10 Luxury Kitchen Design Features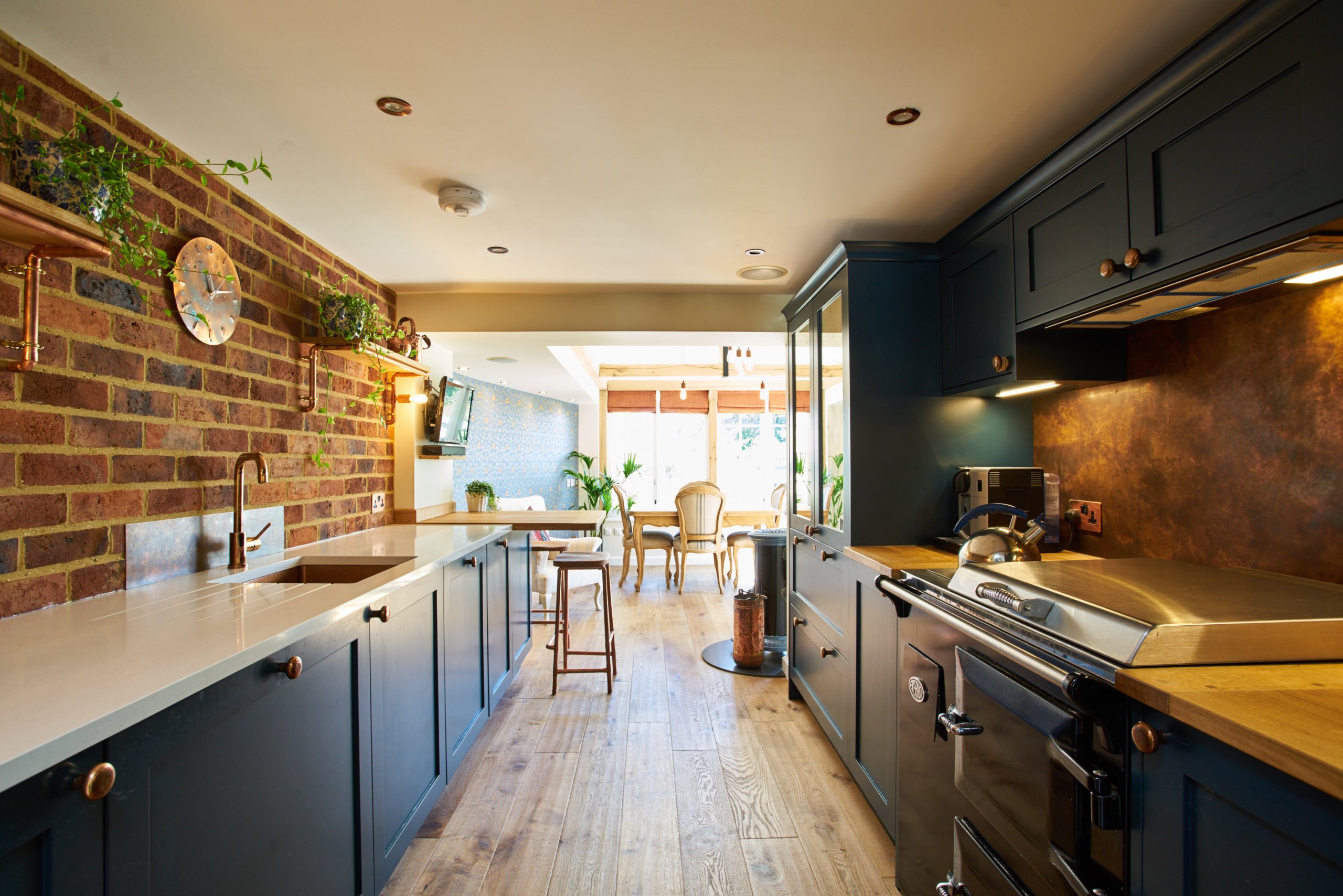 From waking up and grabbing a quick coffee to gathering around to recount the day's events while getting dinner underway, the kitchen is the vibrant and bustling heart of your home. And as a versatile space that combines both practical and decorative elements, it's undeniably worth dedicating a little extra attention to detail to elevate your design and ensure every feature is perfectly suited to your home and lifestyle.
Here at TBKC Essex, we strive to push the boundaries with our designs, fusing luxurious detailing with the finest materials and components to deliver truly spectacular interiors that are simply a joy to cook and spend time in. Having dedicated years to honing our craft, we can't overstate the value of devoting careful consideration to even seemingly small design decisions. To ensure your kitchen transformation exceeds your expectations and brings a luxurious focal point to your home, we've outlined some of the top design details to consider.
Bespoke Cabinetry
Investing in bespoke cabinetry gives you unrestricted design potential, allowing you to tailor your kitchen to perfectly suit your space and maximise every inch. With a made to order kitchen, you also have the option to introduce a variety of impressive custom features to complement your lifestyle, including everything from bespoke storage solutions to a fantastic Narnia-like secret passageway. If you can imagine it, your kitchen designer can create it.
When you do find a stunning design that captures your vision, you'll undoubtedly want to enjoy your beautiful new space for many years to come. An exquisite bespoke kitchen will not only look and function beautifully but should withstand even the most rigorous demands of busy family life. There's nothing more luxurious and unique than an elegant kitchen crafted meticulously around you.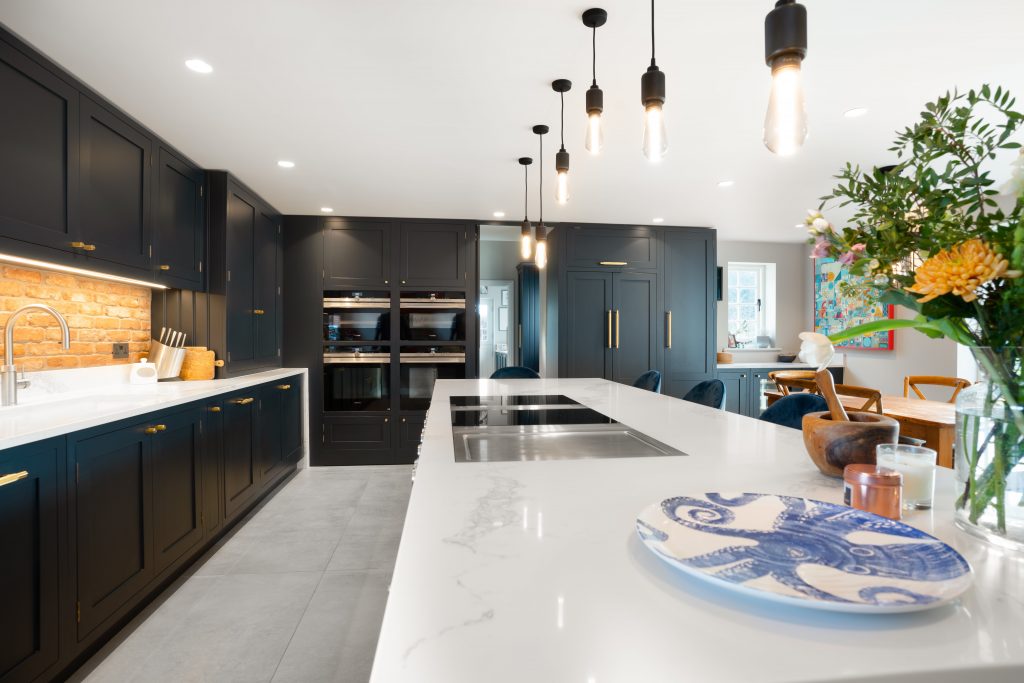 Luxurious Materials and Quality of Manufacture
From the clean symmetrical lines running the length of each cabinet to the perfectly mitred finish of your worktop, the quality of workmanship and materials used in your kitchen can have a dramatic impact on the overall look and feel of your space.
A crisp industrial concrete, textural oxidised metal, riven stone, or sleek woodgrain can bring a striking edge to a contemporary interior. Alternatively, for a sumptuous traditional design, consider a luxurious yet durable hand-painted finish in a high-quality paint. Here at TBKC Essex, we prefer to use Mylands or Farrow & Ball to achieve a pristine finish.
Kitchen Handle Design Options
When it comes to creating an elegant and luxurious kitchen, it really is the small things that make all the difference. Completing your cabinets with stylish handles in a gorgeous finish will undoubtedly elevate your interior. A warm yellow or rose gold contrasts beautifully against a deep cabinet colour. Aligning the edges of these stunning knurled bar handles with the door panelling takes this design to the next level.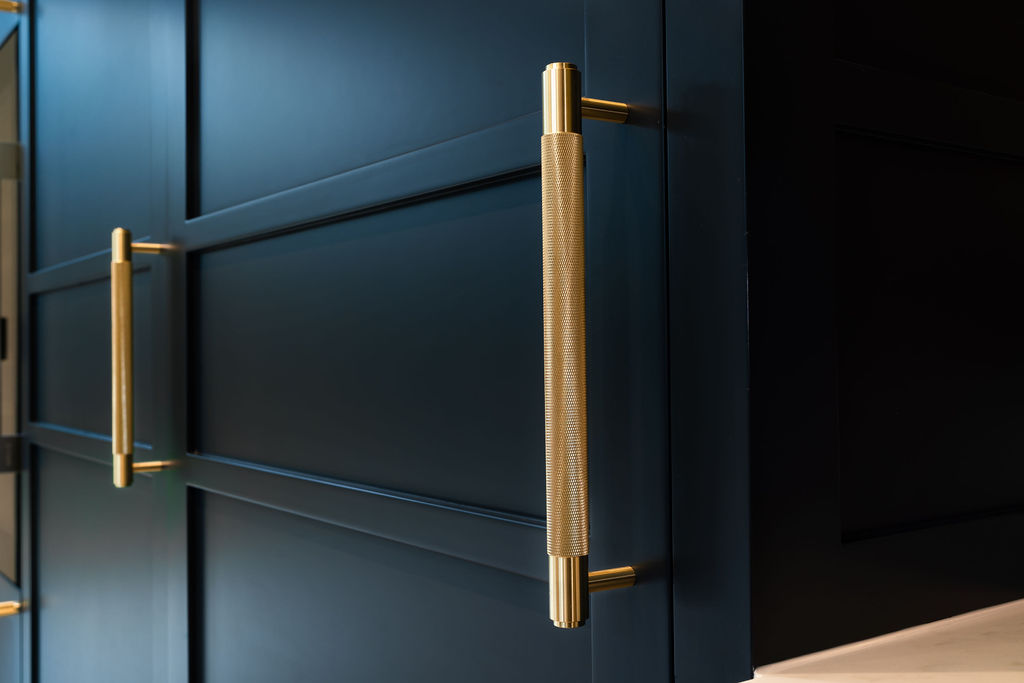 Kitchen Splashback Design Ideas
As one of the key features of your kitchen, your splashbacks make an ideal place to introduce a bold statement material. In the interior below, a tarnished copper splashback glows magnificently in the warm lighting, creating a stunning focal point to the room. A sleek metallic mirrored surface or lavish veined marble also make beautiful choices.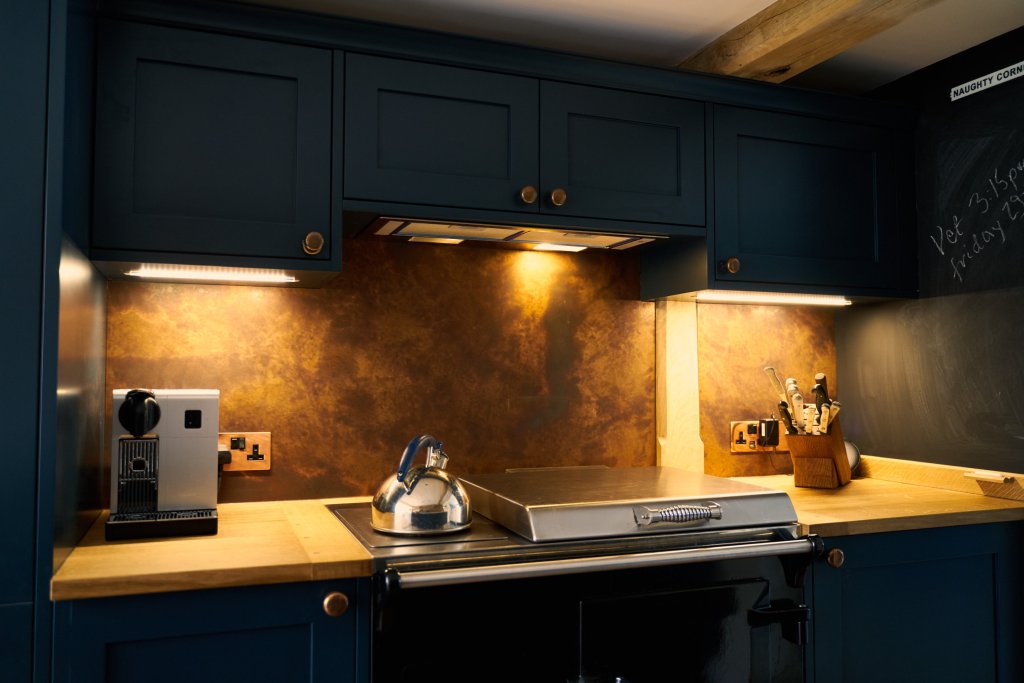 A Versatile Kitchen Island
Kitchen islands are one of the most sought-after features and for good reason. Their ability to enhance your layout while introducing useful additional storage and countertop space makes them a highly versatile feature. One way to elevate your island is to add a hob and seating area to your design, allowing you to chat with friends while hosting, keep an eye on the kids while cooking or enjoy laidback family brunches; the options are endless. You can find more kitchen island ideas and tips by clicking here to read our dedicated blog.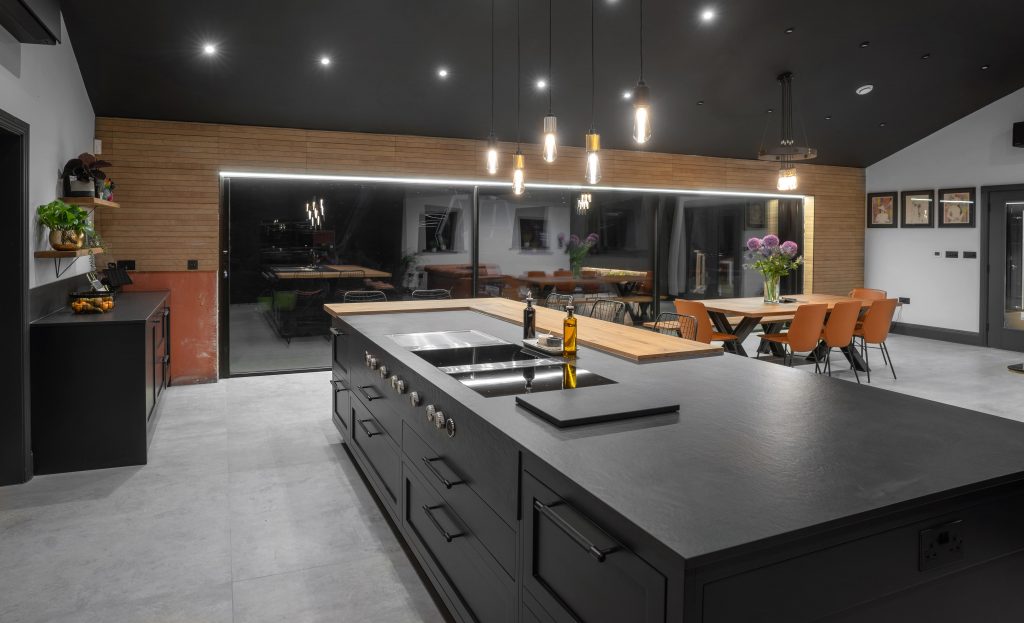 Bar Stools for your Kitchen Design
As well as offering a practical spot to relax with a coffee or enjoy sophisticated evening drinks, bar stools make an eye-catching design feature. With a huge range of styles to choose from, encompassing everything from Scandi wood furniture to lavish, upholstered seats, a contrasting or cohesive selection of bar stools can add another dimension to your space.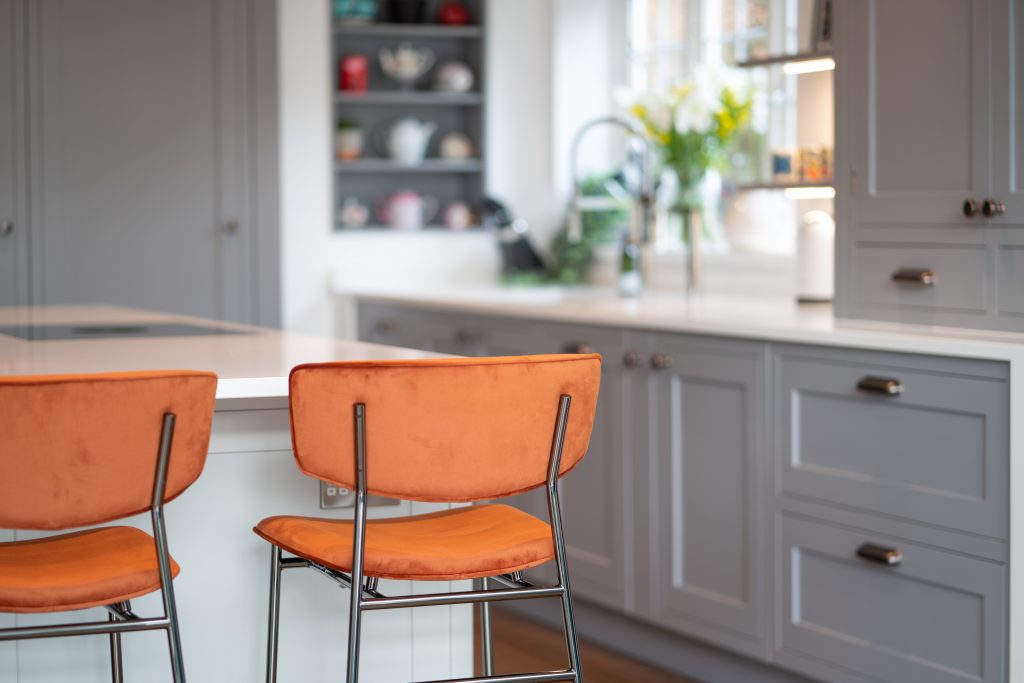 A Luxury Kitchen Wine Cooler
Of course, a luxury wine cooler will add a touch of sophistication to any kitchen. However, if you enjoy entertaining friends and family, a wine cooler is a real must-have. As well as freeing up space in your fridge for all your catering supplies, positioning your wine chiller within easy reach of a seating area allows guests to conveniently help themselves.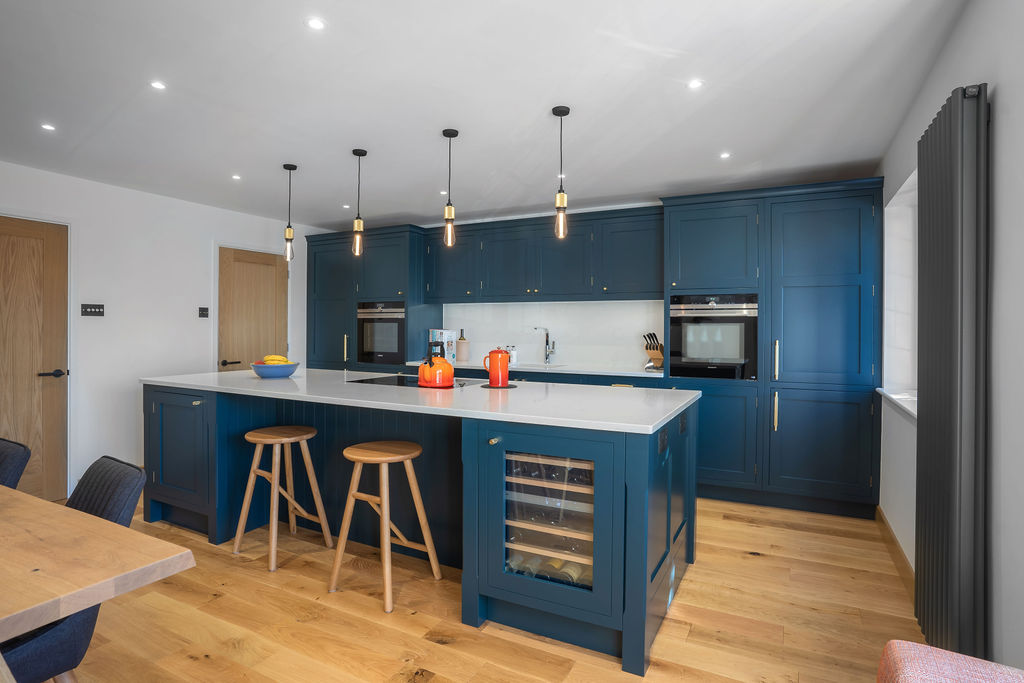 State-Of-The-Art Kitchen Appliances
Ovens, hobs and taps might not be the first things that spring to mind when planning a sophisticated and stylish new kitchen, though they can play a vital role in your design. The latest downdraft induction hobs offer amazing design flexibility, while cutting-edge boiling and sparkling water taps combine the ultimate in convenience with stylish, clutter-free worktops. For more information on the latest kitchen appliances, please feel free to pop into our kitchen showroom in Chelmsford or give us a call.
A Luxurious Feature Kitchen Pantry
One luxurious design detail that will undoubtedly fill you with joy with every use is a magnificent bespoke pantry cupboard. While internal lighting will make the contents of your pantry and its beautiful oak shelves glow like treasure, there's simply nothing more satisfying than being able to find everything you need in one perfectly organised place.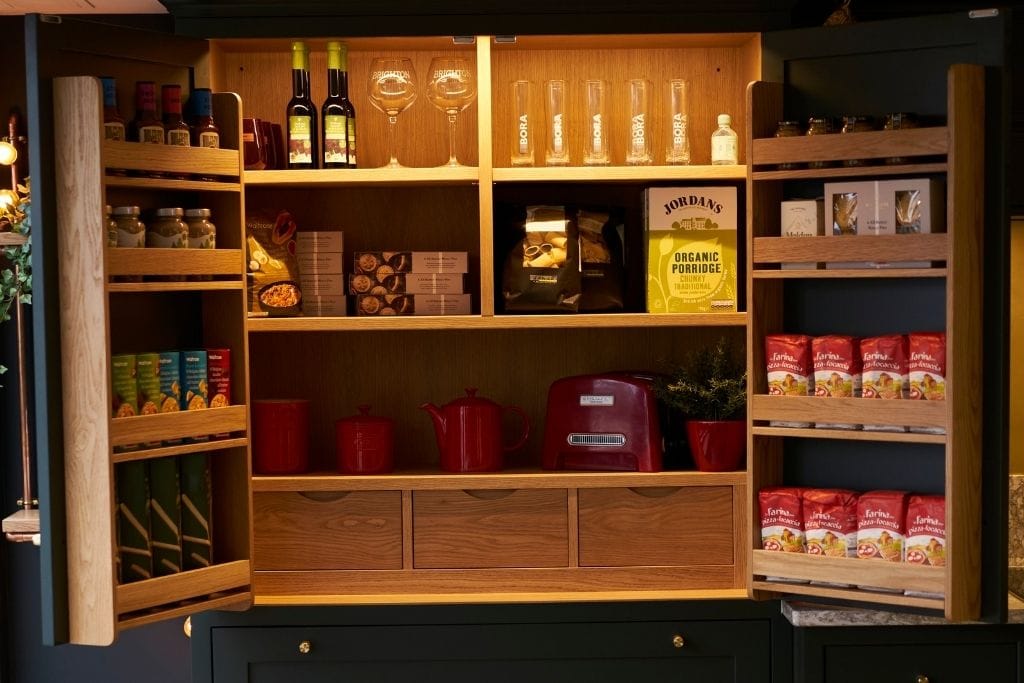 Beautiful Kitchen Lighting
Though unfortunately often overlooked or left to the last minute, your lighting scheme can make a dramatic difference to the atmosphere and style of your kitchen. Elegant pendant lights make a stunning finishing touch to an island or dining area, while task lights can create a wonderful background glow. For more tips on achieving a sophisticated and atmospheric lighting scheme, please click here to read our dedicated blog.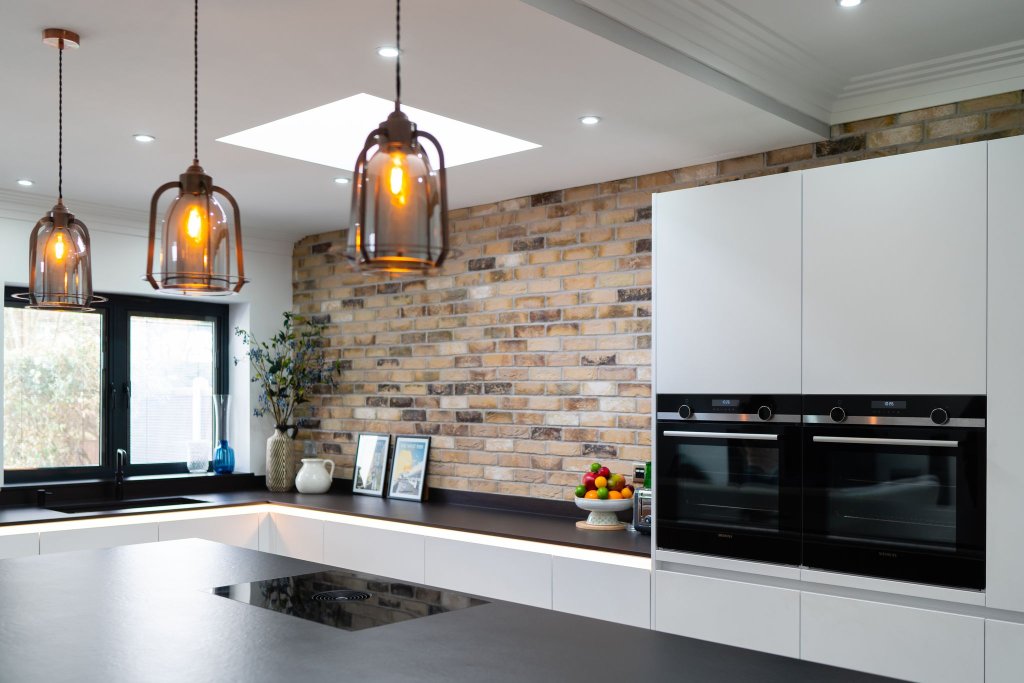 From something as small as your choice of handles to as all-encompassing as your lighting, there are plenty of important design details to consider when planning your perfect luxury kitchen. If you're feeling a little overwhelmed by all the extraordinary design opportunities awaiting your space, please don't hesitate to get in touch with our talented and knowledgeable expert team. You can call our showroom on 01277 554 595 or drop us an email at [email protected].