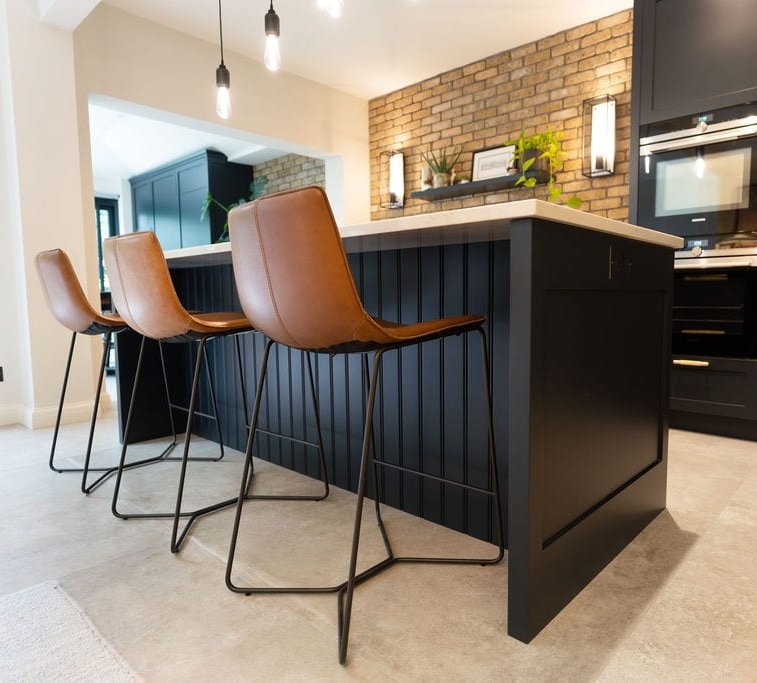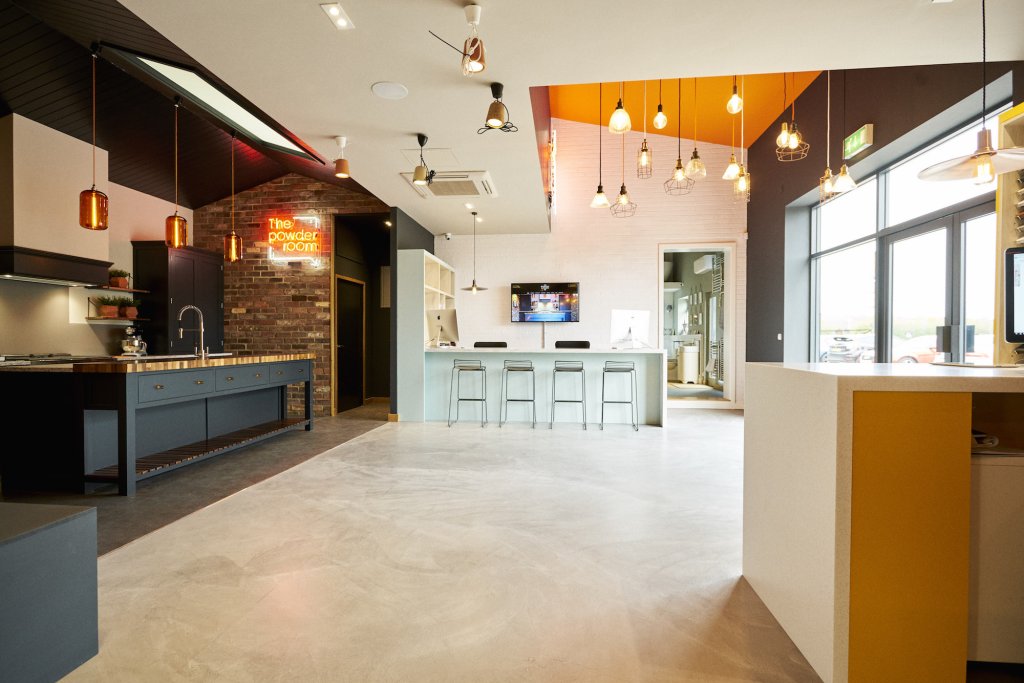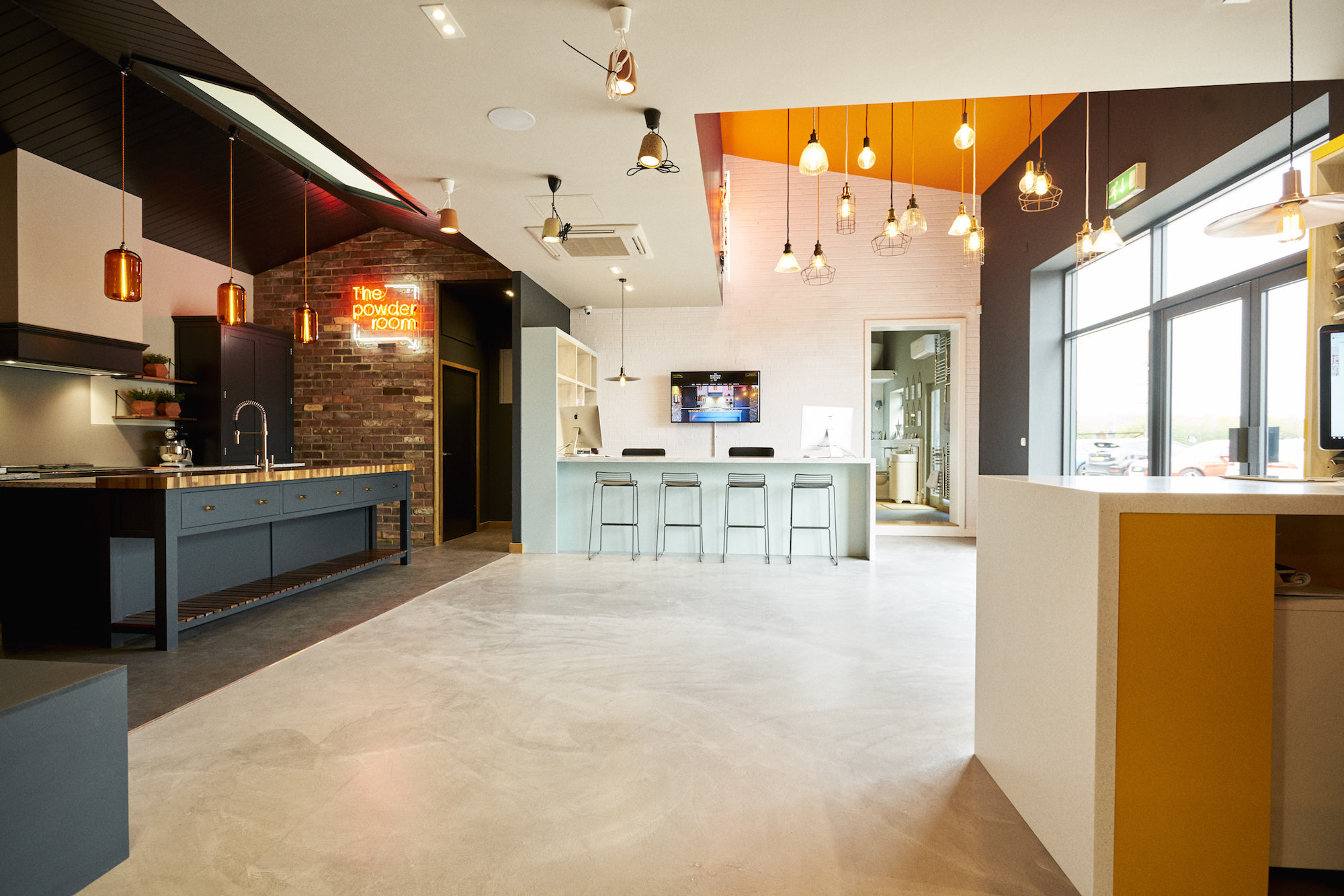 Our Hickstead showroom is located just off the A23. Please use Google Maps when visiting our showroom as satnav systems can sometimes be unreliable.
Address:
The Kitchen Design Studio, Unit 3 Ricebridge Retail, Brighton Road, Hickstead, West Sussex, RH17 5NA
Tel: 01444 647641 Email:  [email protected]
Opening Hours
Monday to Thursday | 8.30am to 5.30pm
Friday | 8.30am to 4pm
Saturday | 9am to 3pm
Sunday | Closed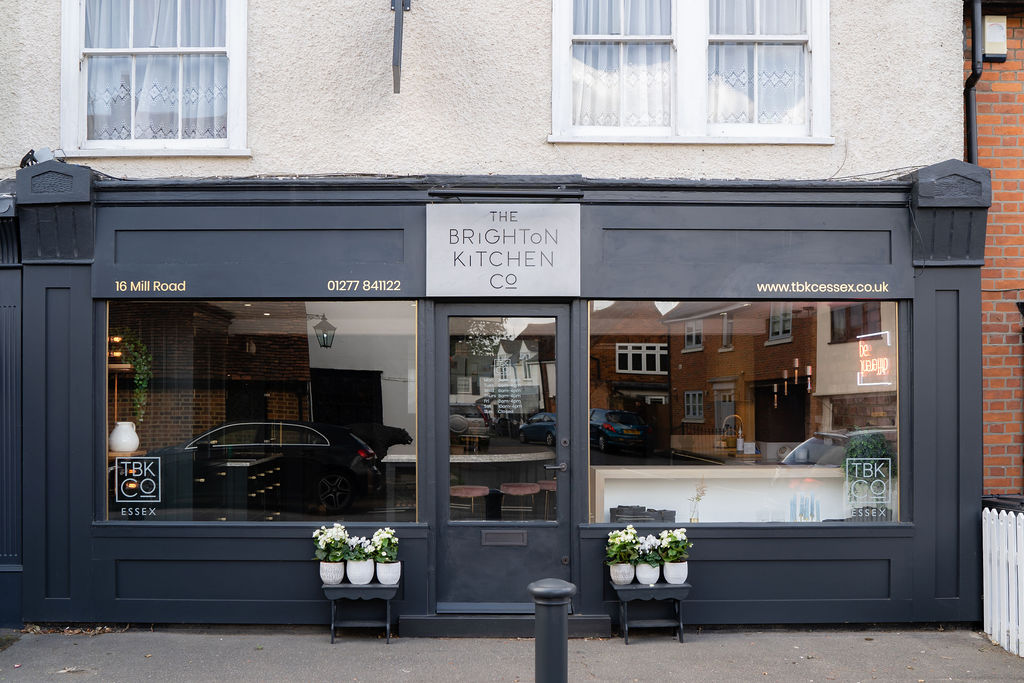 Address:
16 Mill Road, Stock,Essex, CM4 9BH
Tel: 01277 554590 Email: [email protected]
Opening Hours
Monday to Friday | 10am to 3pm
Saturday | 10am to 3pm
Sunday | Closed
Please contact us to book an appointment.
Very pleased with our kitchen and the service overall. Alex was very accommodating when a few changes had to be made and indeed with a couple of after sales issues. Would definitely use again.
Chris, Darren and TBKC team did a fabulous job with the design and fitting of our bespoke Shaker in-frame kitchen. It was not a straightforward job at all due to some architectural quirks of the house and some non-standard requests on my part. They were patient, communicative, helpful, and they had my back every step of the way. The kitchen was installed as part of a whole-house renovation where the TBKC team had to work under non-ideal circumstances (I chose the wrong building contractors, unfortunately) and they were extremely flexible during a busy time to deliver as promised. TBKC is composed of real artisans who take pride in their work so I'm not surprised that the final result is breathtaking, functional and the high quality I expected for the price point. I absolutely recommend this company and will be using them again for other cabinetry needs.
primrose slater
10/08/2022
We started planning our kitchen in 2020 with the help of the lovely team at TBKC in Hickstead. Taking our own ideas, colours and vision they transformed the space resulting in the most beautiful, handmade bespoke kitchen. Every detail was thoroughly thought through from our integrated fridge freezer and white goods to taps, door handles, a pantry cupboard and little added extras like lights in the cookery book shelves. We absolutely love the final outcome - every visitor is in awe - and would highly recommend Chris, Louis and the team. If you're looking for your dream kitchen this is the place to go. Professional, reliable and couldn't do more for you. Each step of the way they've been great. Thank you to TBKC for our amazing kitchen.
After downsizing and leaving our lovely kitchen behind we needed an extension to the new one . Visiting Chris with just a building plan not yet approved by the council. A little bit taken aback he started planning what is now a beautiful new kitchen designed around the new Aga, having had one for about 25 years neither of us could cope with the high tech hob and ovens we had inherited. When he and Louis first visited before we had started the extension nothing phased them , designed and ordered before it was even started with Louis visiting often to see the progress. At last with the building finished Aga installed , Brian arrived to fit the Kitchen he was amazing. Any queries we had were soon sorted. Abby and I are really pleased with our new kitchen and thank all the team for their patience with all the hold ups with the building, materials being difficult to get sometimes. We would thoroughly recommend the Brighton kitchen company. Alison and Abby Sewell Henfield.
So pleased with the final result of the kitchen. From Chris nailing our aesthetic brief, to Louis our project manager ensuring the process was smooth sailing. Having scoured more traditional kitchens since we had a range cooker in-situ that we initially wanted to keep, we took the plunge with the design suggestions of an induction hob and the idea of increased work surface space, which was wholly necessary. We were blown away at how much larger our kitchen became, coupled with the stunning cabinetry design, resulting in a more spacious and beautiful kitchen. The kids are adept at using the cooker with ease and safety. Louis in particular was incredibly responsive and ensured the whole project and every attention to detail was catered for, which was a huge blessing. Our kitchen is the true hub of the home now!
Chris and the team have been amazing (again). From the design experience (well worth going to the showroom in Hickstead), the competitive pricing, and the flawless design iterations. They showed patience and expertise in teasing out our requirements and made good suggestions. We are super happy with the experience. This is the third time we have used TBBC and would highly recommend them.
Elizabeth Smillie
18/05/2020
As soon as I entered the kitchen showroom I knew exactly what I wanted. I had absolutely no preconceived ideas around design but was immediately drawn to both the colours and design of one particular kitchen in the showroom, it was almost as though it had been built to my own specification. The journey with Chris and the rest of his team was effortless. They were professional, patient, friendly and incredibly helpful. The Brighton Kitchen Company have got it 100% right and I congratulate them all - the craftsmanship is superb and the after sales is also worthy of a thumbs up. Thank you!
Brett Isenberg
13/04/2020
We had previously used the Brighton Bathroom Company and we were delighted when we heard that they had opened their kitchen business. From the minute we met Shane Tierney we knew we were in very safe, professional hands. One of the benefits of Brighton Kitchen Company's approach is that they spend time getting to know you before presenting a plan, including a visit to your home (and in our case reviewing plans for a new build with the kitchen area). Shane picked up on every one of our ideas and concerns, offered alternatives to make the best use of space (including a fabulous passage door) and incorporated them into the most amazing design that we could not say no to. Shane worked incredibly well with our builders and aligned the timetable with them and us. We were particularly impressed with the attention to detail from Shane and Darren, their responsiveness and ability to find quick fixes to any queries. It was also a pleasure to meet Aaron who was involved in the production of the cabinets and who helped with snagging to create a fantastic finish. Our kitchen not only has the wow factor but is also practical and well organised. It will last us for many years and is certainly the hub of our home. We highly recommend.
Lauren Shoosmith
23/02/2020
We couldn't be happier with our lovely new kitchen. Not only do we have a much better use of space now, but the style and finish is of exceptional quality too. A big thank you to Chris and the team for designing and building our dream kitchen! We would happily recommend The Brighton Kitchen Company.
I can't thank The Brighton Kitchen Company enough. From design to installation the team were extremely professional and exceeded our expectations in every way. We couldn't be any more delighted with our new kitchen!