5 Reasons To Choose The Brighton Kitchen Company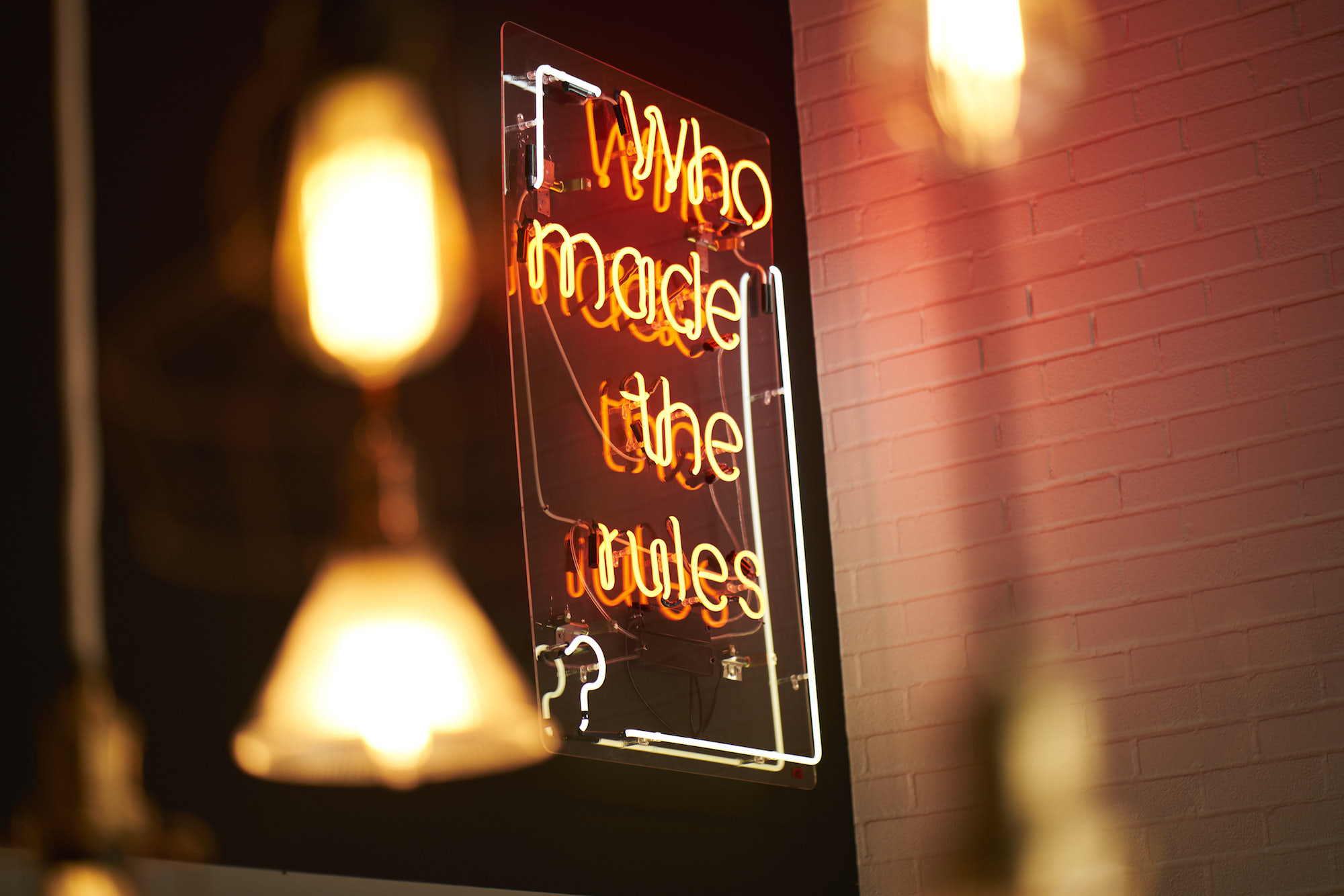 At The Brighton Kitchen Company, we create truly bespoke design-led kitchens. Kitchens which are completely tailored around our clients' individual needs and which never compromise on quality.
If you're currently looking for your dream kitchen, we're here to help. Here are five reasons to choose us…
Bespoke, Unique & Breathtaking
We aren't a typical kitchen retailer. We understand that every person who walks into our showroom is different. Our kitchens reflect that. From your cooking habits to the way you use your kitchen, we take the time to properly understand your wants and needs so that we can create a kitchen that is tailored to you in every single way. All our kitchens are truly unique and designed & installed to the highest of standards. You can see some our stunning kitchen projects for yourself by clicking here.

Award-Winning
We make it our mission to go above and beyond for each and every one of our clients to ensure that we exceed their expectations in every way. We are uncompromising when it comes to quality, both in terms of our service and our products.  This year we were honoured to be recognised as New Kitchen Retailer of the Year at the BKU Awards which took place at The Pavilion at The Tower of London. We feel the recognition is a true testament to the work we do and our mission to create inspiring, innovative kitchens.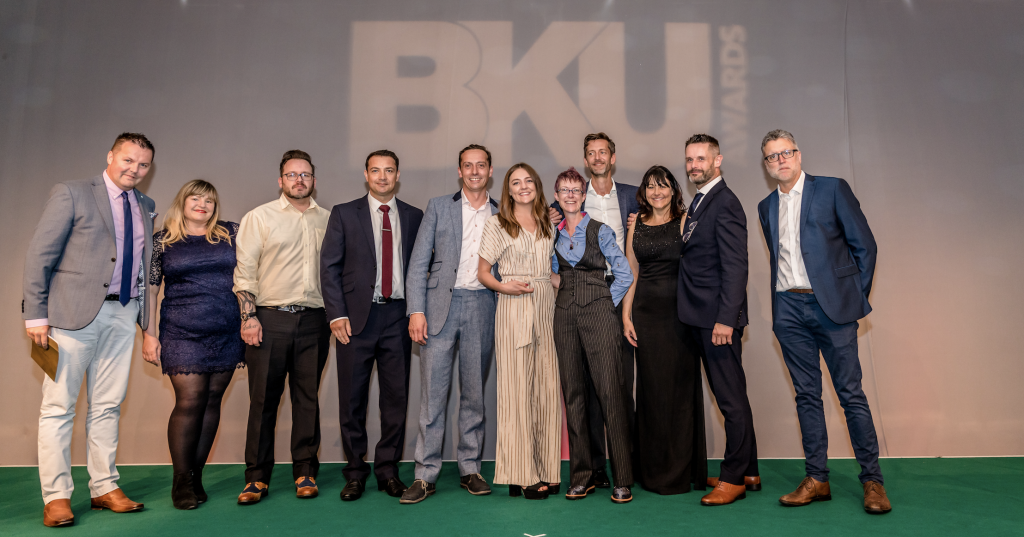 Unrivalled Customer Service
When you choose to work with us, we guarantee that you'll receive a level of service that you simply won't find anywhere else. From initial concept through to completion, we have a commitment to making sure that your expectations are not only met, but exceeded in every way possible. If you'd like to see what many of our previous clients have said about us, feel free to check out our reviews page here.
Uncompromising Quality
When it comes to creating your dream kitchen, there's absolutely no compromise when it comes to quality. All our kitchens are built to unrivalled standards at our own bespoke furniture workshop in the heart of Kent. Whether you're looking for a kitchen which is modern & bold in design or more traditional & timeless, we're here to help.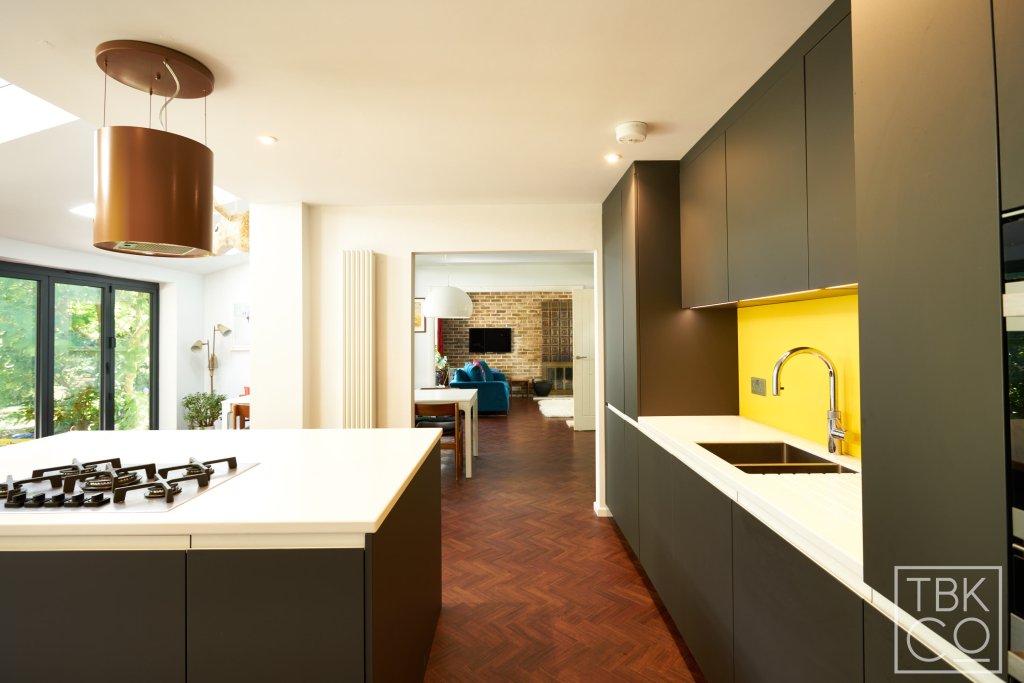 Aftercare
When creating your new kitchen, there are plenty of exciting emotions. But what happens after the dust settles and you 'move in' to your new kitchen? Our fantastic Aftercare service is part of the journey which we take all our clients on.
After the completion of a kitchen interior, we provide our customers with ongoing assistance. You'll receive a call from your designer three months after installation to check that everything is working out, and we'll also make ourselves available for you to ask questions at any time. As well as ongoing communication, we also offer guarantees on both our products and installation, meaning you get the peace of mind you deserve.
Book your design appointment…
So there we have it, five reasons to choose The Brighton Kitchen Company. If you'd like to book a design appointment with us here at the showroom to get a feel of what we can offer you, feel free to click here or give us a call on 01444 647641 (Sussex showroom) or 01277 554590 (Essex showroom).