Creating A Kitchen For Entertaining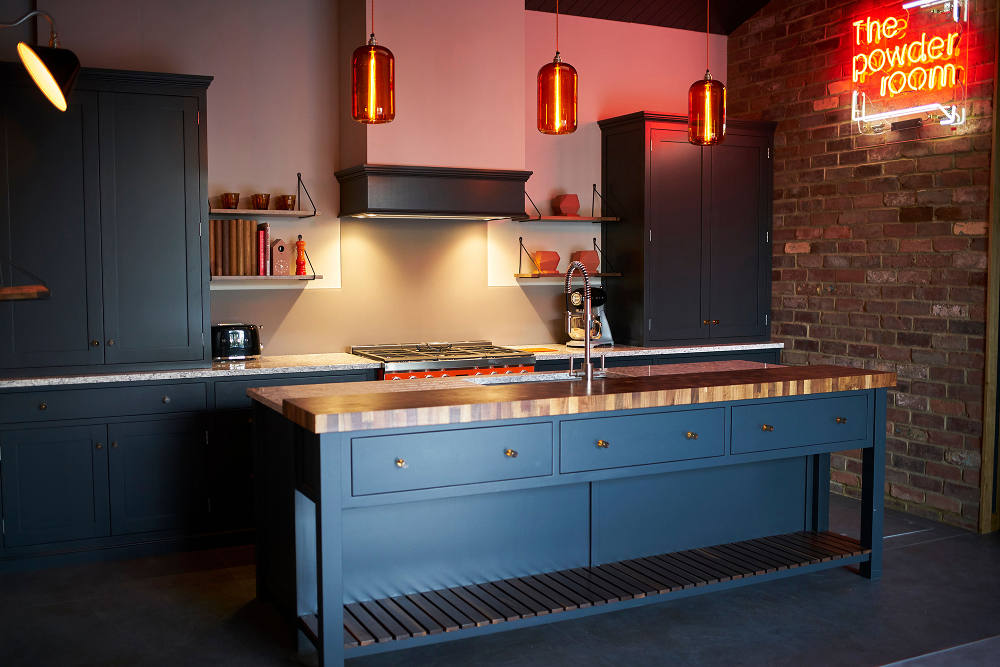 Getting both the design and functionality right in your new kitchen is essential if you want to create a space which is perfect for dinner parties, casual drinks with friends or hosting incredible parties.
From the design to the functionality, there are lots of things to consider when planning a kitchen for entertaining guests. We've put together this exclusive guide to help you create a kitchen which continues to wow your friends and family and which you can make incredible memories in for many years to come…
Layout  
Thinking about the layout and exactly how you're going to be using your kitchen should be one of the first things you consider when designing your space for entertaining. Do you enjoy talking to guests when you're cooking? What technology would you like to include? Will you serve food at an island or would you like somewhere more formal for guests to dine?
Considering how you move about your kitchen is also vital as a space will only be great for entertaining if it allows for natural workflow. An island or peninsula, for example, acts as a social space that also separates guests from where you are working, making entertaining easy and hassle free.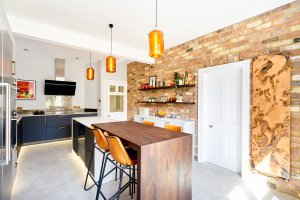 Design
Naturally, you'll want your new kitchen to look incredible. Choosing materials and colours which work in harmony will help create a space which is truly breathtaking. If you're aiming to create a more zoned space where cooking and socialising is separate, opting for similar materials or colour palettes will ensure that the design flows seamlessly and is easy on the eye.
Choosing more hard wearing materials for the practical side of your kitchen is also a smart choice, contrasting soft furnishings and luxurious design features that provide a warm and inviting environment for an entertaining area.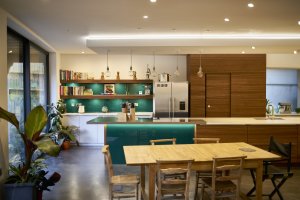 Lighting
The lighting you choose will impact the mood and atmosphere of your new space in your kitchen and is an aspect of you space which need to be given considerable thought. Ambient lighting is often overlooked when designing a kitchen, but it can really set the mood for entertaining. Featuring warm toned lamps across your space to distribute sources of light as well as under cabinet lighting strips will create a luxury look & feel. Using variants of lights across your kitchen will also enable you to adapt the level of brightness when entertaining guests but will also help to maximise your space from a functionality perspective.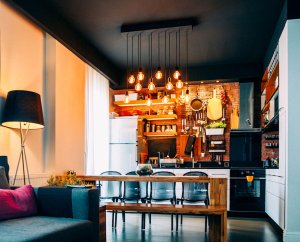 Appliances & Technology
Your choice of appliances is as vital as your layout when it comes to creating a kitchen for entertaining. If you often have large dinner parties, a dishwasher is a no brainer, however there are ways you can adapt this to add ease such as positioning it at eye level to help with loading.
If you love chatting whilst cooking, your hob may be better located on an island rather than placing a sink here, as it will help to form a social hub and allow dirty dishes to be kept out of sight. As well as your general appliances, also consider creating a smart home. Investing in tech that can turn your oven on from your phone, or boil the kettle from the living room will give you more time with your guests and create a more relaxed environment.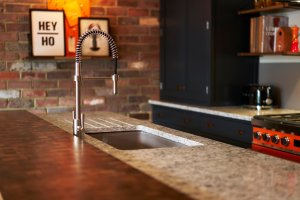 If you are ready to start designing your dream kitchen, contact us today or give us a call on 01444 647641 (Sussex showroom) or 01277 554590 (Essex showroom).