Designing a kitchen for entertaining.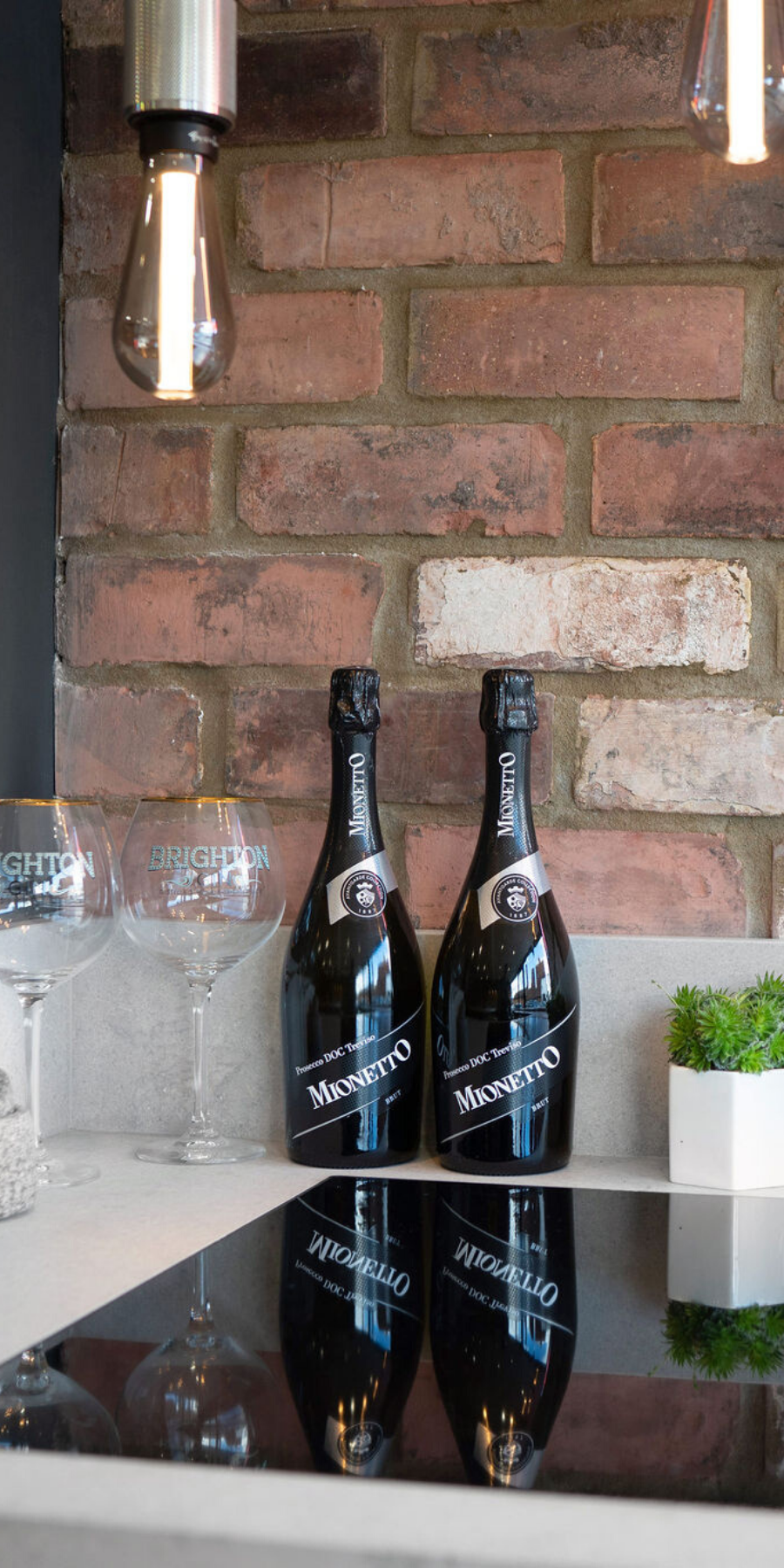 Creating an extraordinary space for entertaining requires real thought & attention to detail. Whether it's late-night dinner parties or afternoon tea with friends, there's plenty to think about. Of course, it's important to consider both the aesthetic & practical aspects of your design if you're going to leave your guests in absolute awe of both your new space & your hosting skills. To help give you some ideas & inspiration for your own project, we've put together a list of things you need to give thought to when planning your own space…
The layout.
Considering the way you want to use your space is a great place to start when it comes to designing the layout of your kitchen. Do you enjoy talking to your guests when you're preparing food? Are there specific appliances that you can't live without? Do you prefer dining more casually at an island or would you prefer somewhere more formal for guests to eat?
Giving thought to how you move about your kitchen is also a key consideration. Your space is much more likely to be great for entertaining if it allows for natural workflow & movement. An island or peninsula, for example, acts as a natural social hub that keeps guests close whilst separating them from where you are working.
Islands.
Kitchen islands provide a natural focal point for families and friends to come together. Their popularity amongst our clients continues to soar and, with their striking looks & presence, it's not difficult to understand why. As well as their extraordinary aesthetic, incorporating an island into your space means that you'll be able to socialise with your guests whilst you're cooking and preparing food. Furthermore, an island also provides a platform for the inclusion of additional appliances & increased storage options.
You can see some of the striking islands we've incorporated into some of our own kitchen projects by clicking here.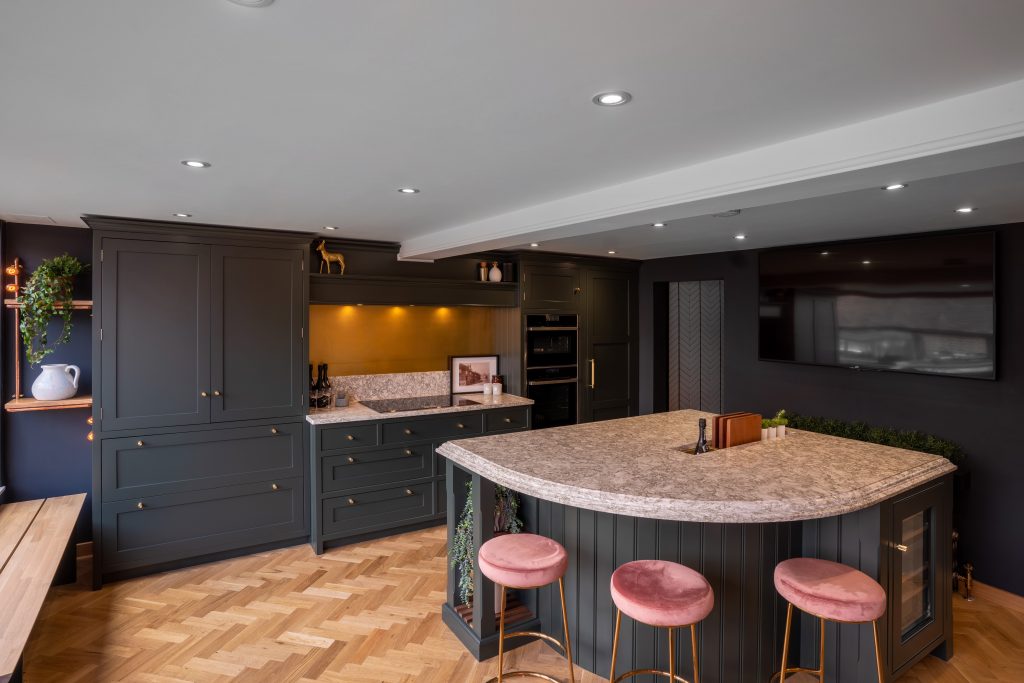 Lighting.
Your choice of lighting will have a profound effect on both the mood & atmosphere throughout your kitchen. Including a combination of task lighting & ambient lighting in your design will help to ensure that your space is fittingly illuminated for both practical & atmospheric purposes.
Our digital lighting moodboard includes a collection of some of our favourite lighting options which we've incorporated into our own clients' designs. You can view it now by clicking here.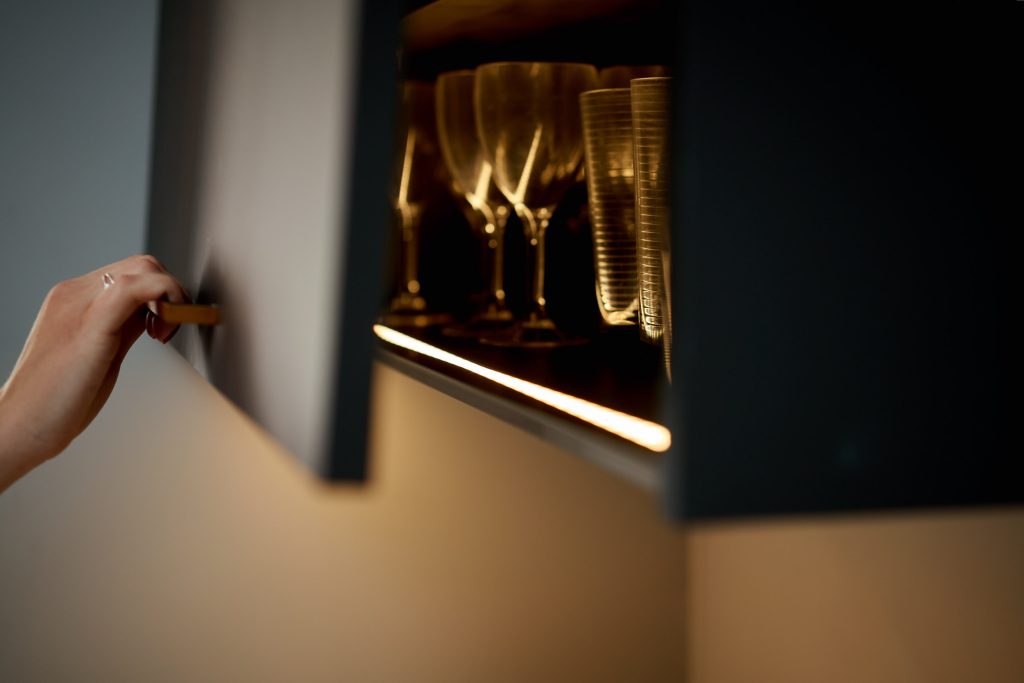 Appliances.
There's certainly plenty to think about when it comes to your choice of appliances. You should give particular consideration to the position of appliances such as refrigerators & dishwashers. Keeping these away from areas with higher footfall is most definitely a good idea if you're going to be able to prepare food & drinks without your guests getting in the way.
For those really serious about entertaining, wine coolers & drinks cupboards are an obvious addition to your space and are, undeniably, a great way to add a real luxury feel to your kitchen. Ensuring that your wine is kept at a perfect temperature is, of course, a great way to impress your guests during those late-night dinner parties.
Ask our team a question.
If you'd like to ask our team a question about your own project, please don't hesitate to get in touch. Our expert designers are always delighted to share their knowledge & expertise. You can contact our Stock showroom now by clicking here or by calling us on 01277 554 595.