How a Bespoke Kitchen Renovation Can Increase Home Value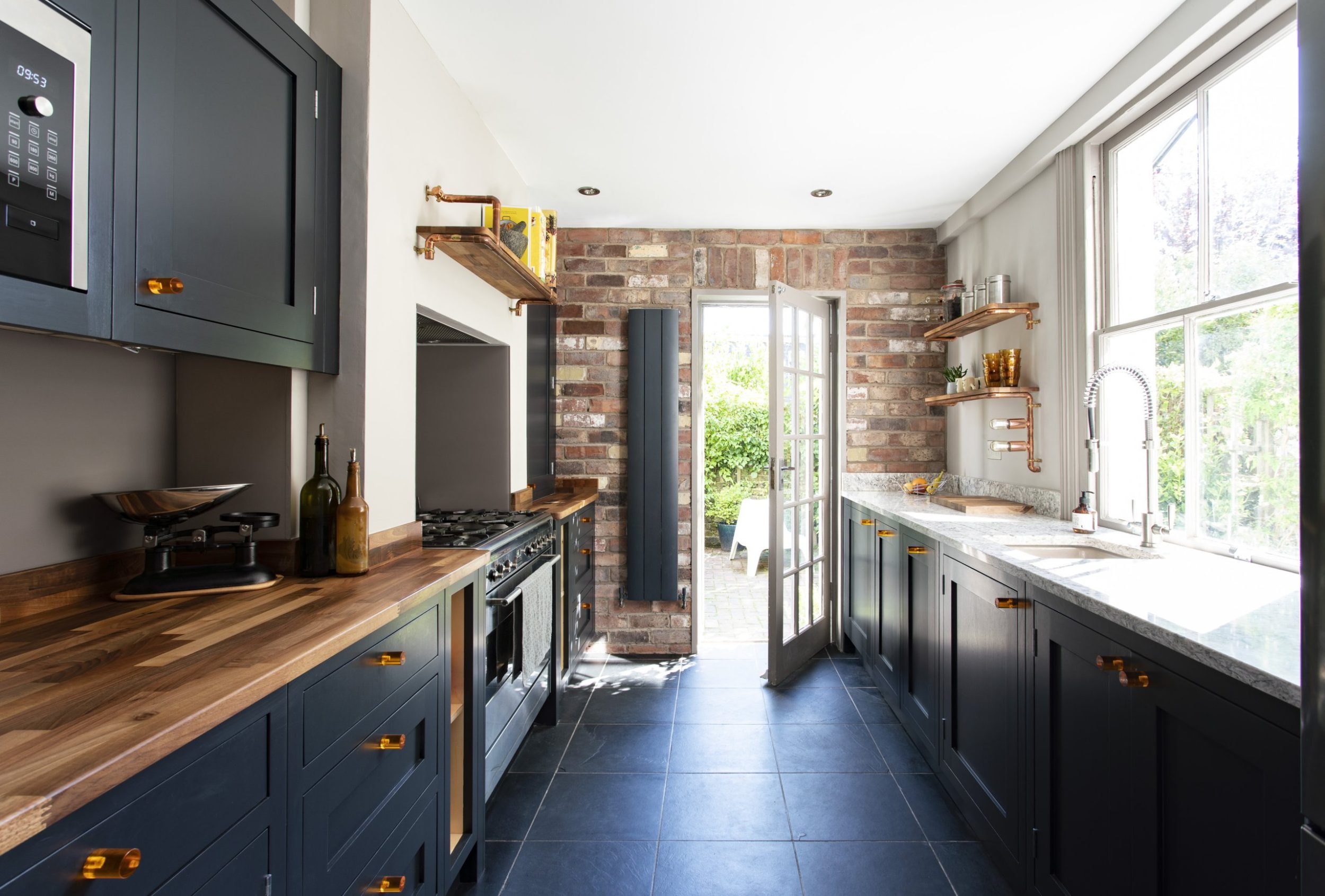 Your kitchen is arguably the most important room in your home. It's where you gather with loved ones, prepare delicious meals, and create lasting memories. But if your kitchen is outdated or no longer suits your needs, it may be time for an upgrade.
A custom redesign can increase the functionality, aesthetic appeal, and value of your home. Read on to learn why a bespoke kitchen renovation is a smart investment and how we can help create the perfect kitchen for you.
Why Renovate Your Kitchen?
An outdated or poorly designed kitchen can make meal prep a chore and limit your ability to entertain. Even if the layout or storage capacity works well when you first move into a new place, as families grow and lifestyles change, so too does your kitchen.
Some common signs it's time for a kitchen facelift include:
Limited counter space and storage
Inefficient work triangle between sink, stove, and fridge
Outdated cabinetry, appliances, lighting or flooring
Lack of space for dining or entertaining
Poor ventilation
Beyond aesthetics, renovating your kitchen can also increase the value of your home. It's estimated that high-end kitchen remodels can add up to 10% of your home's value, not to mention you'll have the kitchen of your dreams.

Top 8 Most-Desired Kitchen Features
When it comes to dream kitchens, certain characteristics and upgrades add more value than others. Here are some of the most desired kitchen features that UK homeowners would pay extra for when looking to moving home:
Open plan kitchen
Modern cabinets and cupboards
Fitted, high-tech appliances
Stylish, low-maintenance flooring
Stylish, durable worktops
Light and bright spaces
Attractive, luminous lighting
Maximised storage
By working with a bespoke kitchen designer, we can incorporate your most-wanted features into a kitchen tailored to your unique style and needs.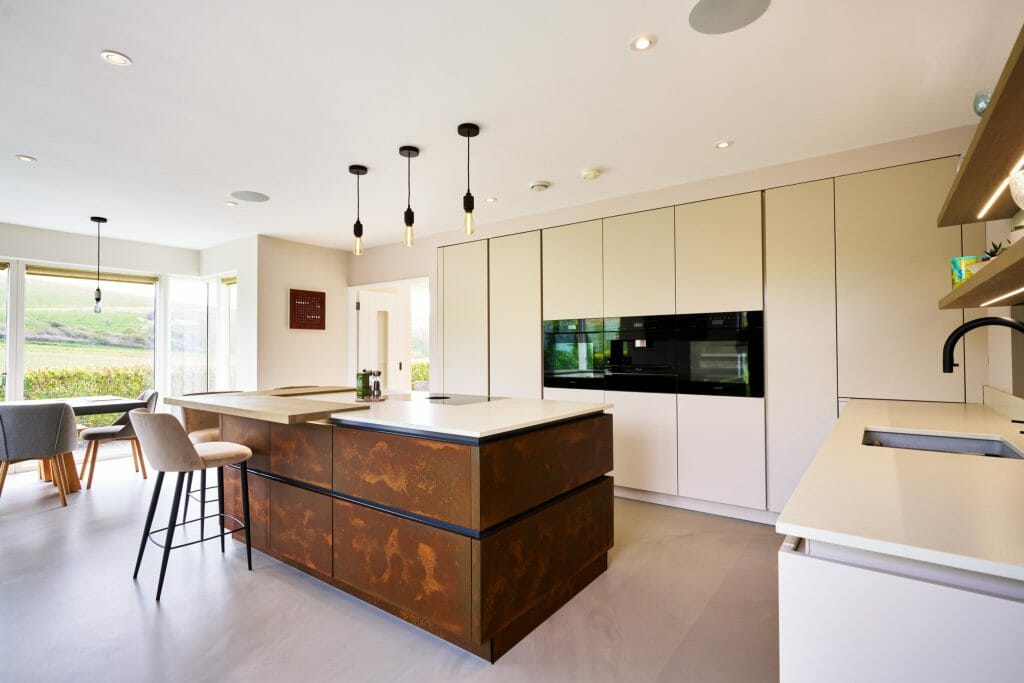 The Benefits of a Bespoke Kitchen
What sets a bespoke kitchen apart from an off-the-shelf remodel? With a custom design, every detail from the cabinetry to the layout can be tailored to your unique needs and preferences.
Here are some of the benefits of renovating your kitchen with a bespoke kitchen designer:
A Personalised Layout
Standard kitchens follow a one-size-fits-all approach with set configurations. In contrast, a bespoke design will allow you to collaborate with the designer to create a layout based on how you cook, socialise, and live in the space. Custom storage solutions, work triangles, and traffic flow patterns can help maximise functionality for your lifestyle.
Luxury Materials
From solid oak cabinetry to quartz countertops, investing in high-end materials selected for quality, aesthetics, and longevity will pay dividends in the long run. Beyond looking beautiful, investing in a bespoke kitchen will mean your kitchen is made to last.
Unique Style
Bespoke design allows you to realise your ideal aesthetic, whether you envision a modern minimalist look or a cosy traditional English kitchen. With custom cabinetry and limitless finish options, your kitchen can be designed to match your home's architecture and decorative style.
Seamless Integration
A bespoke designer will handle your entire renovation from start to finish, integrating cabinetry, lighting, appliances, and more into a holistic design. They will also manage the installation process to minimise disruption.
While bespoke kitchens involve a greater upfront investment, the benefits justify the cost for many homeowners. The end result is a kitchen tailored to your needs that feels cohesive from top to bottom.

Realising Your Dream Kitchen with The Brighton Kitchen Company
Are you ready to transform your outdated or awkward kitchen into an entertaining and cooking oasis? Reach out to The Brighton Kitchen Company today to schedule a free design consultation. We look forward to bringing your dream kitchen to life!