How To Find A Kitchen Layout That Works For You
From making a stunning impression when you enter the room to ensuring your design functions efficiently, a practical and aesthetically pleasing layout is fundamental to the success of your kitchen. However, finding the best layout to maximise your space isn't always simple. Here at The Brighton Kitchen Company, our talented designers have dedicated many years to honing their ability to analyse the dimensions and features of a room in order to devise an arrangement that works for their clients. While there are several tried and tested schemes that provide an excellent foundation for many spaces, there's no one size fits all solution. Below we've outlined a range of factors to consider when planning your kitchen layout, including the five most common layout archetypes.
Kitchen Design and Layout Principles
There are a few basic principles that are worth bearing in mind when planning your kitchen layout. Using these ergonomic principles as a guide should help ensure your layout is practical and convenient to use.
The Working Triangle
The work triangle refers to the path between your hob, sink and fridge. Ideally, this path should form a triangle, with each line between 1.2 and 2.7m in length. Each line should be unobstructed by furniture and other appliances, and the triangle shouldn't intersect any important walkways. Following these guidelines should ensure the main areas of your kitchen are easily accessible. The work triangle concept was invented in the early 20th Century. But, since then, our kitchens have changed. Though the working triangle approach has no doubt proved effective, it's not always compatible with the modern kitchen.
The Zoned Kitchen Design
These days kitchens are often a communal space where families enjoy socialising and cooking together. Therefore, it makes sense to think of your kitchen layout in terms of zones, for example, a hot drinks zone, a social zone, a food prep zone, a washing-up zone and so on and so forth. A food prep zone should feature plenty of worktop space alongside easy access to your fridge, chopping boards, utensils and waste bin. Position your dishwasher, sink and bin together to create a washing-up zone. You might also want to consider locating this zone near your crockery and utensil drawers to make tidying away more convenient. The zones you focus on should reflect the requirements of your household, giving you the freedom to create an arrangement that works for you.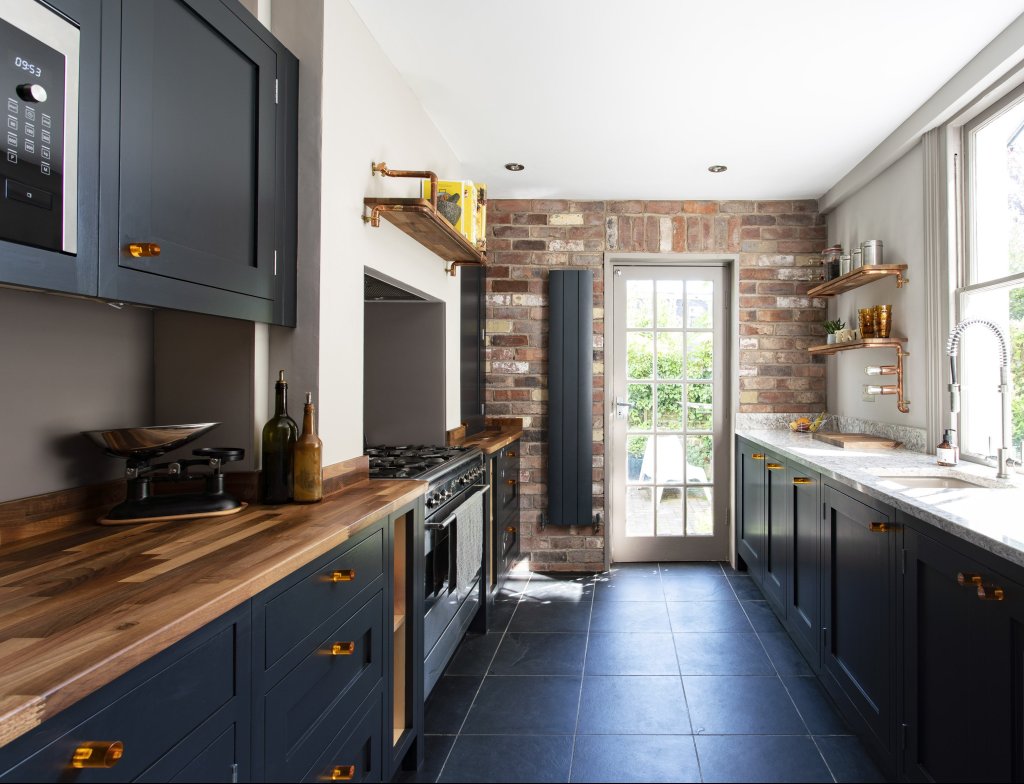 The Most Popular Kitchen Design Layouts
These five popular kitchen layouts form the basis of many successful designs. They can be tweaked and adapted to suit your lifestyle and space.
The Island Kitchen Design
Island kitchens make a stylish and elegant backdrop to large open-plan areas. In an island kitchen, a central bank of base units meets the majority of your countertop needs, providing space for appliances such as a hob or sink and allowing you to maximise storage with a sleek and seamless row of tall units.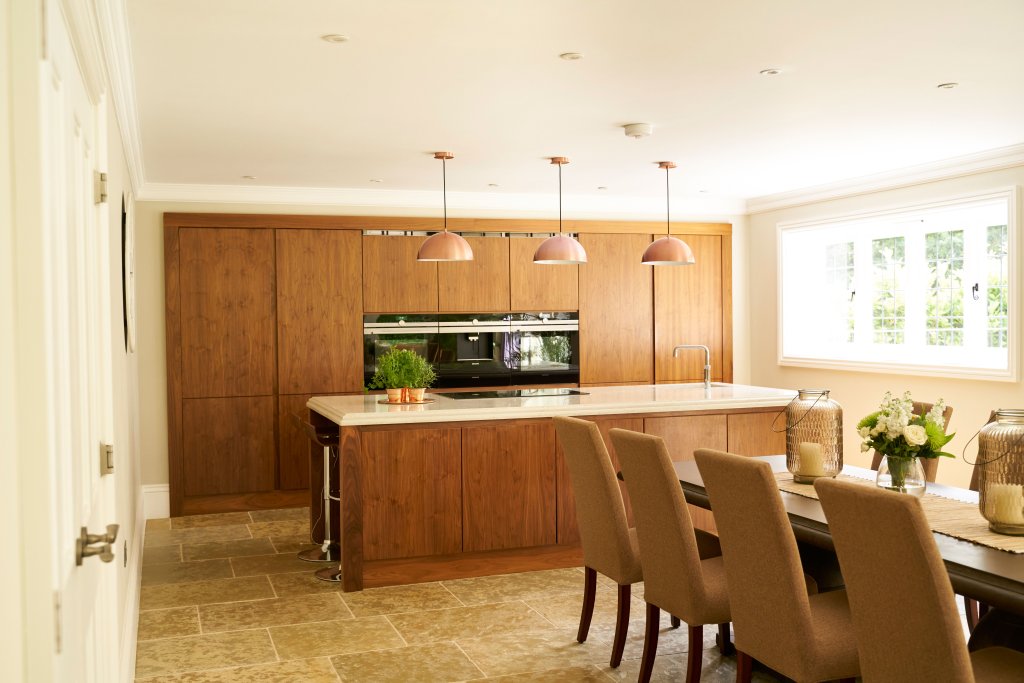 The One-Wall Kitchen Design
Best suited to narrow kitchens and small rooms, a one-wall layout can help free up floor space, creating a simple and attractive aesthetic. You will need to think carefully about where to position each zone to prevent frequently travelling the length of your kitchen while cooking. Shelves and ceiling height units are a must.

The Galley Kitchen Design
Characterised by two parallel runs of cabinetry, a galley kitchen layout is often the best solution to long, narrow spaces. Opting for open shelving rather than overhead units on one wall will help prevent your interior from feeling overly enclosed and claustrophobic.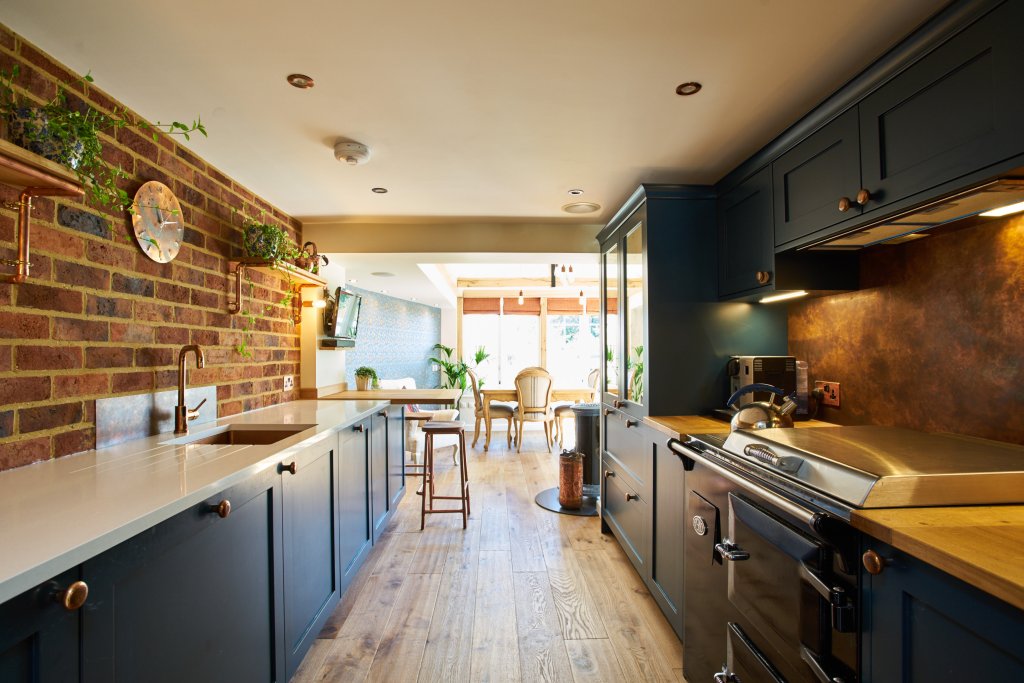 The L-Shaped Kitchen Design
Thanks to their versatile and practical open-plan design, L-shaped kitchen layouts are one of the most popular choices. Usually comprising of a continuous flow of units along two adjoining walls, L-shaped layouts make a neat and efficient use of space. The addition of an island makes them great for entertaining and cooking alike.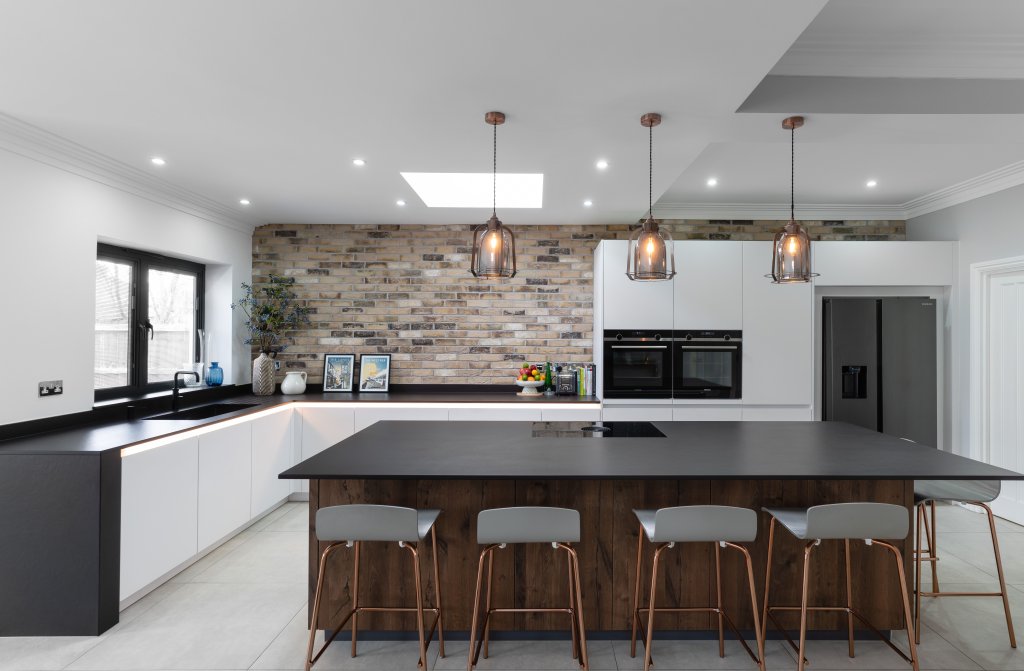 The U-Shaped Kitchen Design
U-shaped kitchens are great when it comes to achieving that all-important working triangle but can feel restrictive when enclosed by overhead cabinets on all three walls. Peninsulas offer a clever solution to establishing a U-shaped layout within an open-plan space, ensuring your kitchen feels airy and inviting.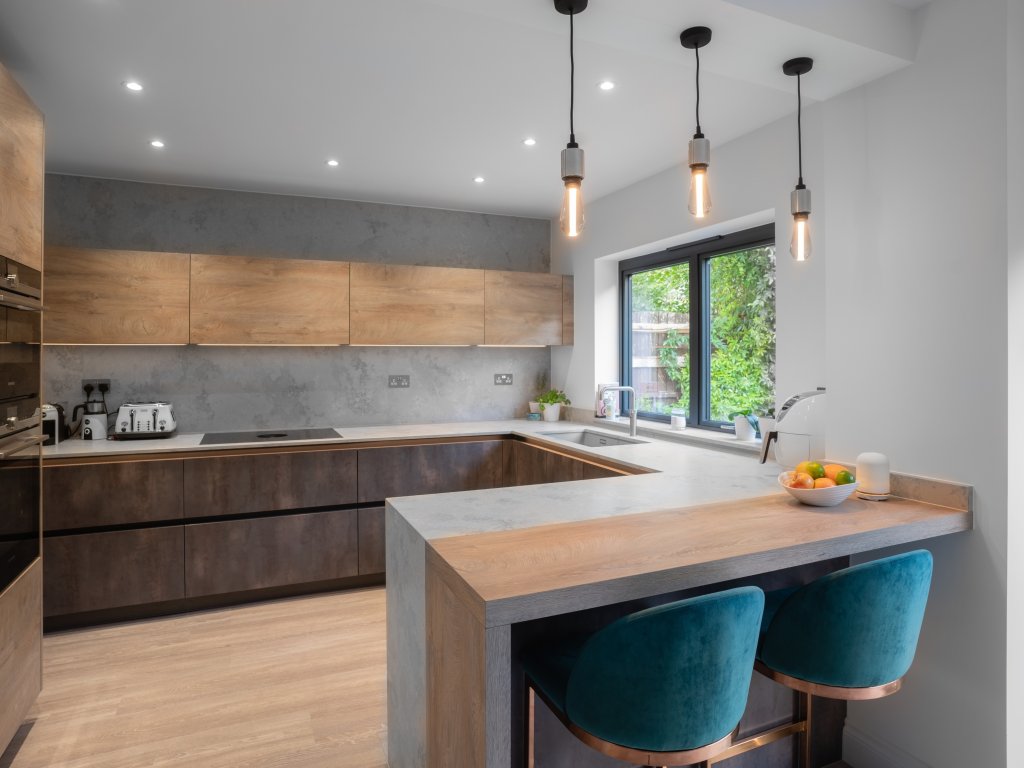 Mix It Up
Not all spaces are compatible with these five popular kitchen layouts. However, they can inform your design, helping you find a suitable solution. In the kitchen below, we've paired a galley style sink area, ideal for doing washing-up and making hot drinks, with a larger island cooking space that integrates seamlessly with the open-plan dining area.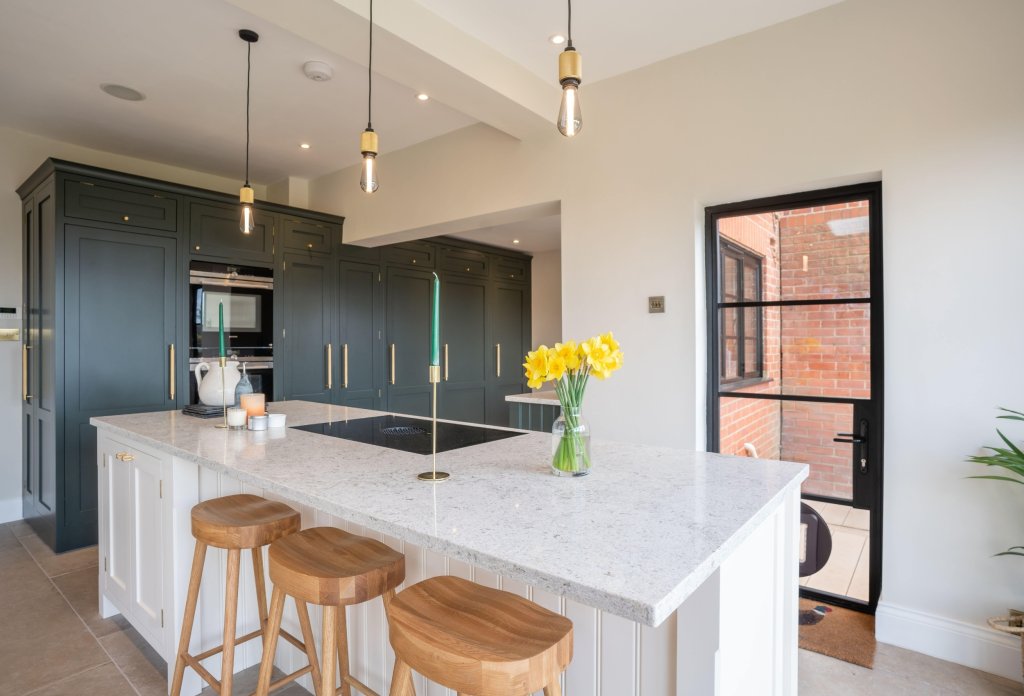 Tips To Enhance Your Layout
There are plenty of clever design features to choose from that make establishing a fantastic layout easier.
Add A Separate Pantry/Utility
If you're open to remodelling your space, you might find building an adjacent pantry cupboard or utility gives you greater design freedom. Creating a separate space to house a washing machine, small appliances, and cooking ingredients can help you achieve a much more effective layout.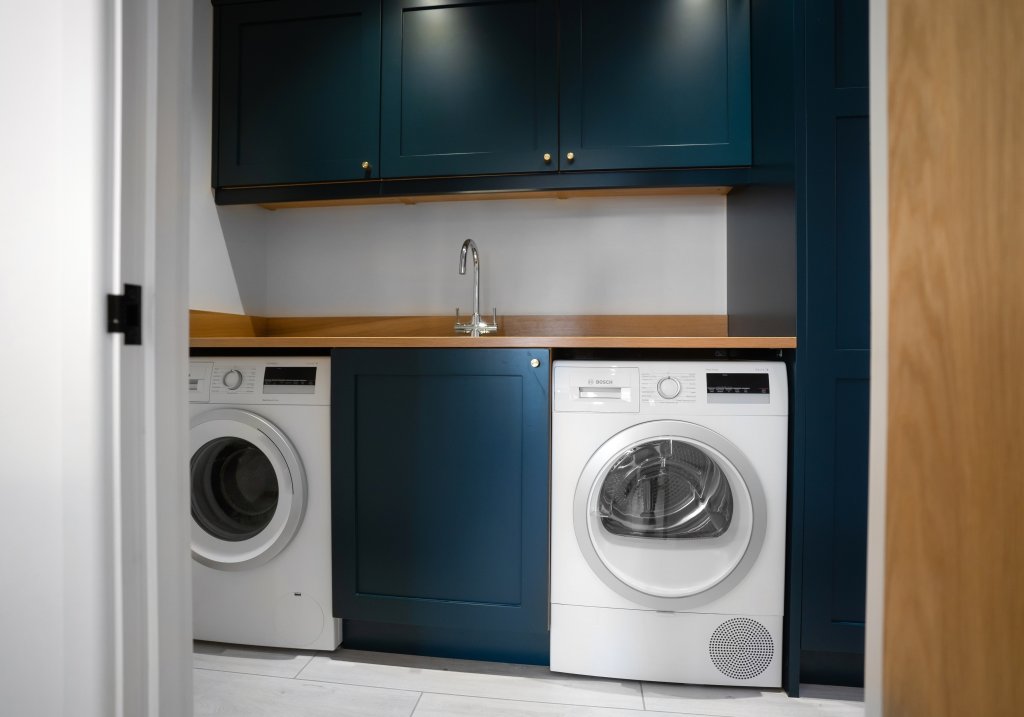 Maximise Corner Storage in your kitchen design
Corners can be difficult to access, and this often results in wasted space. A tall corner unit complete with pull-out storage carousels can make a great solution. Alternatively, consider turning your corner into a stylish storage feature with beautifully illuminated shelves.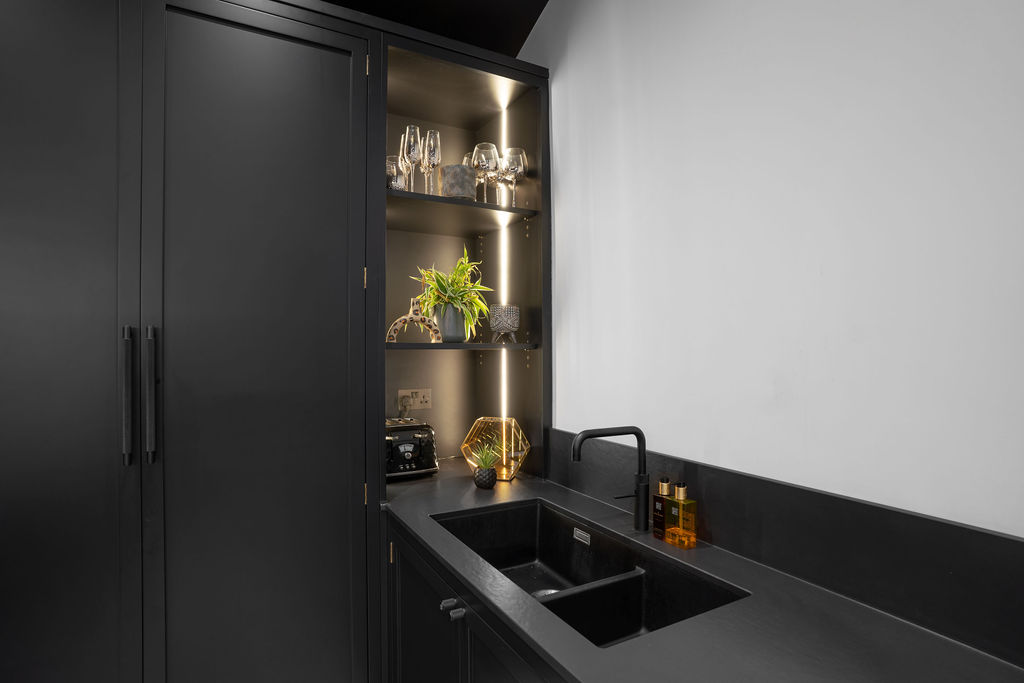 Create A Dining Island in you Kitchen Design
Kitchen islands offer a host of benefits, especially when it comes to creating a sociable modern kitchen. And if you're tight on space and in need of a more formal dining area, combining your island with a dining table could be the perfect way to maximise your kitchen layout. You can read more about the advantages kitchen islands have to offer by clicking here.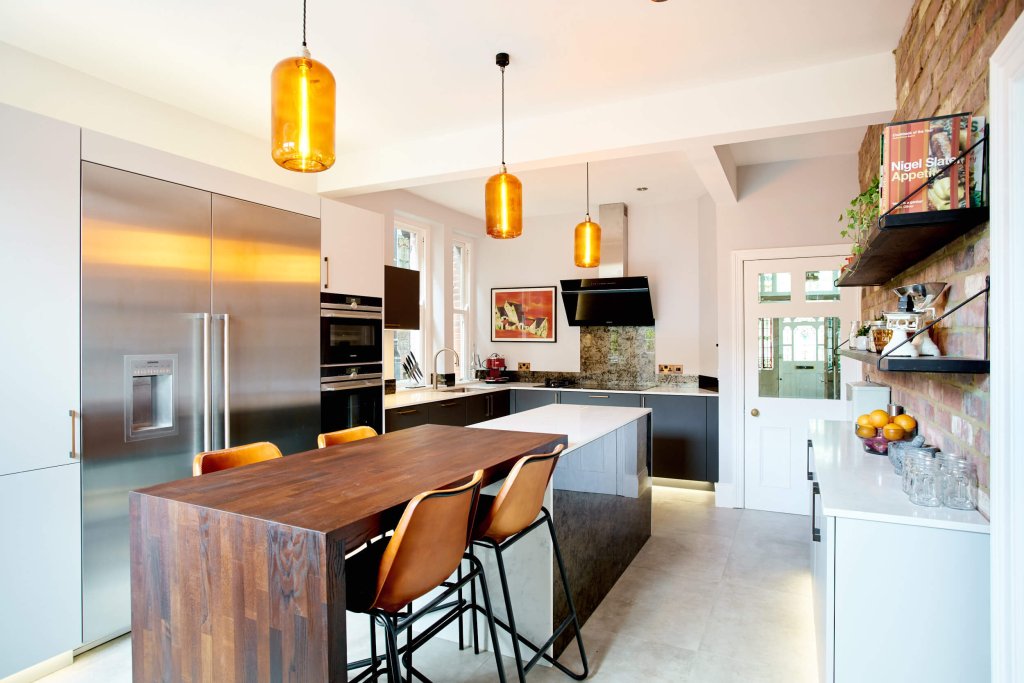 Finding a kitchen layout that works with your space and lifestyle can be tricky. But by taking inspiration from the most popular schemes and following our kitchen layout tips and guidelines, you should be able to devise a clever arrangement that complements your home. Nevertheless, when it comes to finding the perfect kitchen layout, nothing beats years of practice and experience. If you have any doubts or questions about your project, please don't hesitate to contact our knowledgeable kitchen designers either by calling 01444 647640 or emailing [email protected].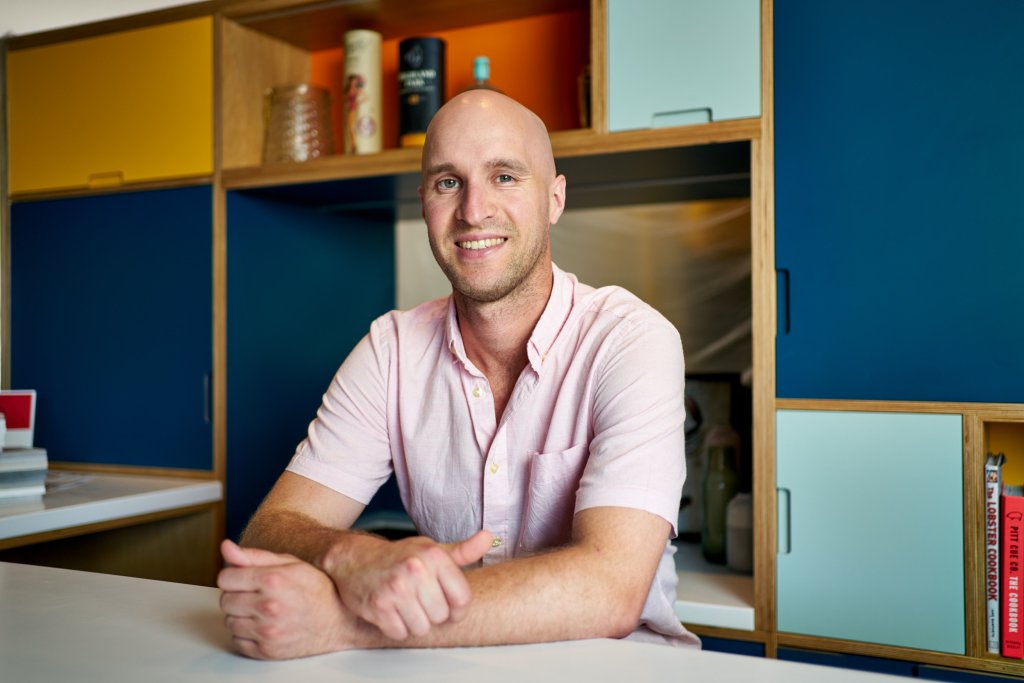 Book a
free design call
With decades of experience and a passion for kitchen design, our experts will create the kitchen of your dreams – seamlessly bringing your vision to life
Speak to a designer