5 Reasons To Include An Island In Your New Kitchen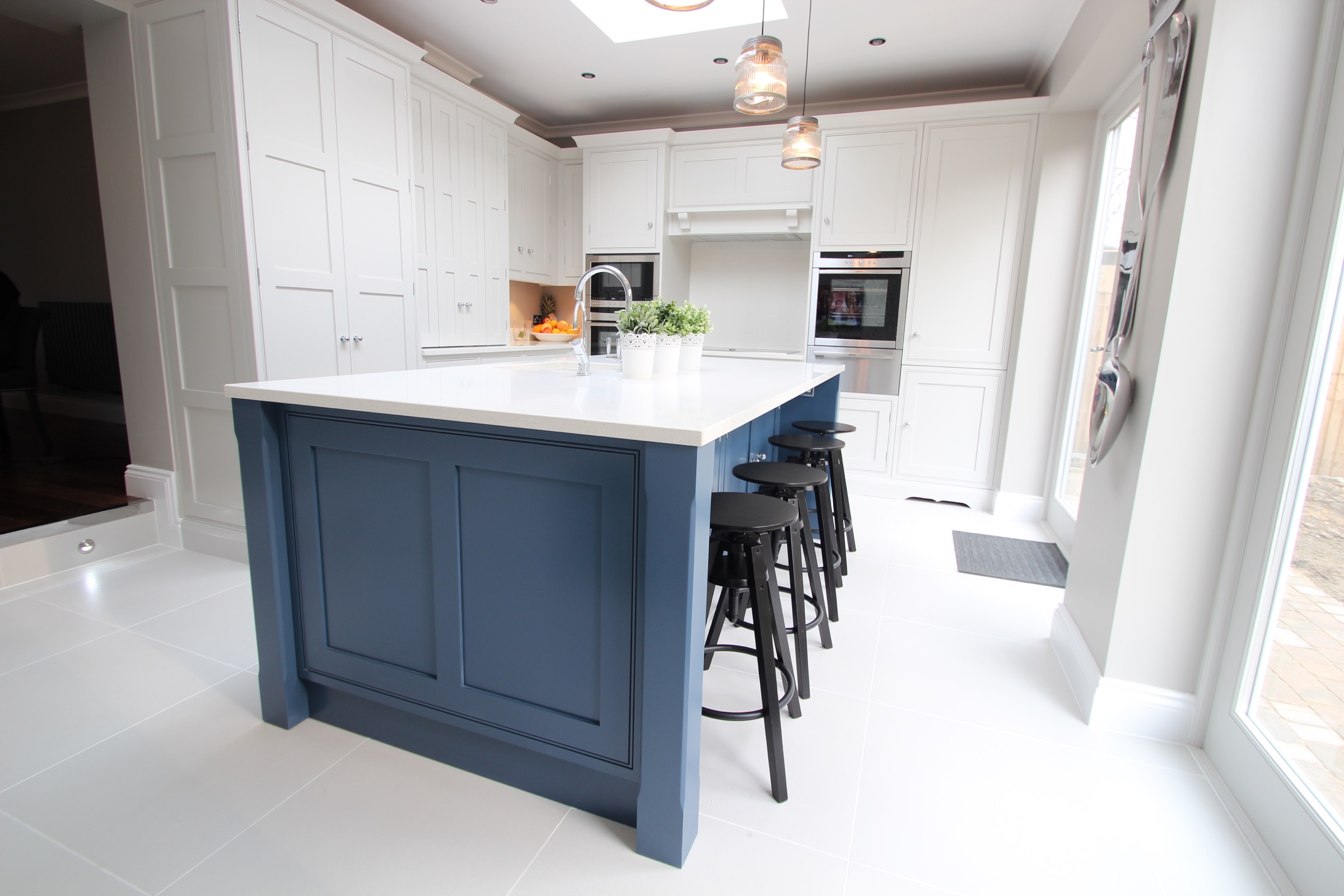 The kitchen is the heart of the home. A place to eat, spend time with the family and socialise.
Kitchen islands are very popular with a large number of our clients at the moment, and it's easy to see why. An island becomes a centrepiece in your kitchen that's truly versatile. It's a focal point that not only looks great and brings a whole new dynamic to your kitchen, but which also provides so much in regards to functionality.
We've put together a short blog which outlines five great reasons to include an island in your kitchen…
1. They look fantastic!
 There are lots of things to consider when choosing your new kitchen and, of course, the design and aesthetics are high on that list. You want a kitchen that's stunning and which you'll love for many years to come. There's no denying that kitchen islands are striking and can bring a real wow factor to a kitchen.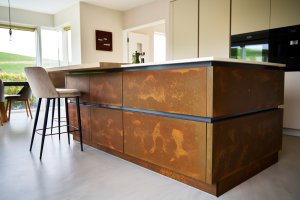 2. Storage
An island is the perfect way to add additional storage options to your kitchen. This is of course particularly useful if the rest of your kitchen is lacking in the storage department. With a number of storage options to choose from including drawers and shelves, as well as overhead options, there are a wide range of solutions which are not only very practical, but which can actually compliment the overall design of your room.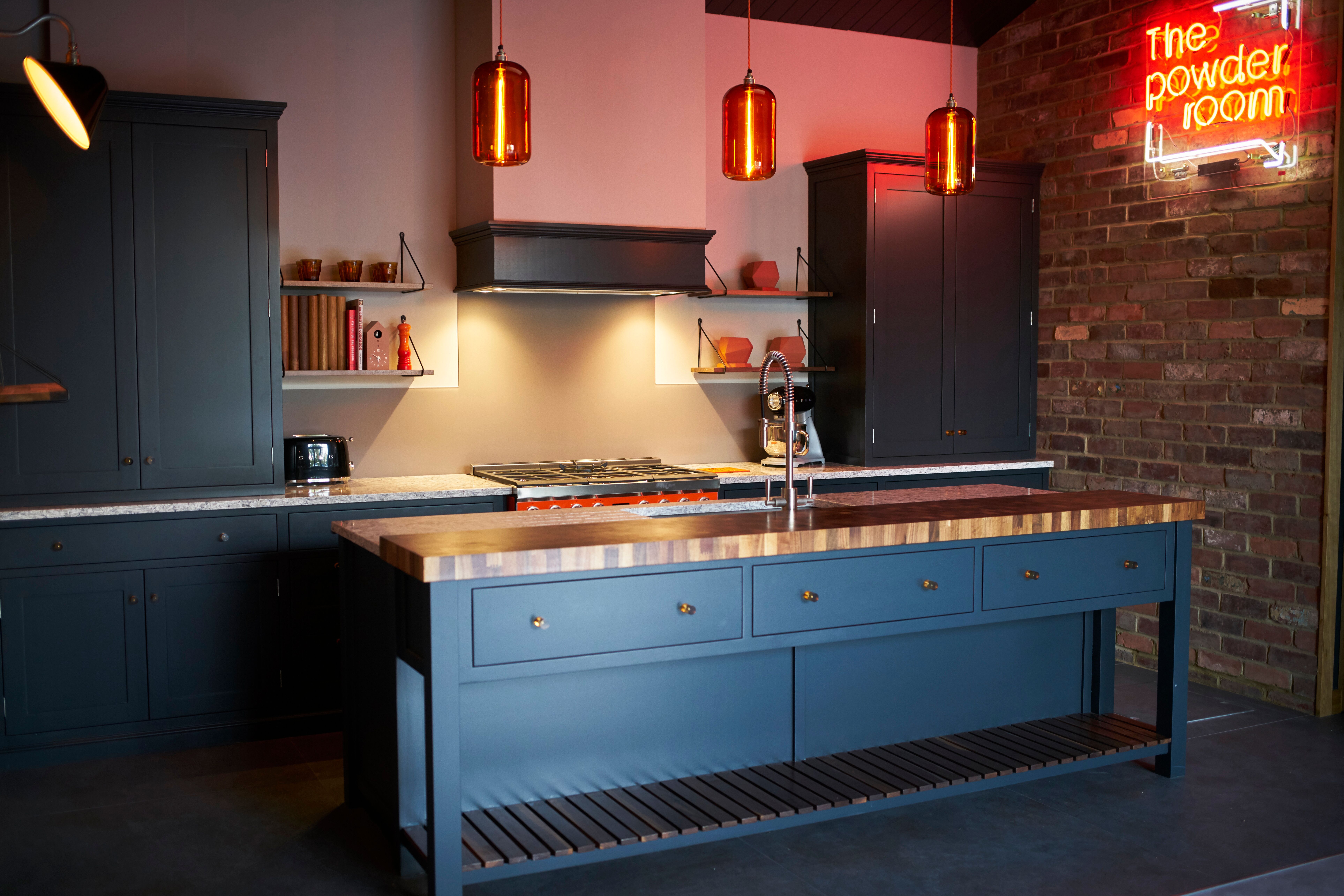 3. Entertaining
As well as providing extra storage and looking great, kitchen islands are the perfect place to entertain guests. It gives you the option of being in close proximity to your family and friends whilst cooking and preparing food and provides additional seating options in your kitchen. One thing's for sure; your friends are guaranteed to be impressed.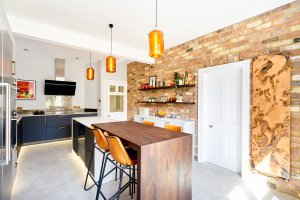 4. More Amenities
Want to add a preparation sink, an additional cooking area or a wine cooler? No problem. A kitchen island opens up a huge amount of options when it comes to adding further amenities. Furthermore, it can really improve the overall flow of your kitchen so that you can move seamlessly from fridge to worktop to oven to sink. Cooking will never have been so enjoyable and hassle-free.
5. The Kids
A place to do their homework, a place for breakfast on a Sunday morning and a place for helping to prepare dinner. An island has so many benefits for families with children and is the perfect way to ensure they stay close and in your view.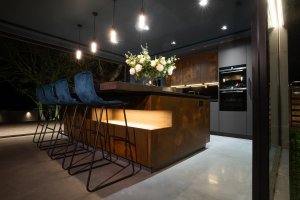 If you'd like to find out more about how we can help with your kitchen project, we'd love to hear from you. You can contact us by clicking here or calling us on 01444 647640. A member of our expert team will be waiting to help and answer any questions you might have.