Kitchen island ideas & inspiration.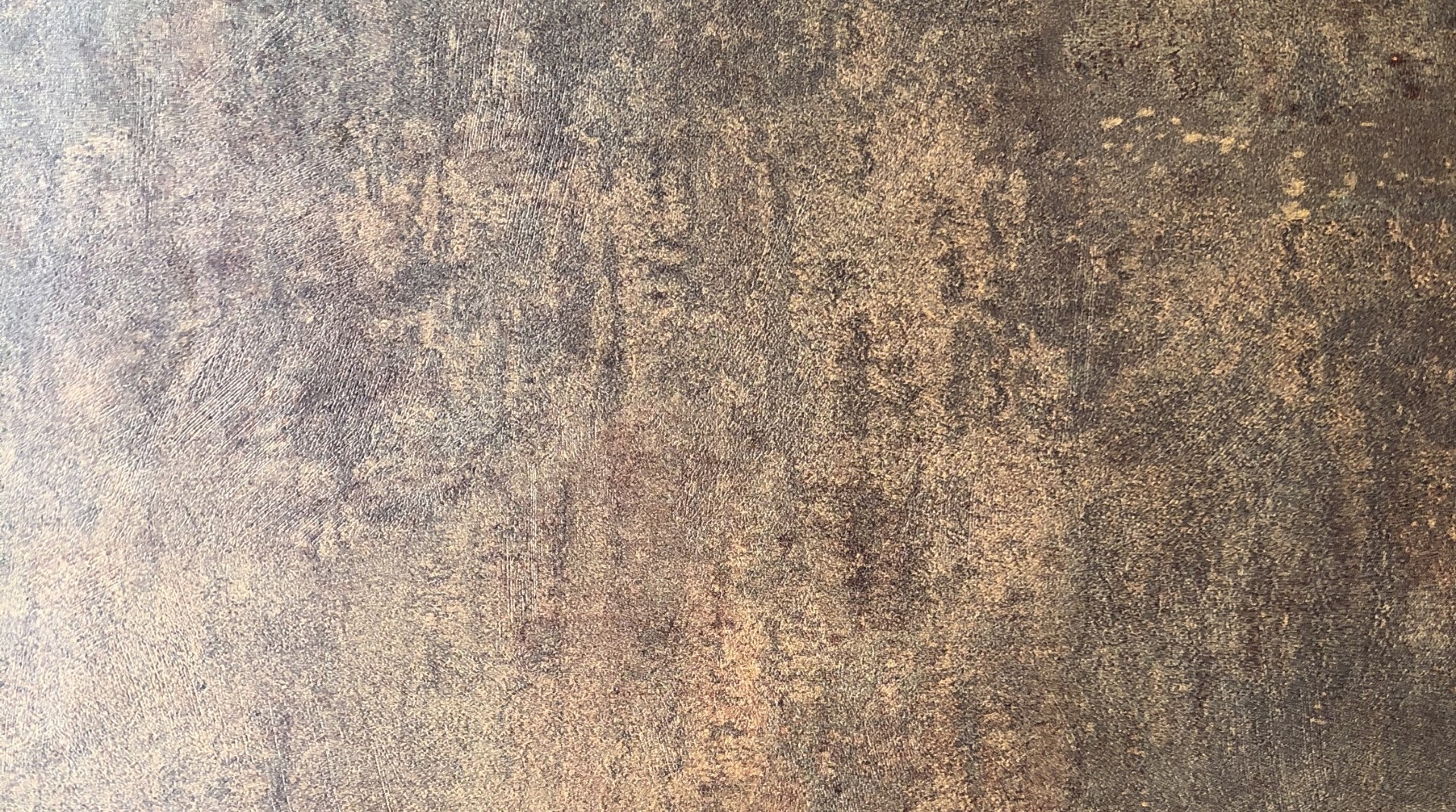 Kitchen islands are a very popular choice with our clients at TBKC Essex and can bring a powerful and sophisticated edge to your space. As well as delivering an impactful design statement, an island also offers excellent practical solutions to help ensure your kitchen not only looks incredible but that it fulfils all your functionality requirements too.
Whether you plan to host fabulous dinner parties, late-night drinks, casual brunches or just spend time with your family, an island should seamlessly transform the flow of your kitchen so you can host effortlessly and leave your guests in awe. We've put together some ideas to consider for your own project which you might like to discuss with our design experts.
Function
Your kitchen island can be a breathtaking piece of interior architecture, but, for it to work for you, some practical considerations are necessary. First and foremost, you need to carefully consider how you intend to use your space.
Kitchen islands can be an excellent focal point for people to naturally come together. If you enjoy casual dining and hosting, adding seating offers guests the opportunity to socialise as you prepare food and drinks. Scale and layout can be determined by how you use the space; for cosy dining with your closest friends, you may want room for just a few seats positioned around a peninsula, where the island is adjoined to the kitchen units. Or, as in the project below, the island could mirror the length of the kitchen, allowing you to entertain a host of dinner guests. To really wow your guests, consider incorporating a wine fridge into your island. Positioning this within easy reach of your visitors is always a good idea so as not to interrupt the flow of your space.
Your island can also be a spectacular extra workspace with the addition of appliances such as hobs and sinks as well as providing plenty of extra storage.
By using contrasting materials such as the flawless white top and striking dark wood pictured below, you can create a truly original and sophisticated design feature that offers potential for both extra workspace and seating.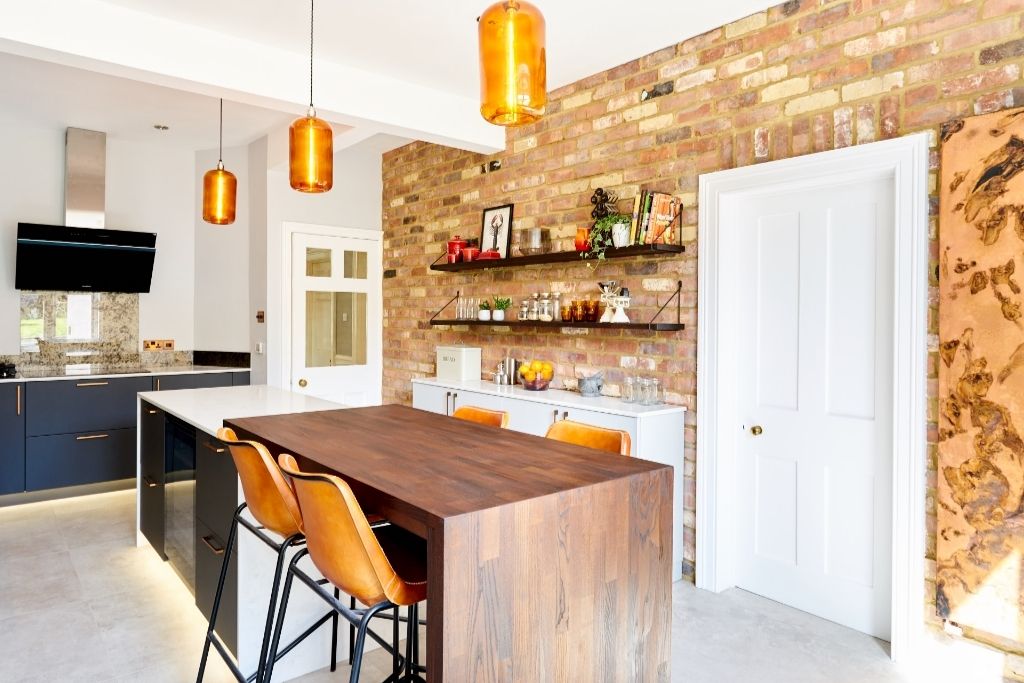 The Look
Having considered how you might want to use the space practically, it's time to embrace your vision for creating a showstopping, enviable focal point to your kitchen.
A kitchen island can be an excellent opportunity to embrace bold colours and to create an eclectic atmosphere. Notice how a flash of vibrant turquoise transforms the kitchen below into an alluring and immersive environment. Add drama and impact by choosing unusual materials like the extraordinary dark and textural slate to create a remarkable centrepiece.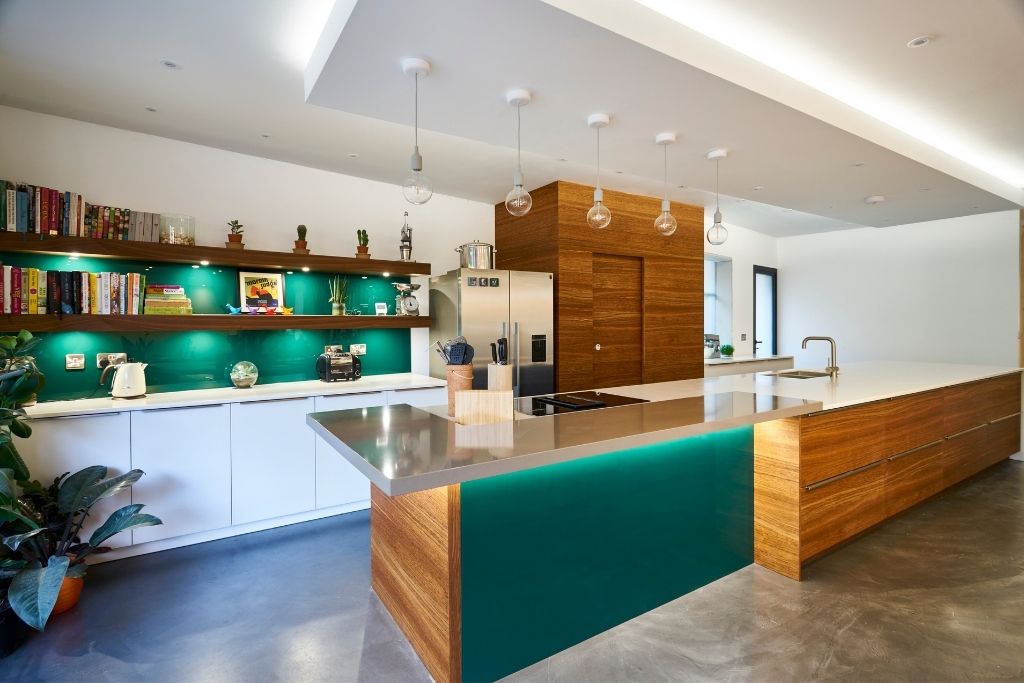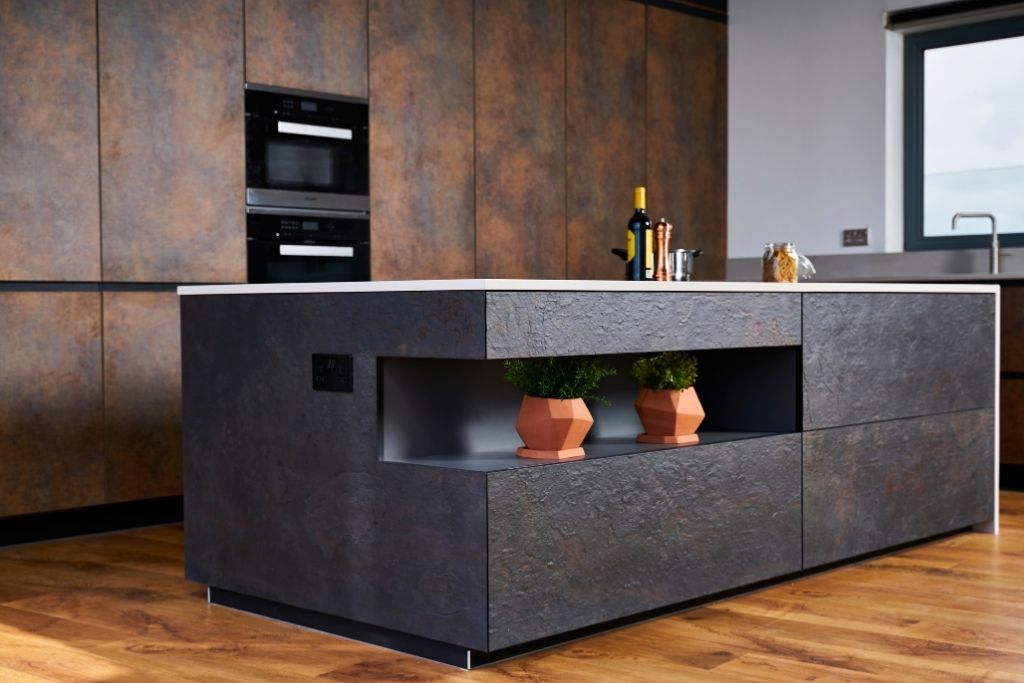 The storage benefits that an island brings can be beautiful as well as practical. Incorporating bespoke crafted shelving within or above your island makes for an ideal space to display eye-catching items and to add real character & personality to your kitchen. A striking, architectural cut out (like the one in the project above) provides elegant design detailing whilst giving you the ability to uniquely curate your kitchen with your own statement pieces.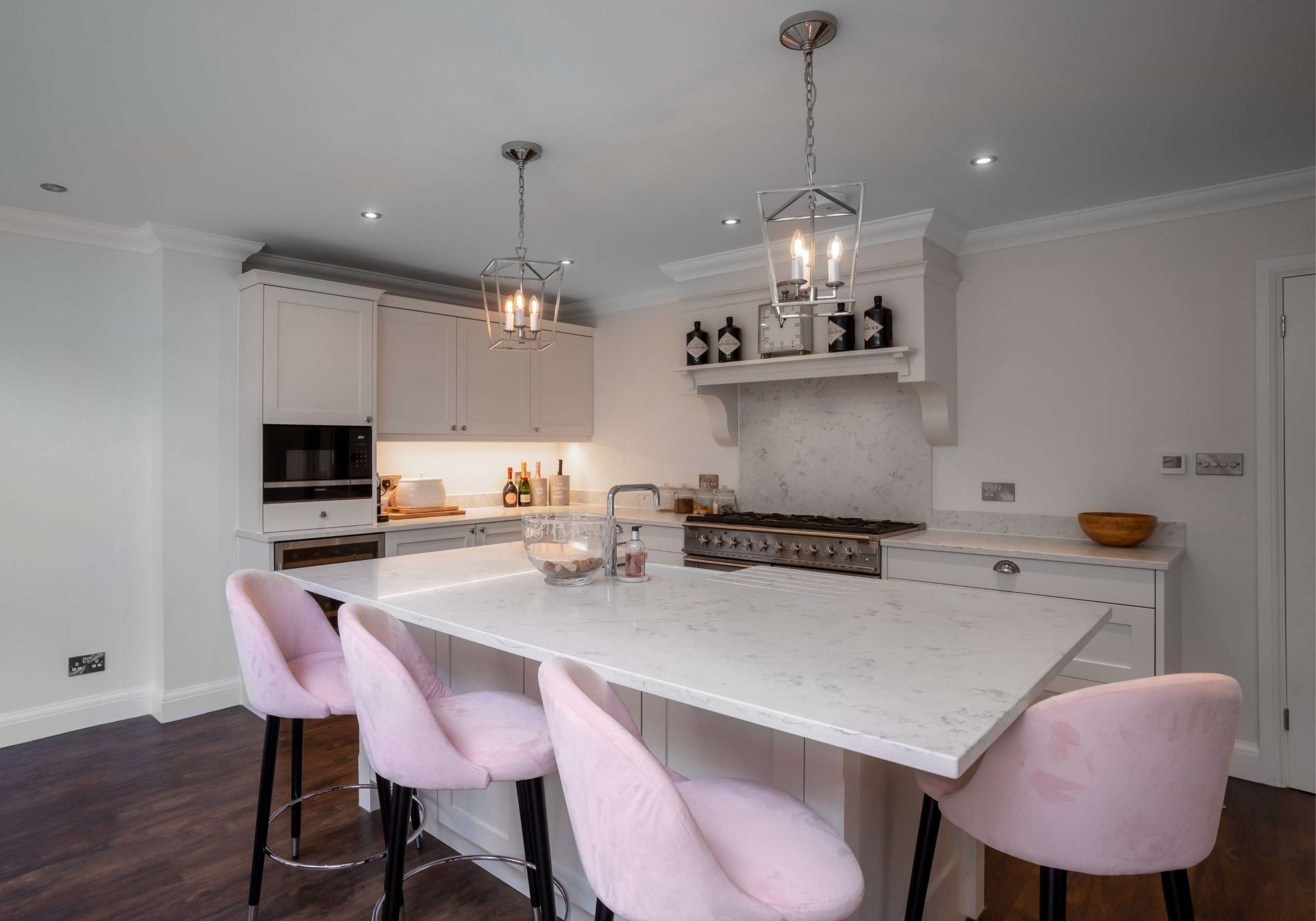 A current popular trend is to bring geometric curves and arches into the design of the island. Designing a unique island shape can complement the flow of the space and allows for tailoring to your exact needs whilst adding further personalisation to your design.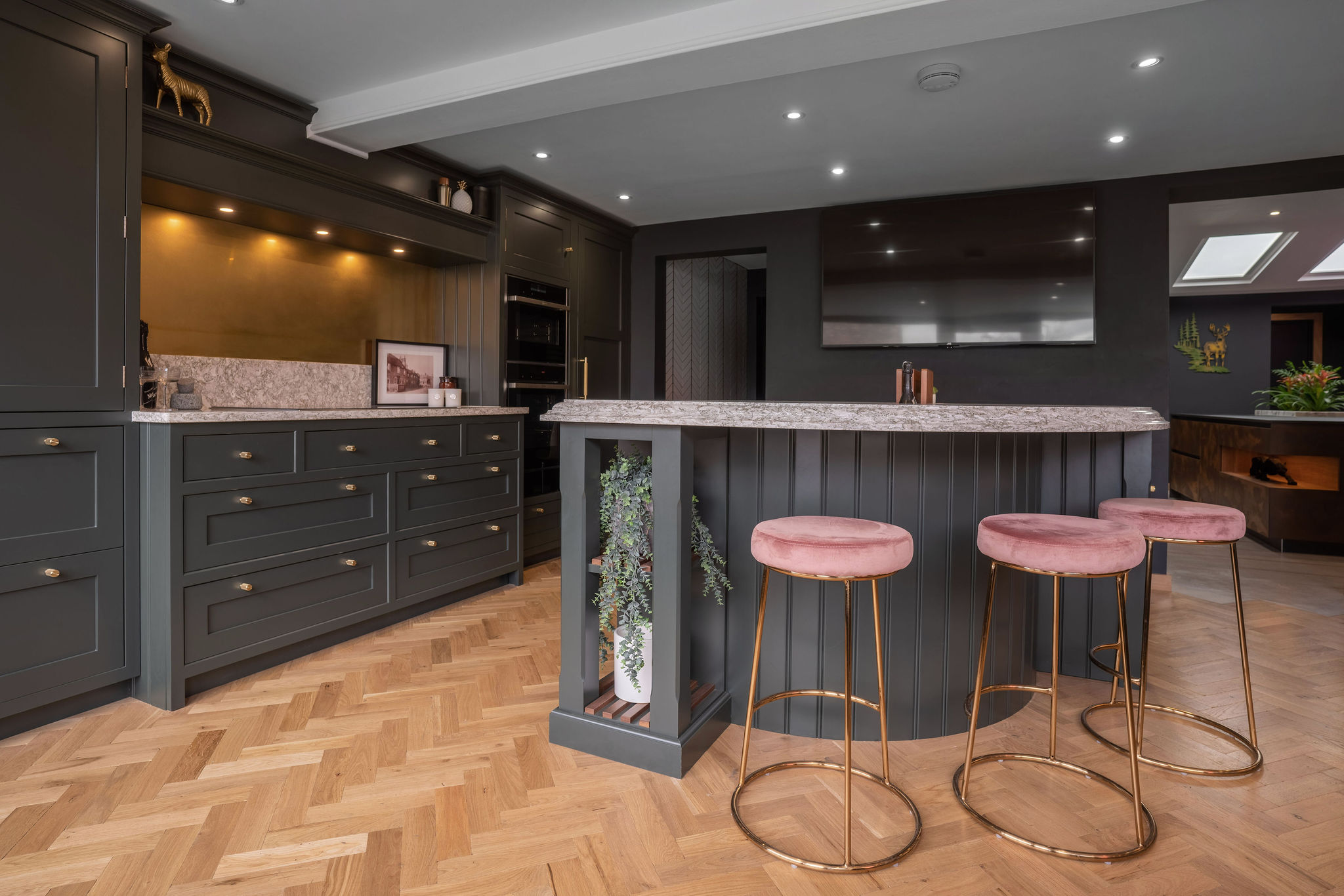 Seating is an ideal way to add vivid accents of colour and build up detail with sophisticated textures and materials. Perfect for casual dining and socialising with friends and family, the right bar stools can really transform your island or breakfast bar. Here at TBKC Essex, we are able to source exceptional pieces from both British and global supplier.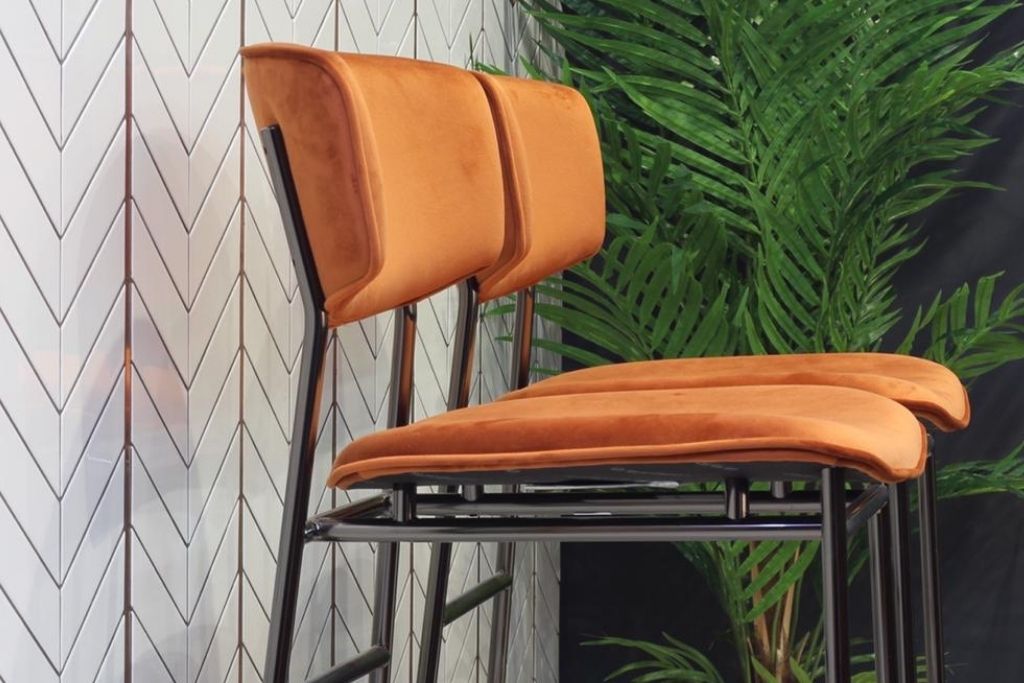 Similarly, lighting can be transformational both practically and aesthetically. Task lighting can be great for a working kitchen island whilst still looking elegant and alluring. For example, these Buster + Punch pendant lights complement the natural tones of this kitchen beautifully. Over a seating area, ambient lighting can create the perfect mood for entertaining. With different uses throughout the day, intricate planning and consideration to finesse your lighting options is essential. You can get more lighting ideas & inspiration here.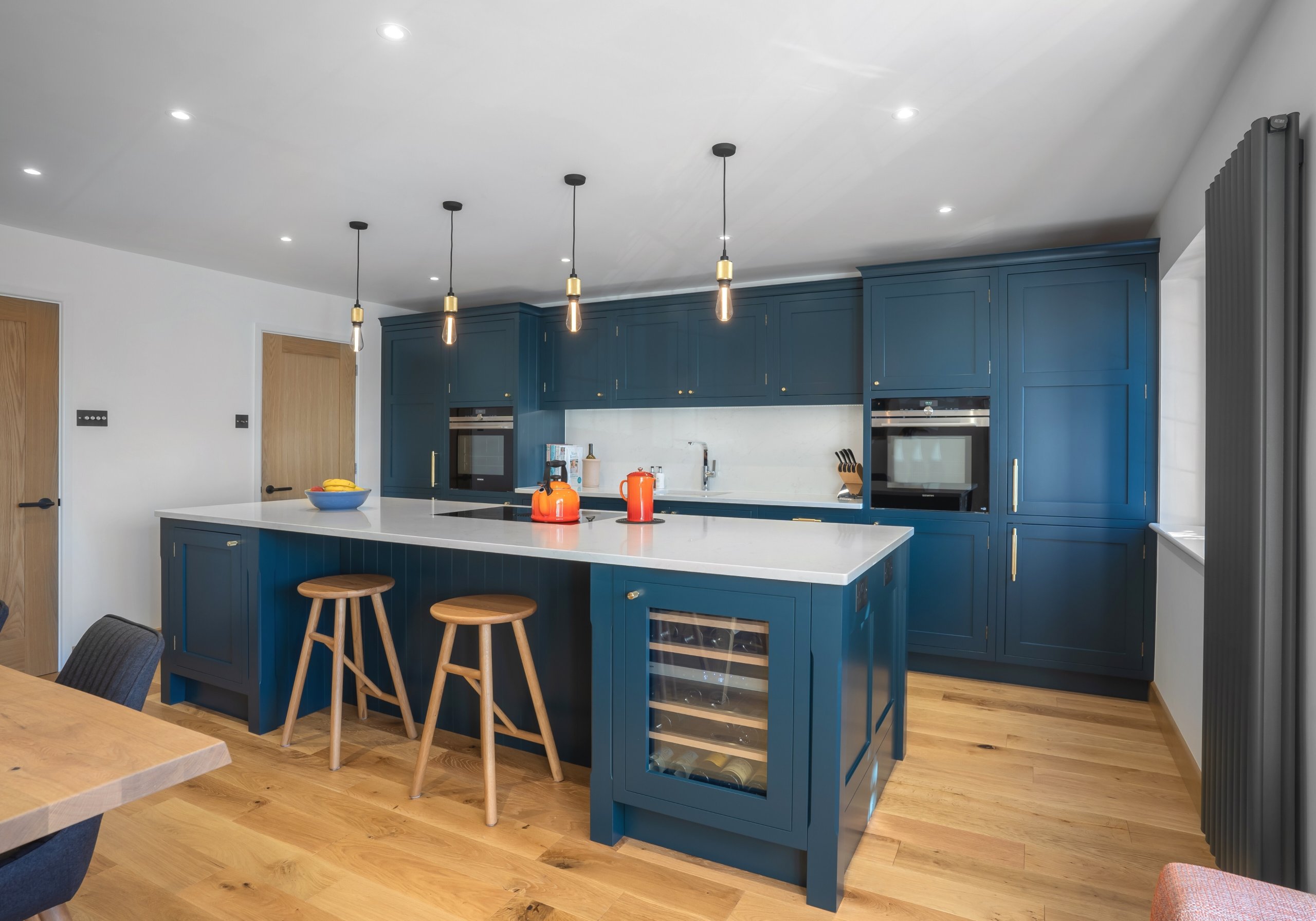 If you've been inspired by these ideas or have a project you'd like to discuss, our team at TBKC Essex would be delighted to answer any questions you have and to share their knowledge & expertise. Please call us on 01277 554 595 or, to arrange a visit to our Stock showroom to experience our exquisite kitchen designs for yourself, simply click here.