Kitchen Lighting Ideas To Transform Your Space
Your lighting choice will have a huge impact on your new kitchen, so it's an important consideration when designing your new kitchen. From creating an inviting space for you to entertain your guests, to ensuring there is sufficient lighting for cooking – it's important to have a number of different lighting options in your kitchen that will help create the right mood within the space.
Look At Different Lighting Options 
When you're designing your kitchen, it's important not to opt for just one source of light, as this will put a limit on what you can use the space for. Many people make the mistake of sticking to LED downlights or pendant lights, meaning they're stuck with that one source of light when they're cooking and entertaining.
However, choosing a number of different lighting sources will ensure your brand new kitchen is ready to be used for a range of purposes – from entertaining guests to family dinners or just unwinding at the end of the day.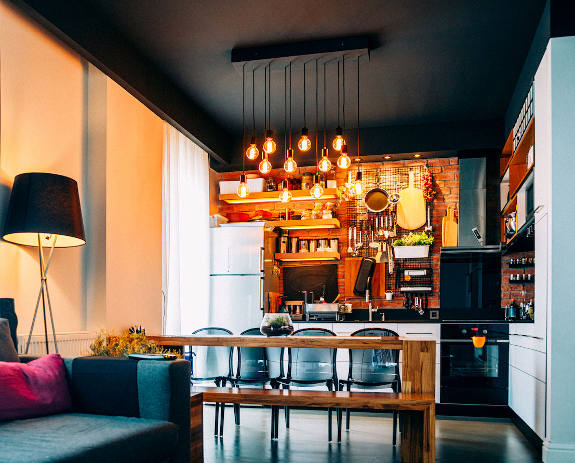 Task Lights
Task lights will be the most functional source of light in your kitchen and should be used to allow you to carry out tasks in your kitchen – just as the name suggests.
Naturally, it's advisable to install them in areas which require the most lighting, including food preparation areas, your oven, worktops and sink.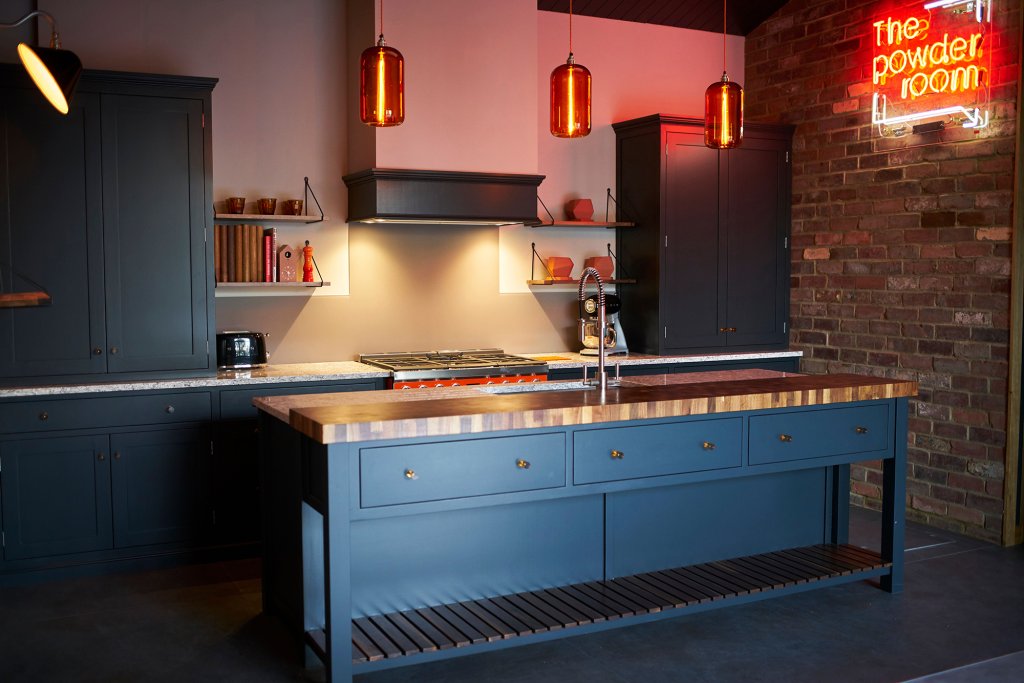 There are a number of different task lighting options to help you illuminate your kitchen. Under-cabinet spotlights or strip lights are a hugely popular task lighting option. When fitted above the hob, sink or worktop, they provide a bright, focused source of light, allowing you to carry out all your kitchen activities safely and effectively. However, it's important to ensure these lights are fitted as close to the front of the cabinet as possible, otherwise the light will only be focussed towards the back of the cabinet and create shadows where you actually want the light to be.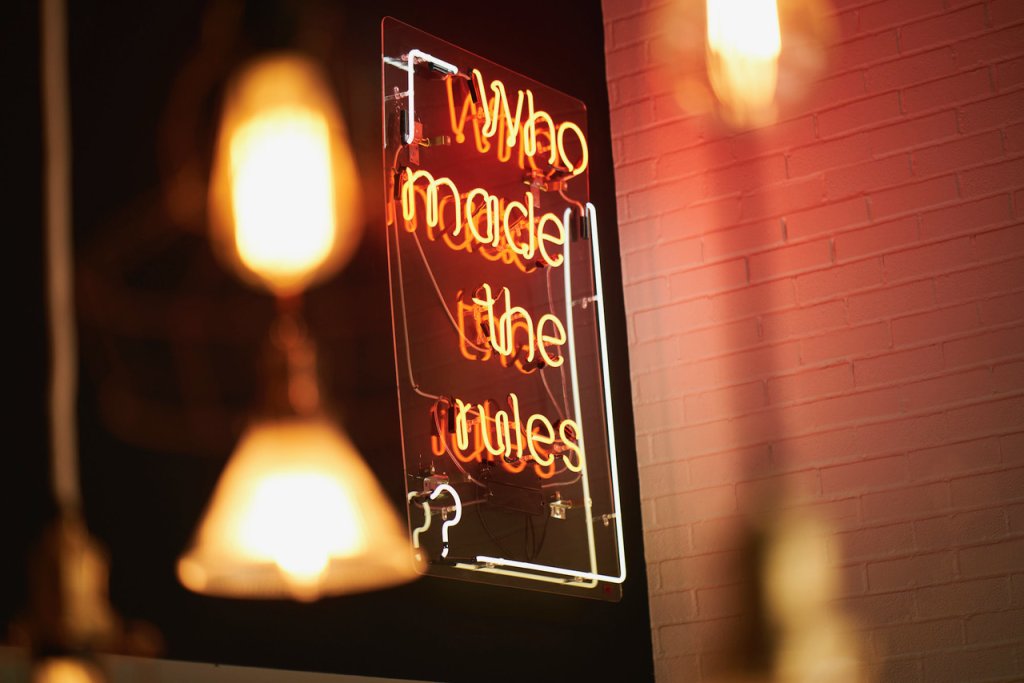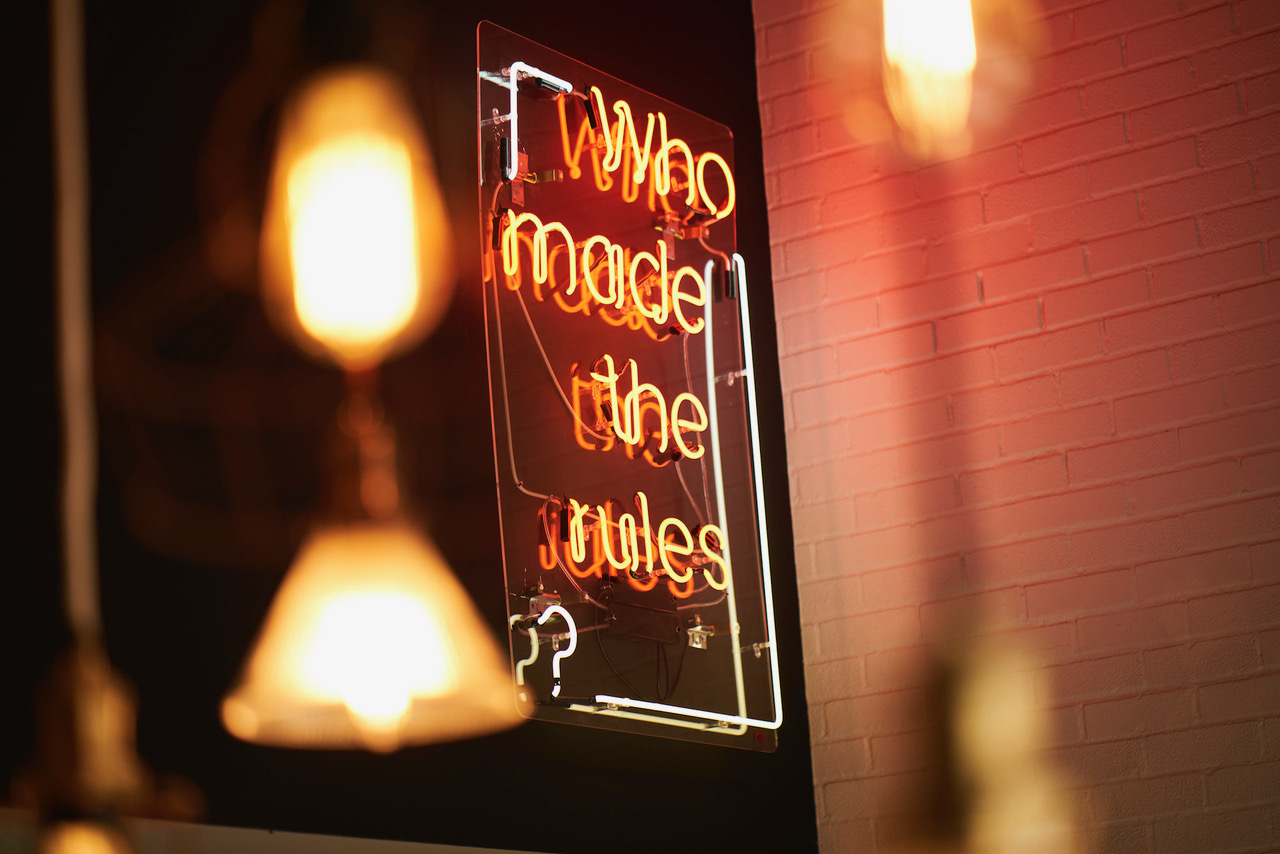 Accent Lighting
When you're looking at your kitchen's lighting, accent lights should be at the very top of your list. Accent lighting adds an extra dimension to the room and can really transform the aura of your space.
Accent lights are perfect for drawing attention to specific features in your kitchen, such as an island, dining or seating area. Pendant lights are a popular accent lighting options, allowing you to incorporate real personality into your kitchen design.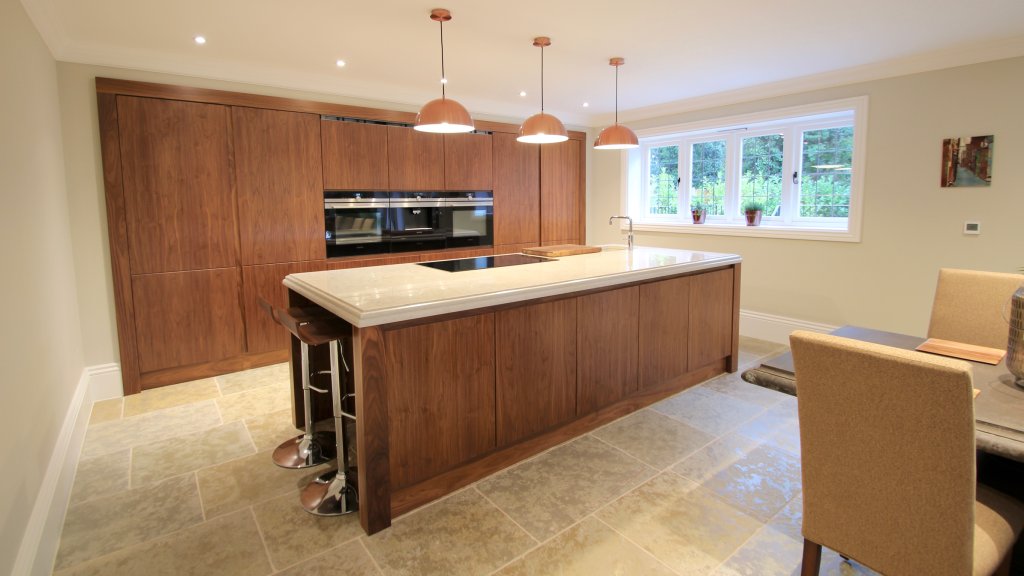 LED strip lights are also quickly becoming a popular accent lighting choice, with many people opting to install strip lights inside glass cabinets or under counters to give them the illusion of 'floating'.
Whether you opt for the latest kitchen lighting trends, or simply invest in pendant lights in your favourite colour – accent lights are sure to add an interesting focal point to your kitchen.
Ambient Lighting
If you're planning to entertain guests in your brand new kitchen, then ambient lighting is a great choice. As the name suggests, ambient will softly illuminate your kitchen, bringing real character and atmosphere to your space.
Unlike accent and task lighting, ambient lighting isn't concentrated over any specific feature in the room. Instead, it provides a general source of light that'll add that final homely touch to your kitchen.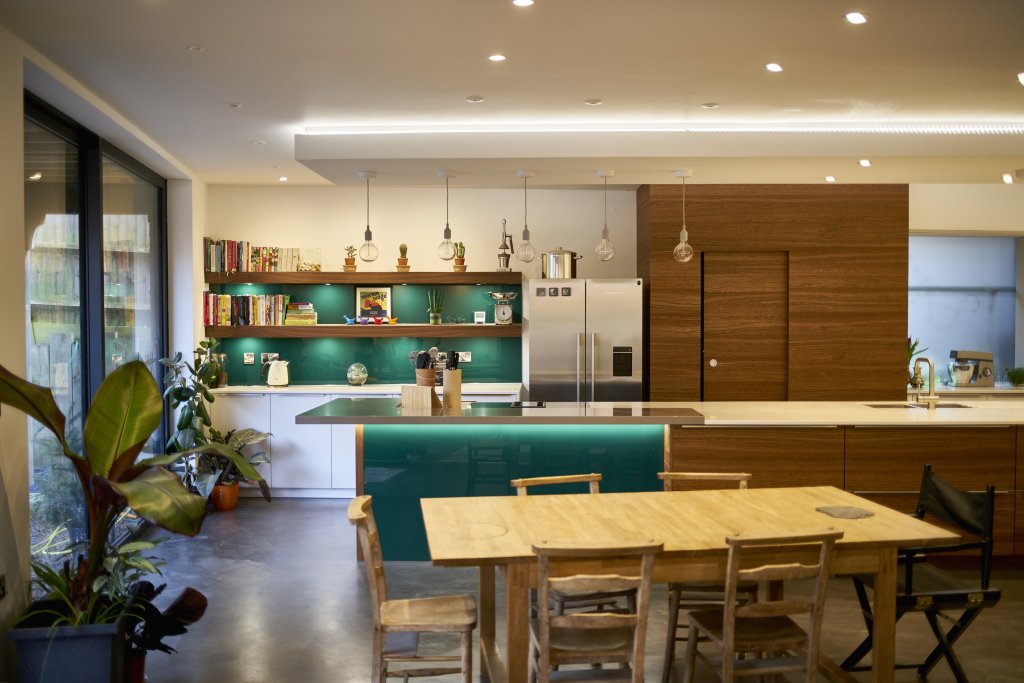 Recessed downlights are the most commonly used source of ambient lighting and look smart and stylish when arranged in rows across the entire ceiling. Additionally, natural light is another source of ambient lighting, so it's important to use any windows and doors to your advantage when you're designing your kitchen, giving you an additional source of lighting that will illuminate the whole room during the day.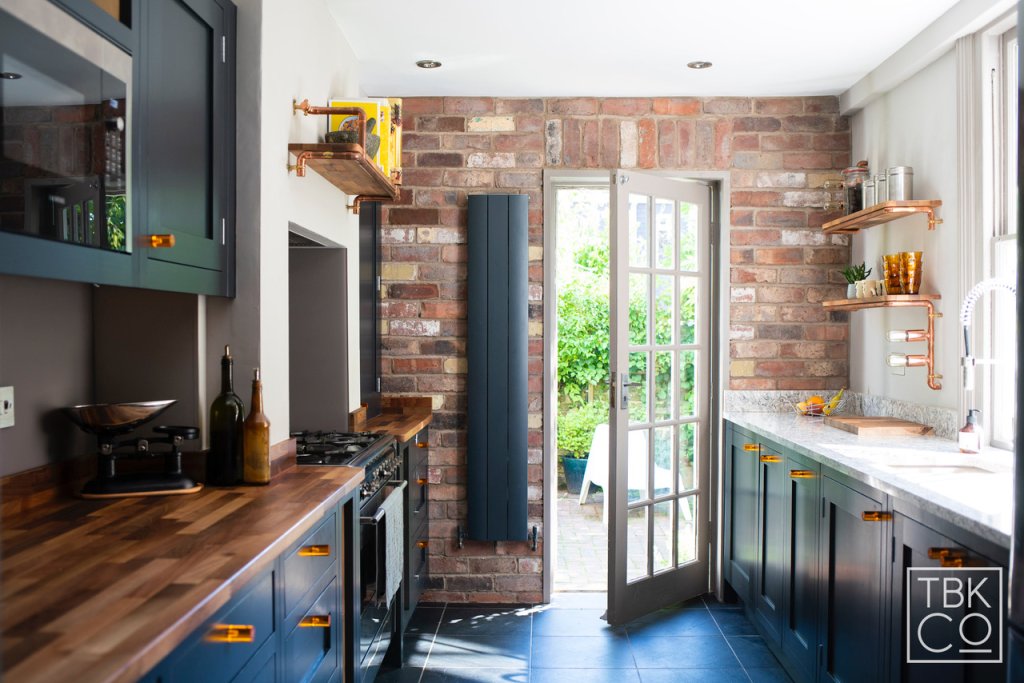 When designing a kitchen, many people treat their kitchen lighting as an afterthought, when it's just as important as choosing your sink, island or colour scheme. Here at The Brighton Kitchen Company, we can advise you on the best kitchen lighting ideas for your dream kitchen, allowing you to transform your new kitchen into a truly multifunctional space.
You can contact us today to start designing your dream space by clicking here or by giving us a call on 01444 647641 (Sussex showroom) or 01277 554590 (Essex showroom),