A Guide To Kitchen Storage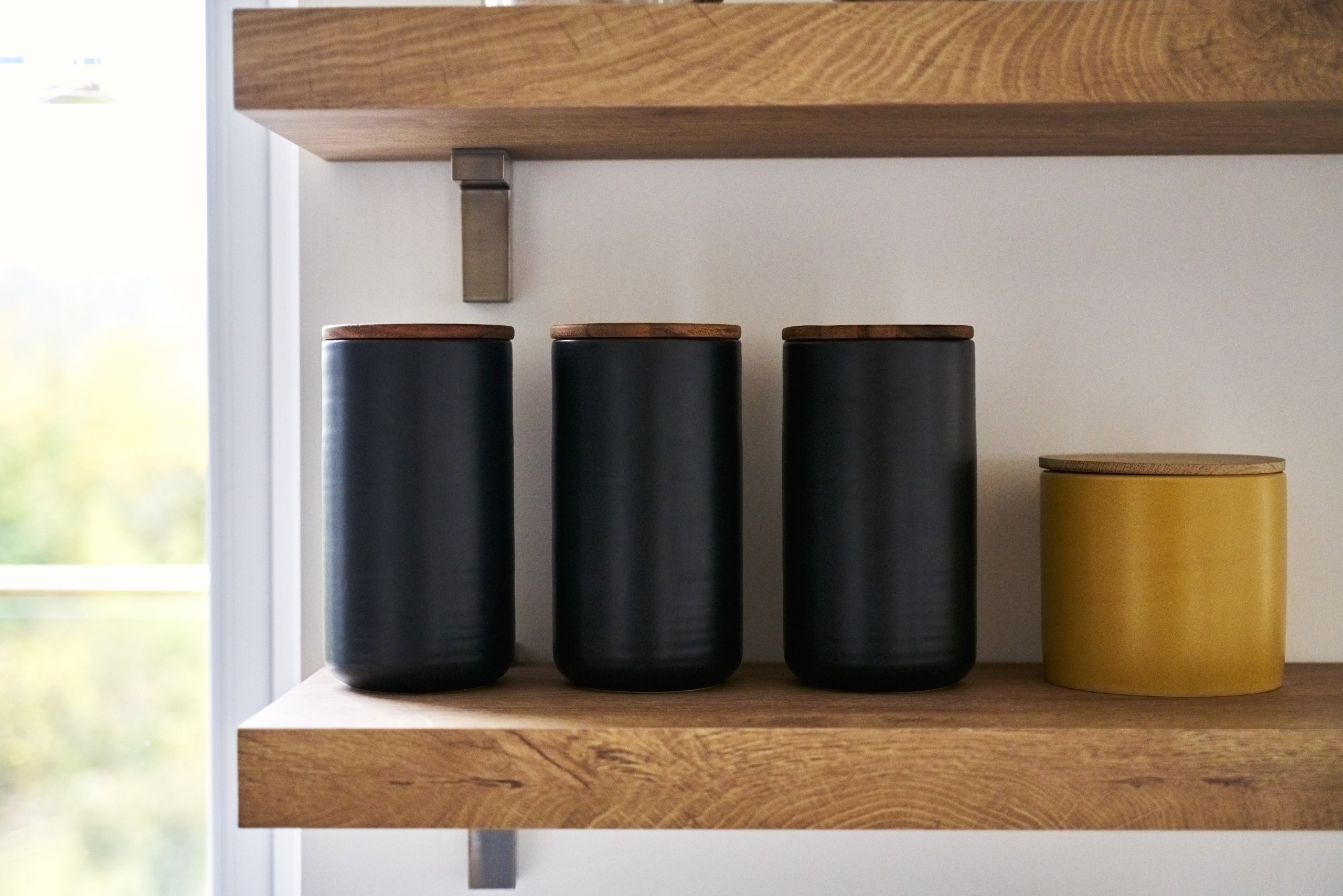 Here at The Brighton Kitchen Company, we design kitchens which are cutting-edge and striking in design. But, of course, your kitchen needs to be a space which is truly practical if it's going to meet the demands of your daily life. Ensuring that your new space is sufficient in the storage department is paramount when it comes to practicality and usage.
To help give you some storage-related inspiration, we've put together this short guide which looks at some clever and brilliantly effective solutions which will help ensure your new space is organised, clutter-free and an absolute joy to use…
Open Shelving
The idea of open shelving can be a daunting prospect to some but showcasing crockery and glassware, amongst other things, will bring a real personal touch to your kitchen. It's also a fabulous way of injecting colour into your space that can be updated whenever you feel like a change. Here at The Brighton Kitchen Company, we're all about the finer details and open shelving provides the perfect opportunity to incorporate some truly bespoke, beautiful fittings to your space which will really compliment your new kitchen and give it a real wow factor. In this image below, the open shelves are made by a local bespoke lighting company who make bespoke kitchen lighting commissions for us for clients looking for an original solution for their kitchen design.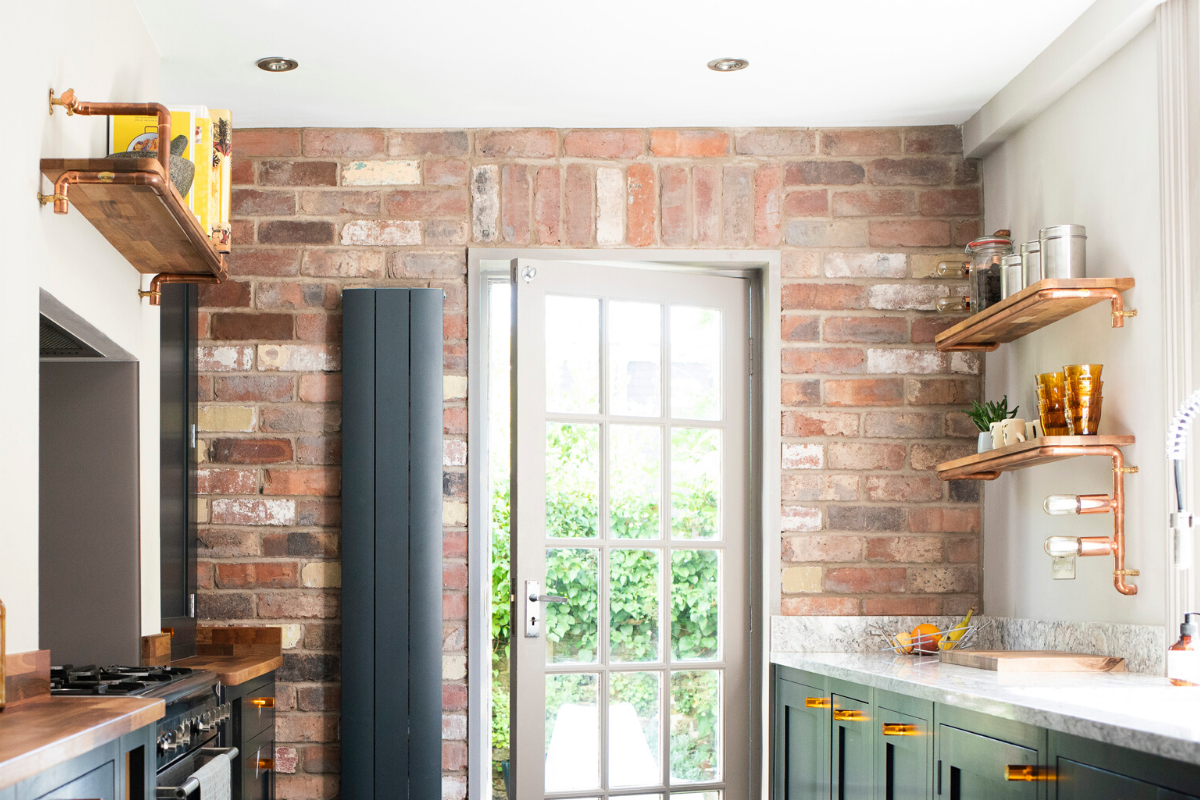 Opt For An Island
Kitchen islands are an increasingly popular choice with our clients at the moment and it's very easy to see why. With their striking looks & real presence, they bring a wow factor to any kitchen. As well as looking incredible though, islands also bring huge storage benefits to a space as well as providing the opportunity to add further functionality to your kitchen such as an induction hob or an additional sink for food preparation. In the image below, our bespoke German supplier has options for an island recess with lighting which adds another dimension to the design.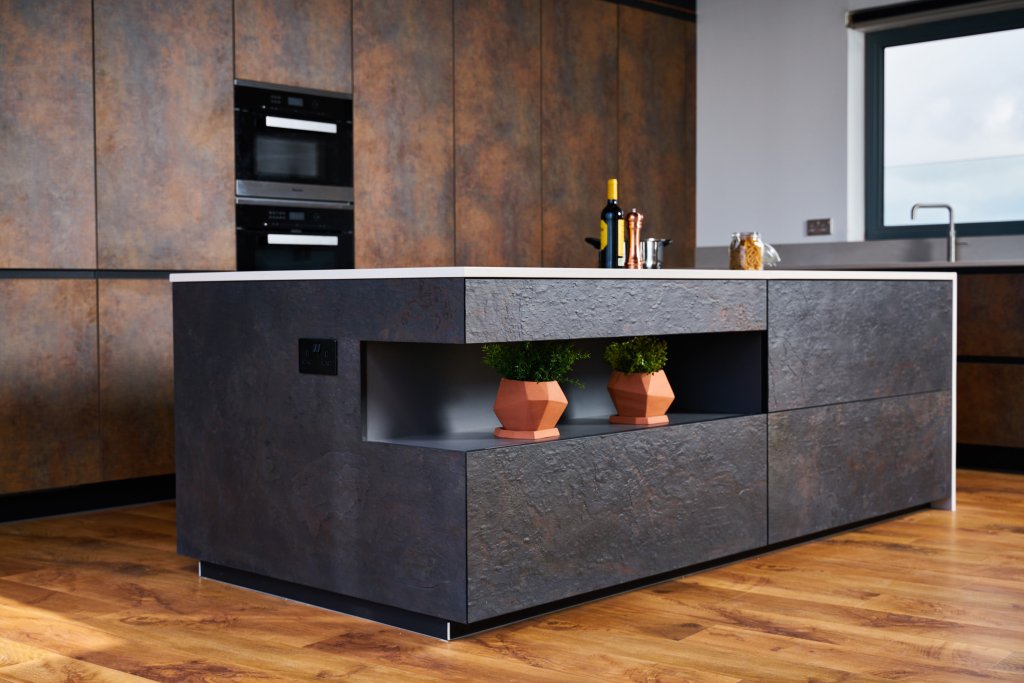 A Wine Cooler
If you're a wine lover, there's simply nothing better than a cooler to showcase your collection and ensure that your wine is stored in optimum conditions. A cooler will bring a real element of luxury to your space too and can be seamlessly incorporated into an island for easy access. If you love entertaining, a sleek wine cooler is guaranteed to impress your guests time & time again.Wine coolers can also be located in dedicated bar areas which can complement your kitchen design.
Cabinet Door Shelving
Cabinet door shelving is an ideal storage solution for more traditional style kitchens and will bring lots of style & class to your space. Cabinet door shelving is a really efficient way of providing large amounts of structured storage in a more compact space and will ensure that everything you need for preparing your favourite meals is always easily accessible. From your collection of herbs & spices to the olive oil and salad dressings, cabinet door shelving is the perfect solution to bring larder-style storage to your space on a smaller scale.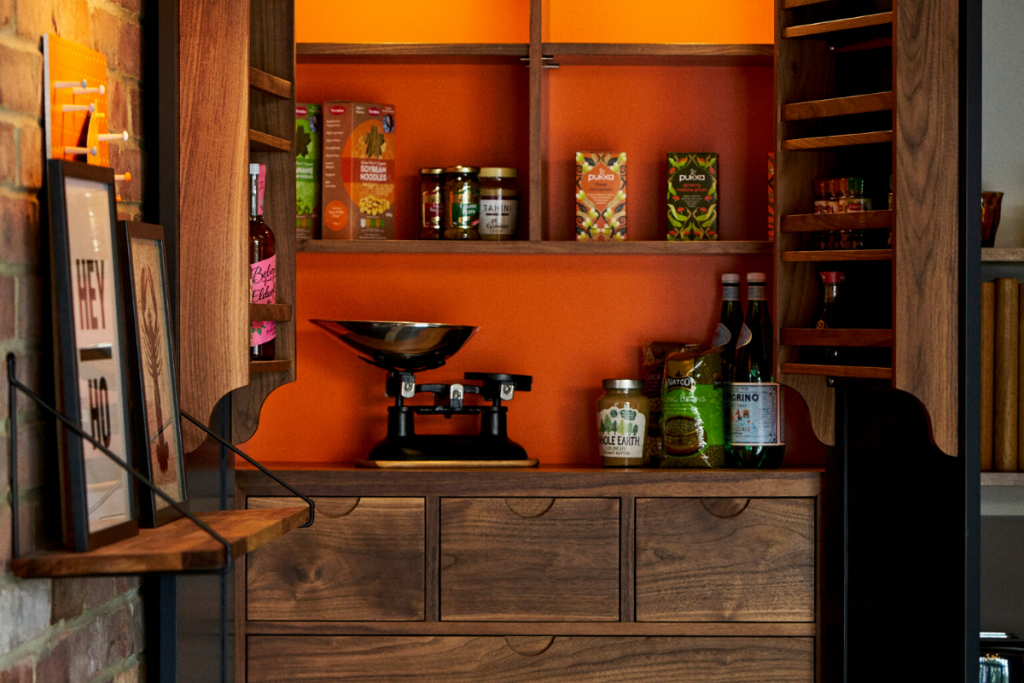 If you're currently looking for your dream kitchen, our award-winning team would love to hear from you. At The Brighton Kitchen Company, we do things differently. Each and every one of our projects is truly unique and is designed & installed to standards which you simply won't find anywhere else. If you'd like to find out more how we can help you with your project, simply click here to contact us.