5 Kitchen Storage Design Ideas To Elevate Your Space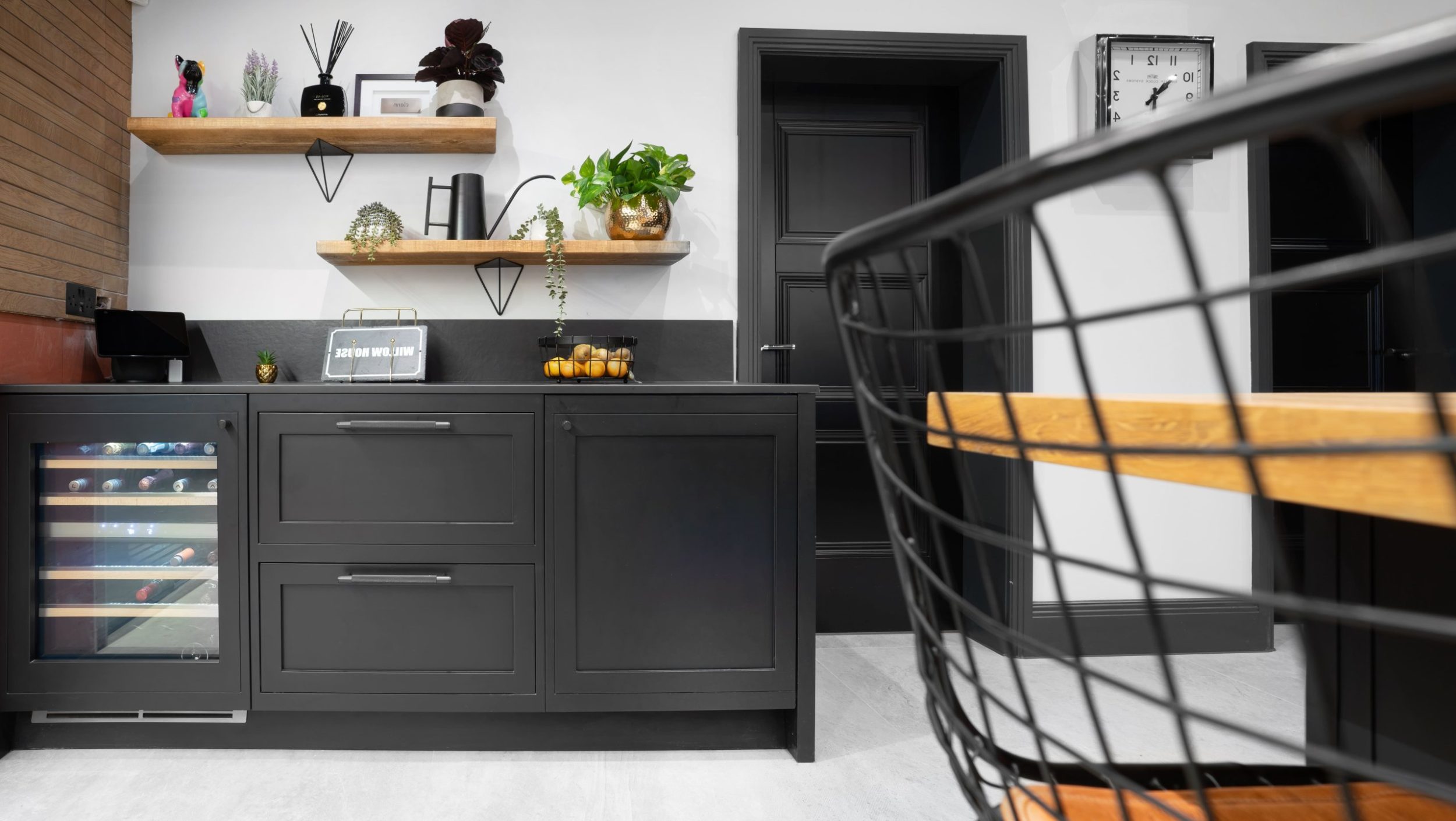 In the words of William Morris, you should 'have nothing in your house that you do not know to be useful, or believe to be beautiful'. Here at TBKC Essex, we share this ethos and go to great lengths to design exceptional kitchens that combine exquisite looks and breath-taking functionality in perfect harmony. Your kitchen should elevate your daily experience, inspiring you to embrace cooking and enjoy the simple pleasures in life. Nowhere else in your home does practicality intertwine with aesthetics in such a profound way.
Storage, of course, plays an essential role in creating a practical and highly functional kitchen. However, it can also transform the atmosphere and visual qualities of your space. To give you some inspiration on some of the wonderful storage features you may want to include in your space, we've put together this handy guide.
Curate Your Kitchen With Beautiful Shelving
With a primary focus on functionality, kitchens have traditionally been designed to incorporate a glut of floor to ceiling cabinetry. Unfortunately, this can leave your room feeling cramped, dark and claustrophobic. Moving away from overhead cupboards and introducing shelving offers multiple benefits, creating a more spacious and airy feel while allowing you to showcase some of your most treasured artefacts and artworks. In the kitchen below, lighting accentuates the shelves adding a warm and luxurious dimension to the design.
Open shelving goes hand in hand with the concept of the curated kitchen. As the notion of interior styling takes centre stage, we are encouraged to consider the objects we choose to display more thoughtfully, combining form, colour and pattern to create beautiful vignettes that uplift and add to character your design. Shelving can provide a practical solution to storing essential items while bringing elegant balance and style to your space.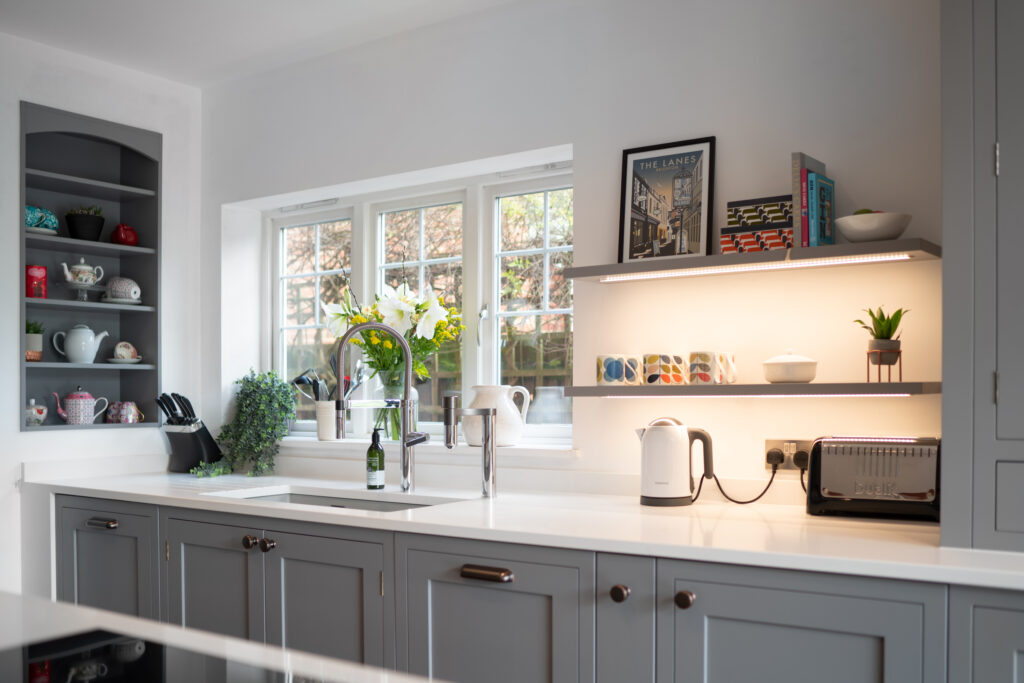 A Place For Your Cookbook Collection
Kitchen islands are undeniably one of the most sought after features in the modern home. Bringing an impressive presence to your space while presenting a host of practical advantages, it's not hard to appreciate why they're so popular. From breakfast bars to butcher's blocks, there are a variety of design opportunities available to customise your kitchen island.
One of our favourite features is the bespoke shelving alcove. A charming shelving alcove offers a perfect spot to store cookbooks. As well as showing off your culinary prowess, keeping your cookbooks on display is a great way to add a pop of colour and personality to your interior. A pristine minimalist kitchen can make a bold design statement; however, adding some informal details will undeniably introduce a more relaxed and inviting atmosphere to the heart of your home.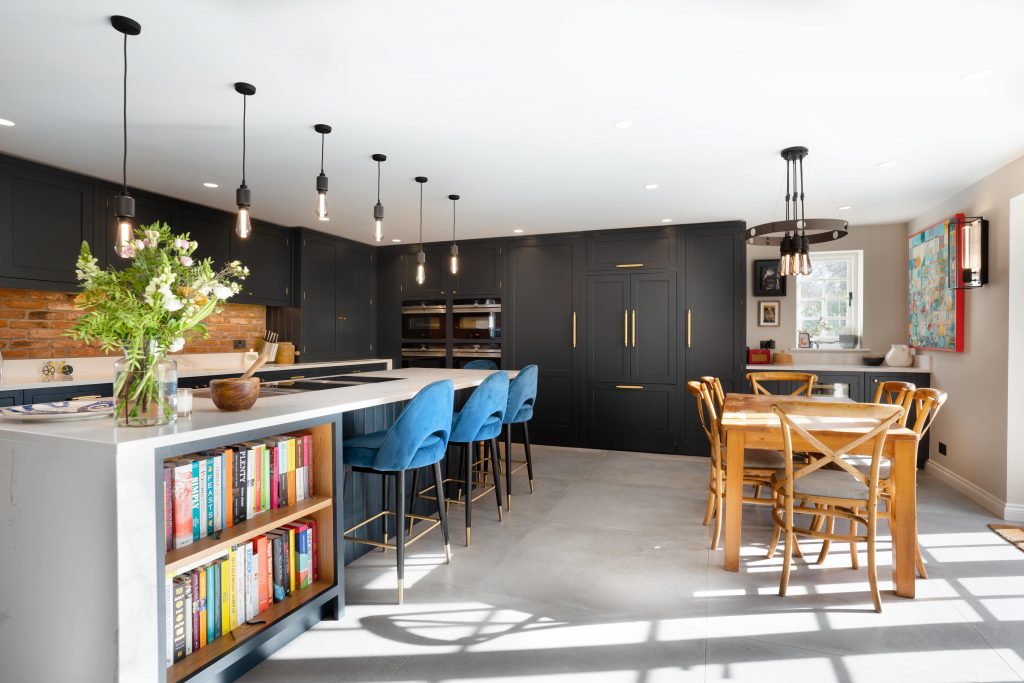 The Beloved Pantry Cupboard
Boasting all the functionality and traditional charm of a walk-in larder without sacrificing kitchen space, an elegant handmade pantry cupboard makes a stunning addition to any design. Pairing slim door-mounted shelves with a bespoke configuration of internal drawers, shelves and storage compartments, a practical pantry cupboard is a gorgeous treasure trove in which to store everything from cooking ingredients to appliances.
Pantry cupboards are remarkably versatile. They can make an ideal place to establish a family breakfast station or even a secret cocktail bar; the possibilities are endless. Featuring a beautifully crafted oak interior and soft integrated lighting, opening your luxurious pantry cupboard will be an experience to fill you with joy time and time again.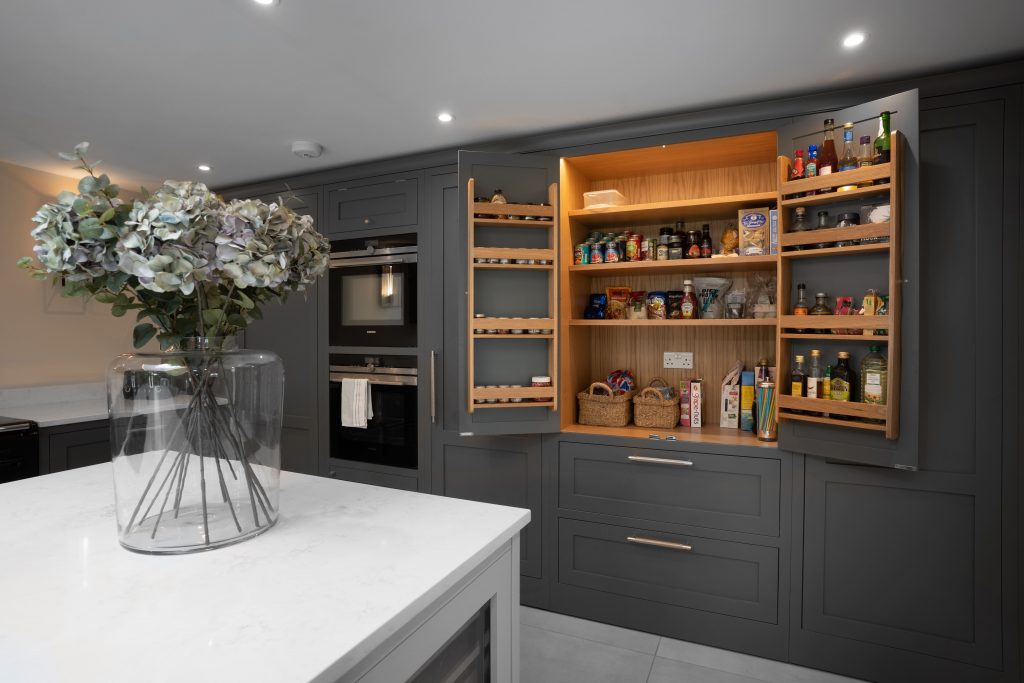 Drawers For A Practical Solution
There's no better way to transform your kitchen and enhance your cooking capabilities than by introducing more drawers to your space. It might sound like an odd suggestion at first; however, if you stop for a moment and cast your mind back to all the times spent scrabbling to the back of your cupboards to reach that one roasting tray, serving dish or jar of spices, all becomes clear. Drawers provide effortless access right to the back of your cupboards, allowing you to find what you're looking for quickly and without hassle. Drawers certainly aren't just for keeping cutlery. Deep drawers are ideal for storing heavy items like pots, pans and crockery; there's really no limit to their potential. Opting for a few extra drawers rather than cupboards is a simple yet effective way to give your kitchen a new lease of life.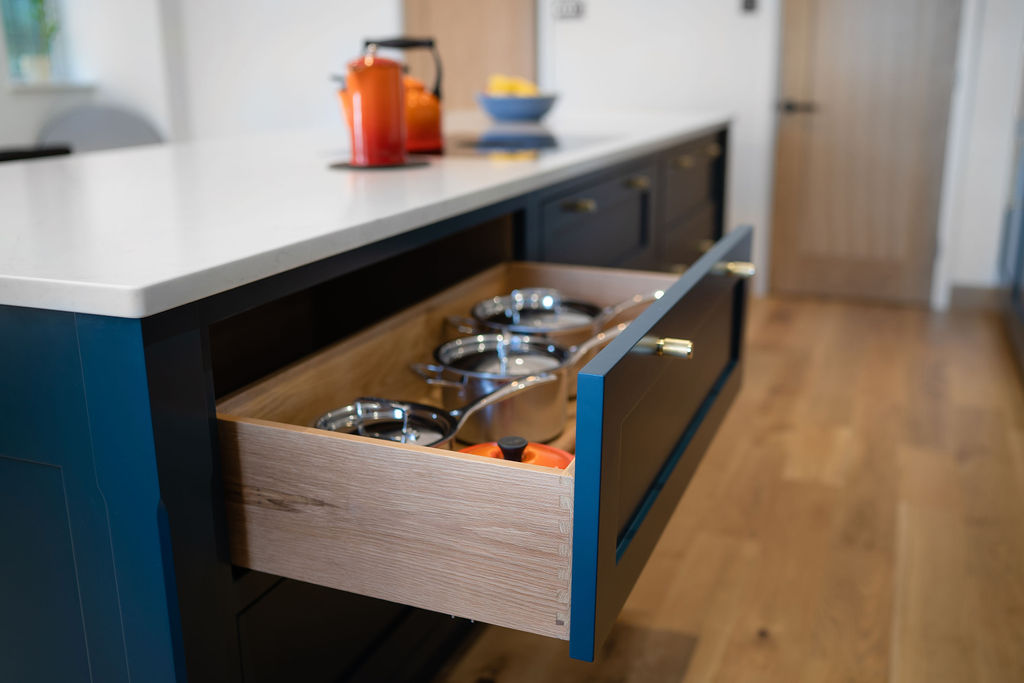 Add Another Dimension
A move towards open-plan and broken-plan living has changed the way we experience our homes, bringing new flexibility and diversity to what were previously quite conventional spaces. This versatility presents the exciting potential to push the boundaries of your kitchen by introducing an additional functional dimension to your design. From a bar area to a games zone, extending elements of your kitchen storage into other realms of your room is a fantastic way to retain a sense of cohesion while introducing new uses. Of course, a luxurious wine cooler is a must for a sophisticated drinks bar.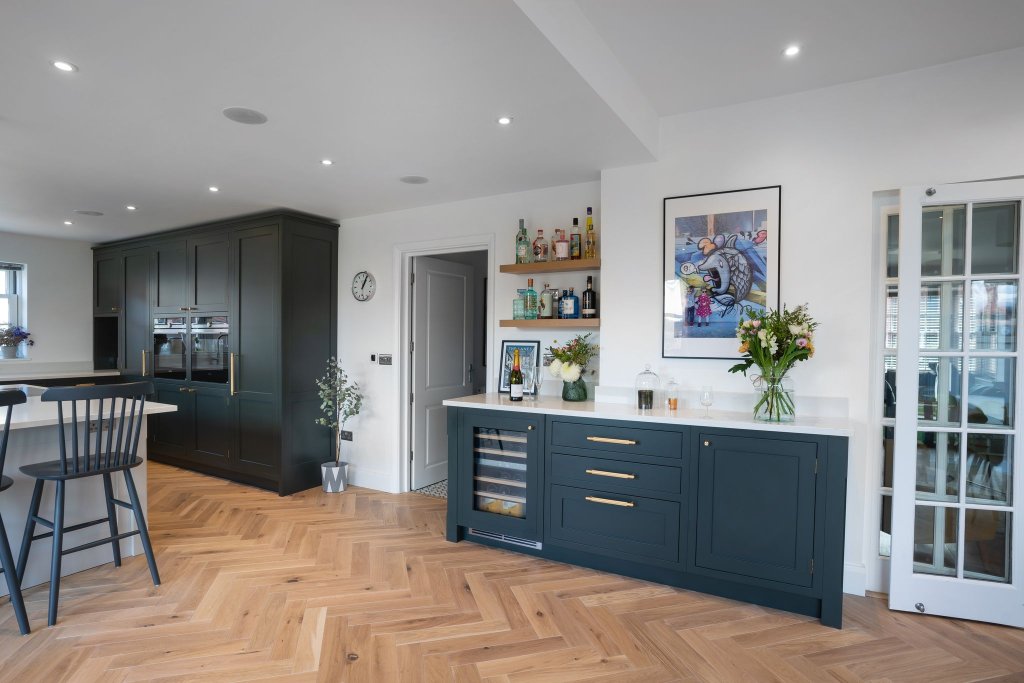 Choosing kitchen storage is about so much more than simply finding a place for everything. As well as having a dramatic impact on the functionality of your interior, it can transform the look and feel of your space, taking your kitchen from the humdrum to the spectacular. If you'd like further advice on achieving a stunning and practical kitchen design, please get in touch with our talented professional team by calling  01277 554 595 or emailing [email protected].