8 Fantastic Kitchen Storage Ideas That Are As Stylish As They Are Practical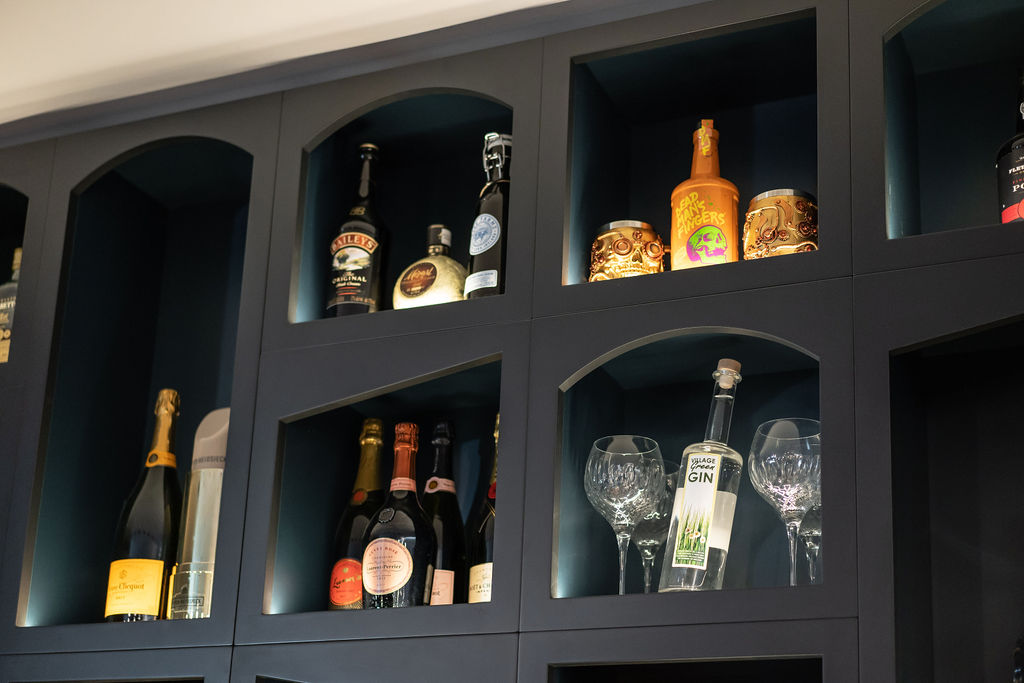 Whether you enjoy sharing your home with friends or cooking delicious dinner party-worthy meals, keeping your kitchen clutter-free is a must. However, maximising your kitchen storage isn't just a case of squeezing as many cupboards into your room as possible.
At The Brighton Kitchen Company, we've designed hundreds of exceptional bespoke kitchens for clients in Brighton and throughout Sussex. Our team delight in thinking outside the box when it comes to creating eye-catching yet practical storage solutions. If you're going to create a space you and your family truly love spending time in, you'll need to plan your storage carefully to ensure your kitchen is as functional as it is elegant. To help you find fantastic inspiration for your upcoming project, we've gathered a collection of some of our favourite stylish storage designs you might want to consider including in your space.
Elegantly Arranged Shelves
Kitchens are much more than just somewhere to cook and prepare food; and as such an important and versatile family space, striking a balance between style and practicality is absolutely crucial to the long-lasting success of your design. At The Brighton Kitchen Company, we specialise in designing breath-taking and original yet highly functional interiors, and we sincerely believe achieving perfection shouldn't involve compromise.
Our stunning, beautifully arranged bespoke shelves are a fantastic example of how practicality and elegance can go hand in hand. From storing small appliances like toasters or radios to displaying your favourite crockery or adding a splash of greenery with houseplants, stylish display shelves offer a wonderful opportunity to express your personality while keeping your work surfaces neat and clutter-free.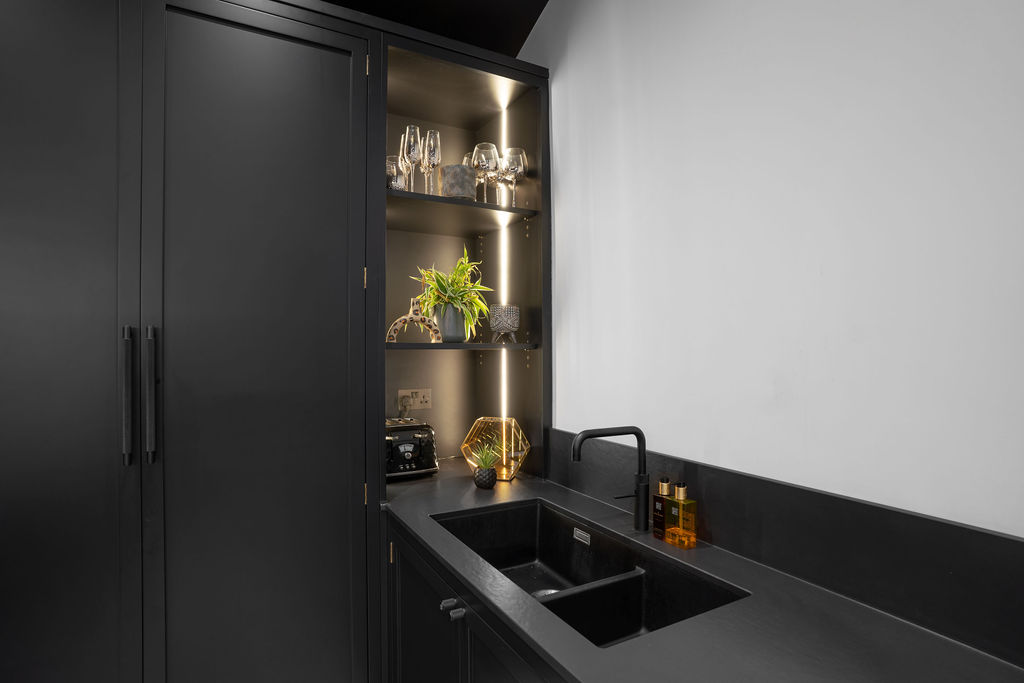 Sleek Slimline Overhead Cupboards
As the way we use our kitchens has evolved, so has the way we design them. For many years vast swathes of overhead cupboards were considered the ideal solution to freeing up worktops while offering ample storage. However, lining every wall with imposing cabinetry at best leaves you with an uninspiring interior and, at worst, a dingy and claustrophobic space. Modern kitchen design makes more use of full height larders, integrated appliances and open spaces, meaning some contemporary kitchens don't feature any overhead cabinetry at all.
But at The Brighton Kitchen Company, we're not ones for sticking to the rules! We've created a flawless architectural feel in the kitchen below by adding a seamless row of narrow cabinets. Pairing exquisite textural surfaces with dramatic visual planes creates a minimal and spacious effect. Perhaps overhead cabinets do have a place in our kitchens after all?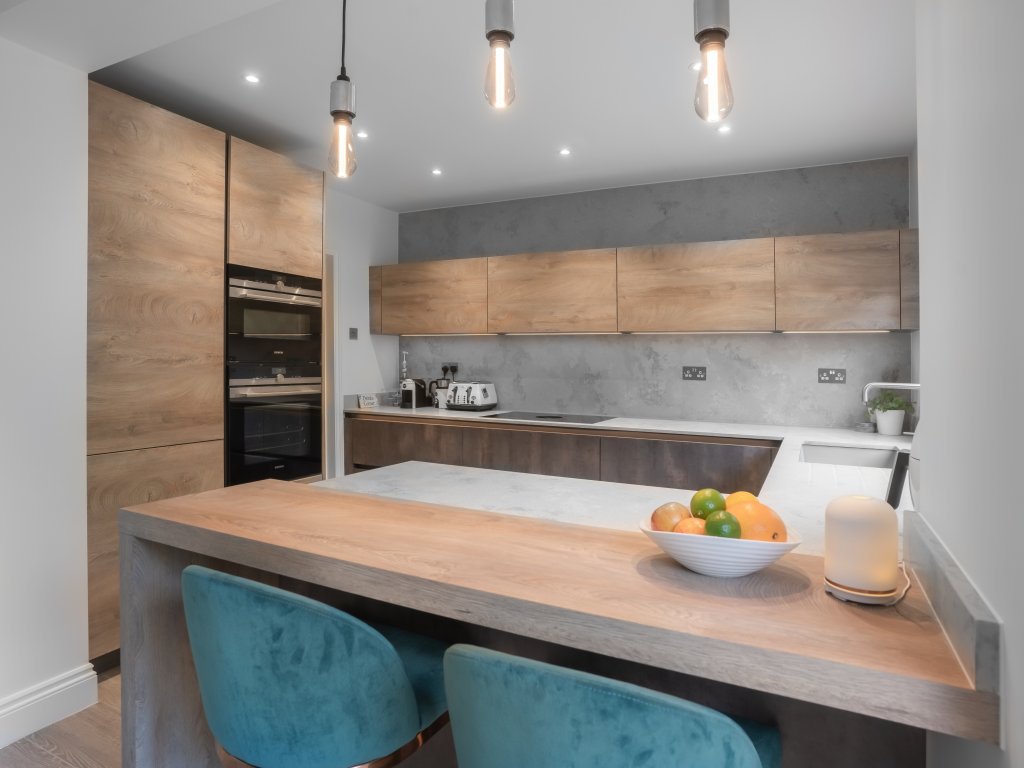 Perfectly Organised Drawers
The image below is undoubtedly one that the list-makers among us will appreciate. Stylish storage isn't just about the features always on display; your kitchen is an essential part of your daily life, and so elegant and effective storage is just as important to you when using your kitchen as anything else. Investing in a beautiful new kitchen should fill you with excitement to use your space and embrace cooking, and what could be more wonderful to look forward to using than a perfectly organised, beautiful set of oak-lined drawers?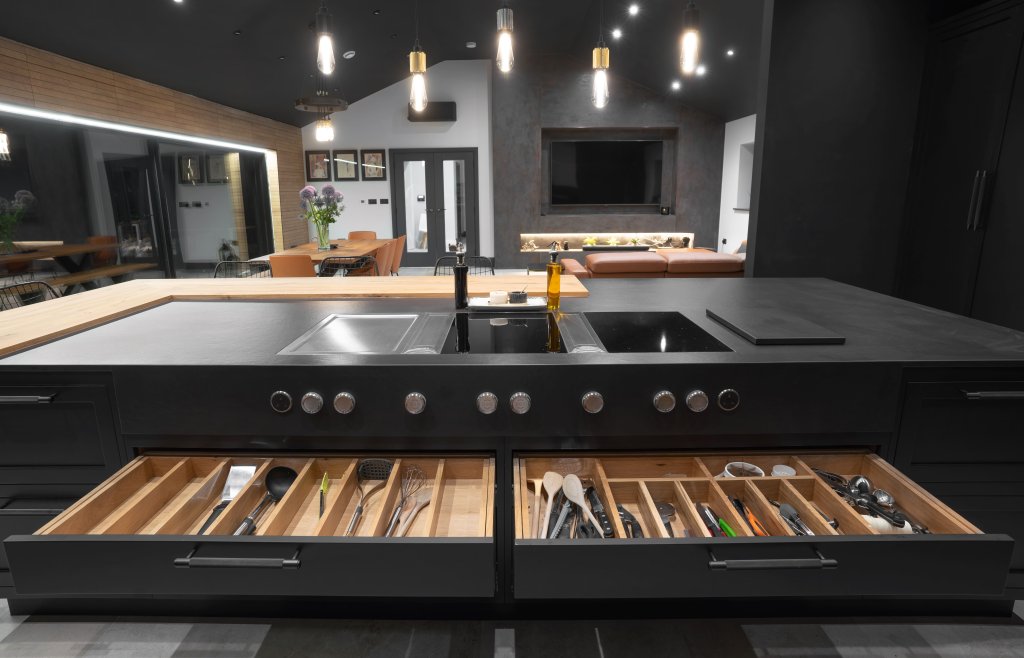 Pristine Pantries
Pantry cupboards are hugely popular with our clients here at The Brighton Kitchen Company. As well as looking simply stunning, our gorgeously illuminated bespoke pantries make finding ingredients unbelievably quick and easy; you needn't waste time rummaging around the back of your cupboards for herbs and spices ever again. Another reason pantry cupboards are so popular is their amazing versatility; from breakfast stations to cocktail bars, there's no limit to how you can utilise the space to suit you and your family.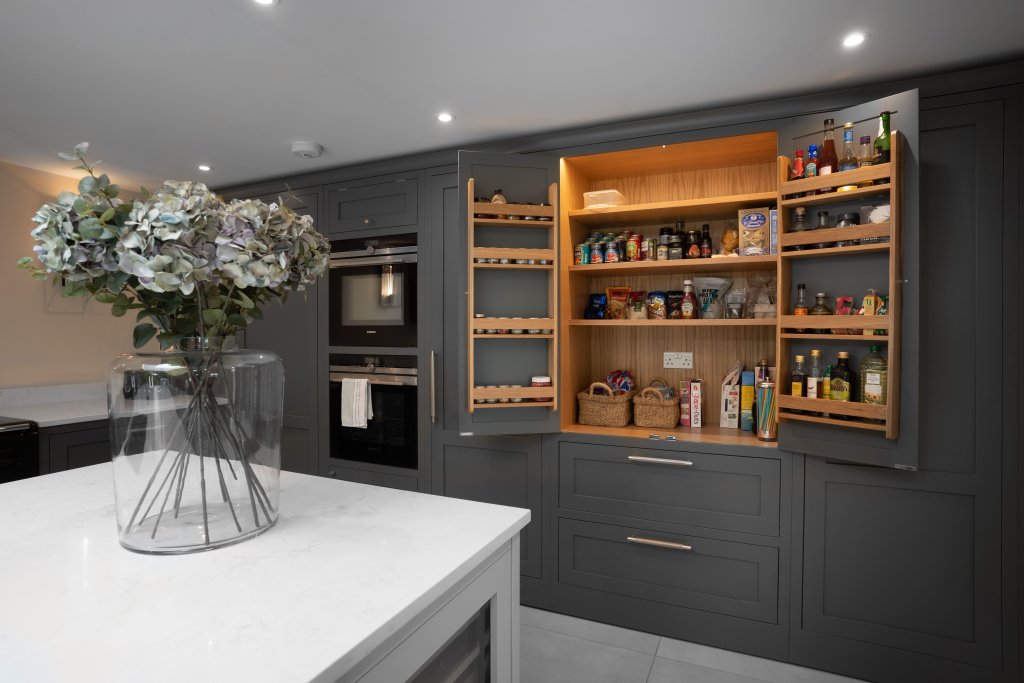 Your Own Kitchen Library
If you love cooking, then no doubt you'll have amassed quite a collection of cookbooks over the years. However, finding somewhere close at hand to store them can sometimes be tricky. Adding a charming bookcase to the end of a kitchen island or run of cabinetry is a fantastic solution. As well as making a convenient feature, the colourful spines bring wonderful personality and character to your design, ideal for a laidback family kitchen or vibrant modern interior.

A Minimalist Alcove
It's often the little things that make all the difference to your design, taking your kitchen from the great to the spectacular. And achieving that perfect balance between practicality and style certainly demands some careful consideration and attention to detail. Much more than just a storage feature, a stylish yet understated bespoke alcove makes a fantastic design statement. Illuminating a standout piece will bring another dimension to your interior.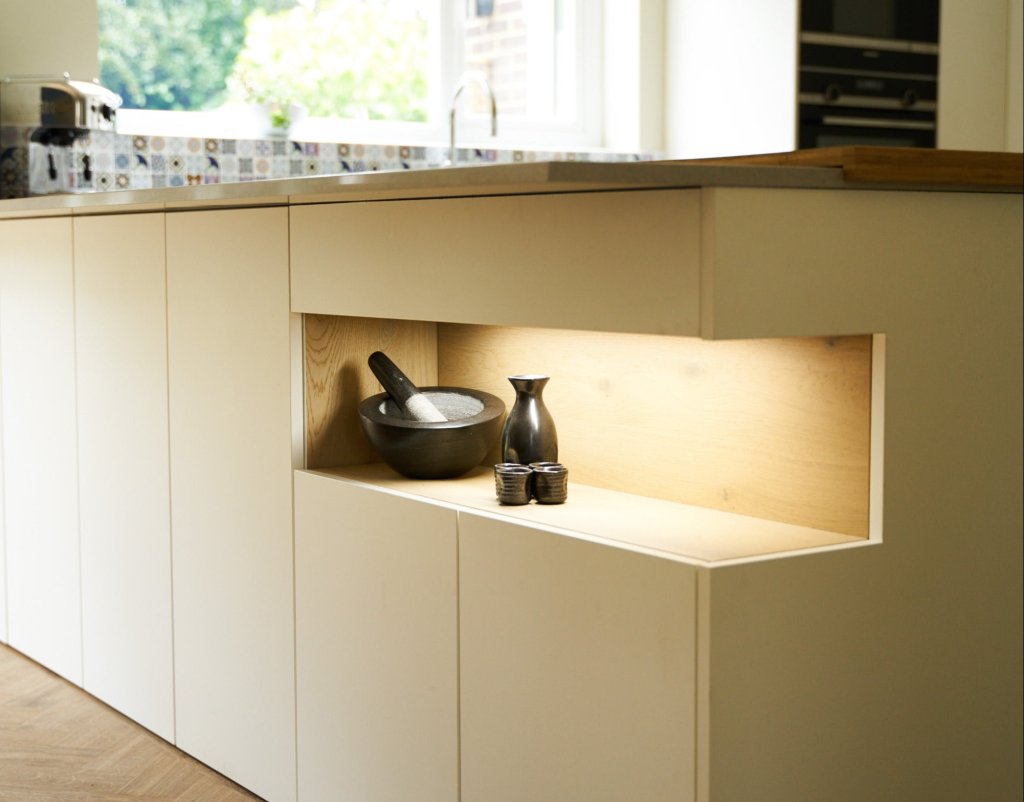 An Island With Ample Storage
Offering a host of practical, spatial and visual benefits, kitchen islands can make a wonderful addition to your interior in a variety of ways, including by providing extra storage. With the option to include appliances, sinks, drawers and cupboards on either side of your island, there are endless opportunities to create a design that works for you. You can learn more about introducing an island to your kitchen by clicking here to read our dedicated blog.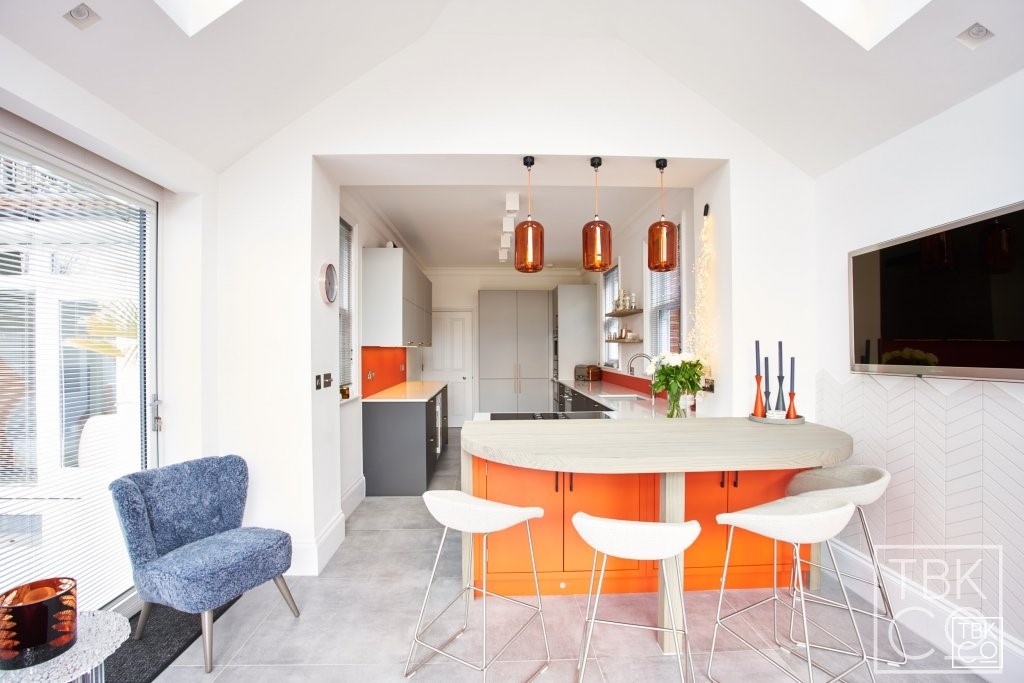 A Luxury Bar Area
Wine coolers aren't just an impressive luxury; they are ideal for freeing up space in your fridge and often come in handy when hosting, especially at this time of year. Introducing a wine cooler to an island or peninsula away from the main part of your kitchen ensures guests won't get under your feet. Alternatively, if you have a passion for entertaining and sharing your house with friends and family, you might even consider creating a glamorous dedicated bar area complete with a wine cooler and cocktail making facilities!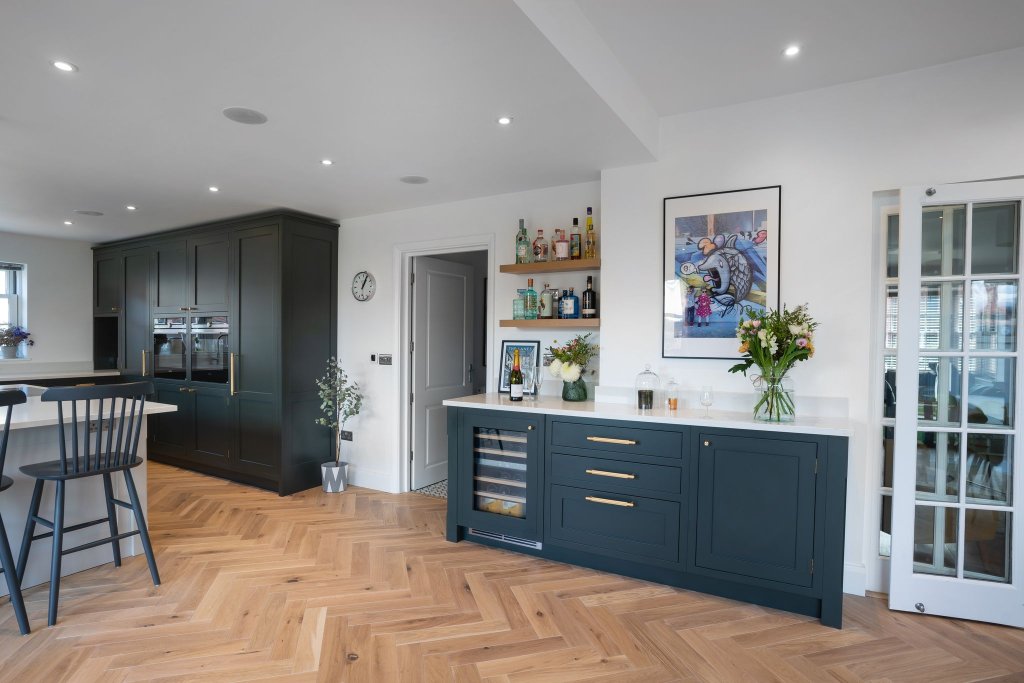 There really is so much more to storage than just drawers and cupboards, and, hopefully, this article goes to show that dedicating a bit of extra care and attention to your humble kitchen storage is a fantastic way to elevate your space. We hope you've found some fantastic ideas and inspiration for your project, however, if you'd like to know more, please don't hesitate to get in touch. You can call our showroom on 01444 647640 or drop us an email at [email protected].