Natural beauty – kitchen with earth tones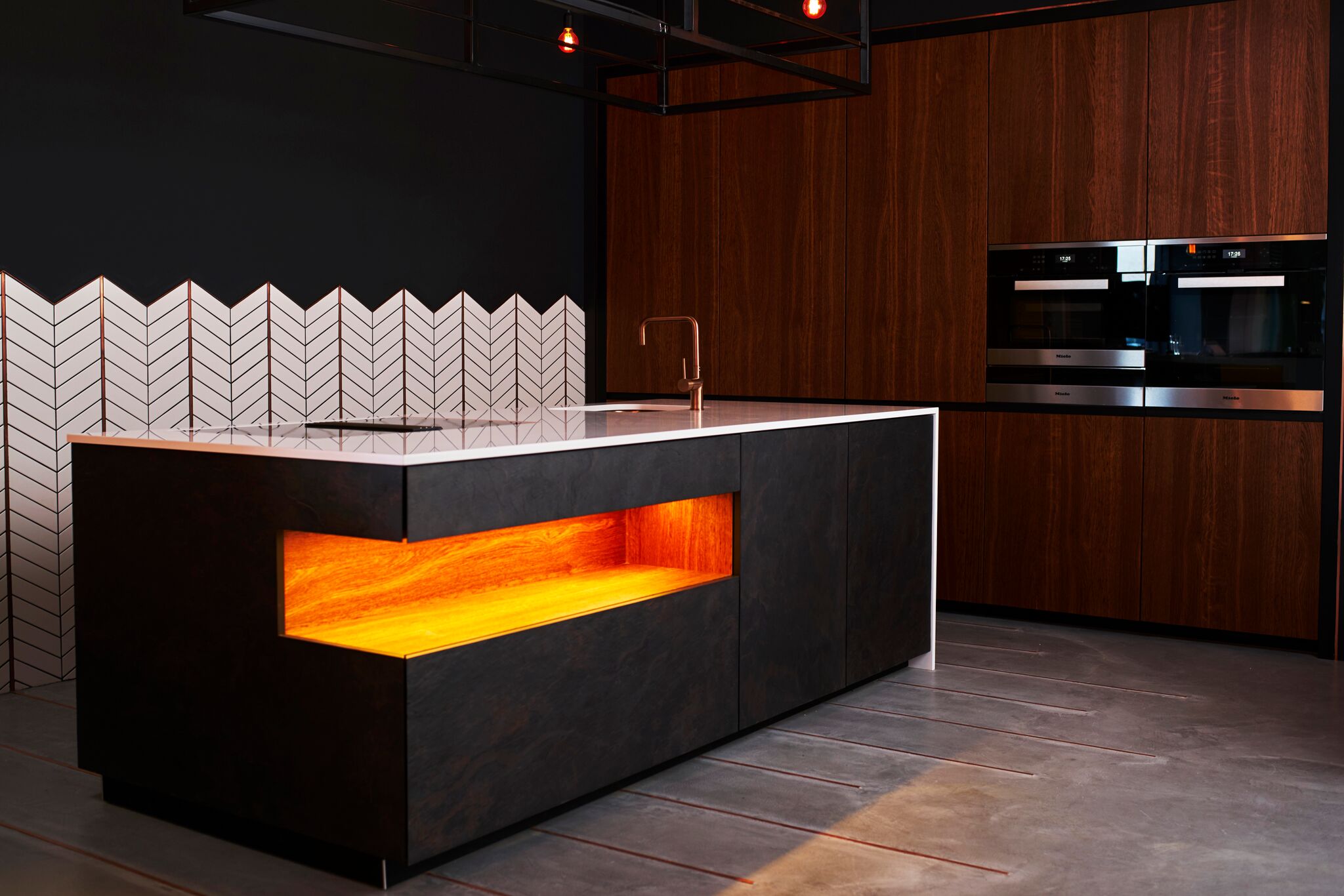 We find out what inspired designer, Doria Lopalco, to create this unique scheme for The Brighton Kitchen Company.
Where did you start with your design of this kitchen?
Texture is such an important factor when putting together a design scheme. Inspired by nature under moonlight, I wanted to create a kitchen that had an abundance of raw elements to create an earthy, dark and moody atmosphere.
What's the colour scheme?
Off Black by Farrow & Ball is used heavily in the scheme to create a bold, sultry atmosphere. The dark grey of the stone doors on the island cabinets adds to the drama. Some warmth to the scheme was necessary so that the overall look wasn't too harsh, so a honey oak veneered door was introduced on the tall height cabinetry.
What elements do you think will deliver the wow factor?
Asymmetrical shards of copper strip run through the polished concrete, adding further texture and depth to the scheme. It is quite an unusual feature and adds a truly bespoke finish to the kitchen.
Describe the lighting
The lighting, to complement the moody, sultry feel is kept to a minimum but task lighting has been included where necessary, including some in-cabinet lighting within the double larder cupboard, to still ensure a practical working environment.
What are the wall and floor coverings?
To contrast with the Off Black Farrow & Ball wall finish, white herringbone tiles have been installed on the back wall to create additional pattern and texture. This breaks up the large expanse of wall, whilst also allowing us the opportunity to extend the copper strip detail in between the herringbone pattern. This adds a real wow factor.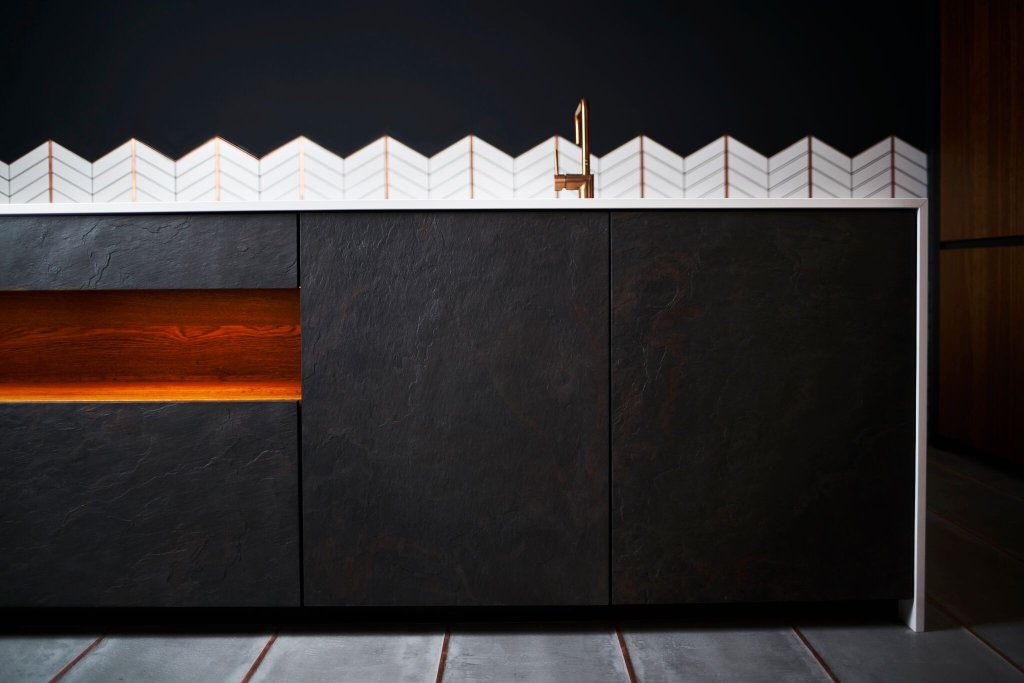 Any interesting textures going on?
Texture is key to this scheme. Layering a number of different materials such as wood, stone, granite and copper helps create a scheme with depth and complexity. Copper accents tie the scheme together, seen in the sink and tap, exposed pipework detail used as a lighting feature in the ceiling, interior handles of the double larder, and detailing on the bespoke metal racking above the island.
What's your favourite bit?
Fully bespoke features such as the flooring and the metal racking suspended from the ceiling set this kitchen apart from an average fully-fitted kitchen. This is what The Brighton Kitchen Company do best – reinventing spaces to create a totally unique solution.