Supporting Elise get to Peru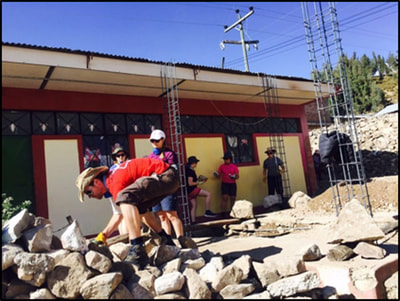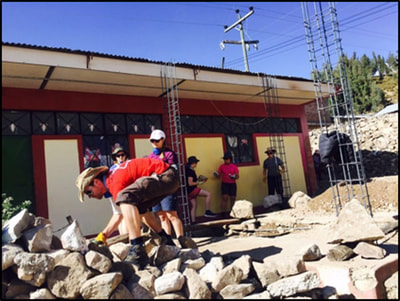 We are very excited to be sponsoring the bold and adventurous Elise Jones, who lives in Cuckfield and is a student at Warden Park School, go on an incredible journey to help an underprivileged villages in Peru.  We thought we'd let her tell you a bit about the trip as her words capture perfectly why we've decided to support her on this amazing journey.
"My name is Elise Jones. In the summer of 2018 I am going on a life-changing trip to help rural communities in Peru. ​ The majority of this trip will be spent serving communities in rural Peru working on building projects (e.g. constructing community housing and schools, digging irrigation channels), environmental projects (e.g. planting plants and crops), and wildlife conservation (e.g. litter-picking beaches). Over 54% of rural communities in Peru live below the poverty line, and I want to raise awareness and help to change that. At the end of this we will have a 5 day trek to Machu Picchu, a most amazing experience which will certainly make some very interesting stories to tell, and tick off another box on my bucket list! ​
When I first heard about this trip at school, I immediately knew I HAD to do it. I have always wanted to help those who have it so much harder than we do and need our help to experience a life just as good as ours. It has always been a dream of mine to go on some sort of mission trip to a country in need, so when I heard about this trip at school, I knew I had to take the opportunity while I still could. Of course the journey to get me to Peru is just as big (if not bigger!) than the actual journey of being in Peru, so I have been spending the best part of this year and will be spending all of next year fundraising hard to get me there. I need to raise £4,299 to go on the trip, and have had loads of support helping me achieve that! My family have obviously played a big part, but the people who have made up the majority of my funds so far are my amazing sponsors, who have donated huge amounts of their time and generosity to help me reach over half my goal in less than a year! I have been promoting these sponsors at all my events, and have been sending them updates of my progress along the way."
We wish Elise every bit of luck in her journey both fundraising and cracking on with her big trip later on this year.
Watch out for further updates and if you're a Cuckfield local, look out for our Silent Auction prizes at the Cuckoo Fair on Saturday 5th May.