Transformational Features & Accessories For Your Kitchen
At The Brighton Kitchen Company, we design & install spectacular kitchens that transform standard rooms into spaces that are truly enviable.
Every detail of our award-winning kitchen designs is absolutely bespoke and we ensure that no detail is ever overlooked during our collaborative design process. When it comes to creating a remarkable space, it's often the finishing touches that make the real difference. Intricate, finer details & a few stand out features can elevate a space to something really special.
To help give you some inspiration for your own kitchen design, we've put together this short guide which considers some of the features & accessories that can really transform your project both aesthetically and practically…
Storage
Your design should always consider the need to optimise your kitchen for practical purposes. When it comes to matching design with storage, the size and layout of your space doesn't need to be restrictive. Innovative & smart storage solutions can be implemented in your design which means your kitchen meets your day-to-day needs, however demanding. With guests often accommodated in the kitchen, keeping your space welcoming and tidy is just as important as creating a seamlessly functional and efficient hub for cooking. Practical solutions such as deep drawers prevent the battle to reach your utensils whilst pantry cupboards make a perfect space for all your ingredients, even offering a handy place to stow coffee machines or conceal a breakfast station.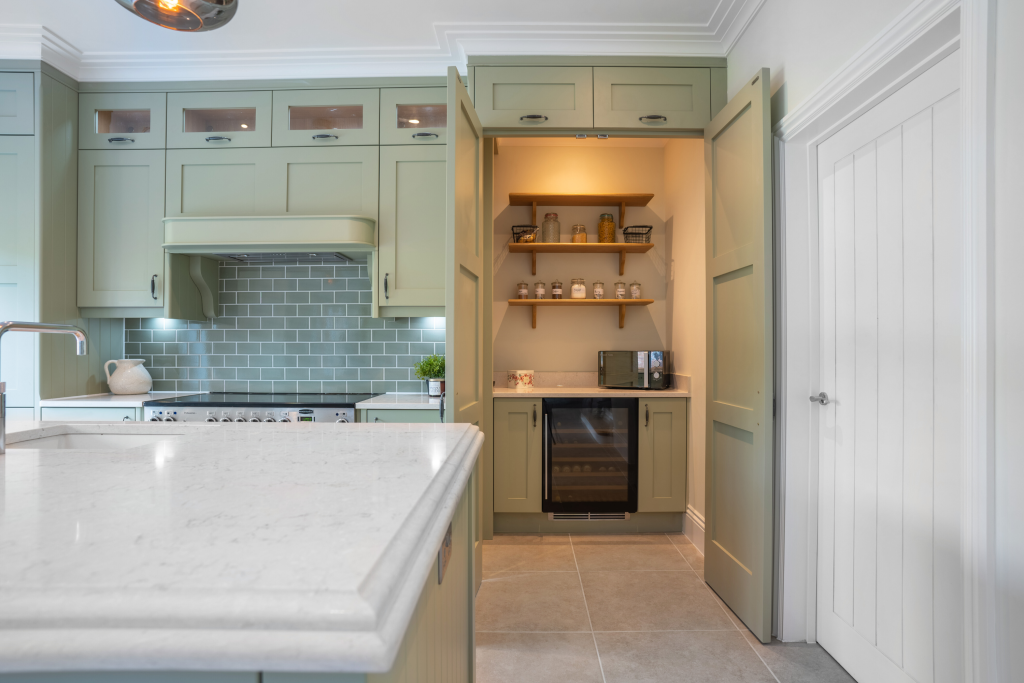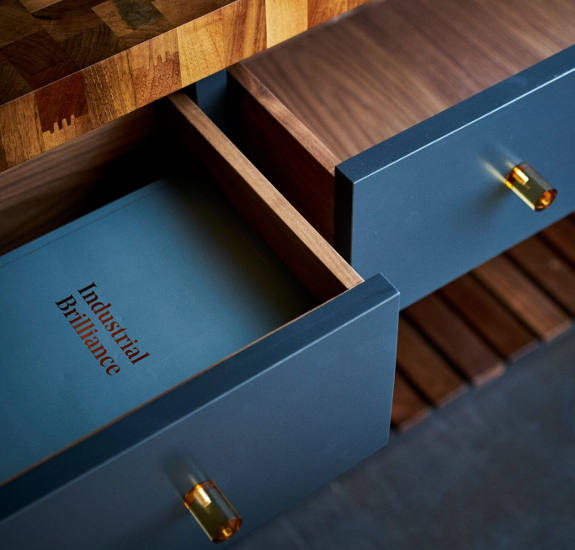 Whilst there are some creative and innovative solutions to optimise efficiency and accessibility, you can also use storage to enhance the look of your kitchen. Open shelving is the perfect way to add extra storage and create stylish and attractive displays of your favourite crockery, cookbooks or decorations for a personal and flexible element to your kitchen design.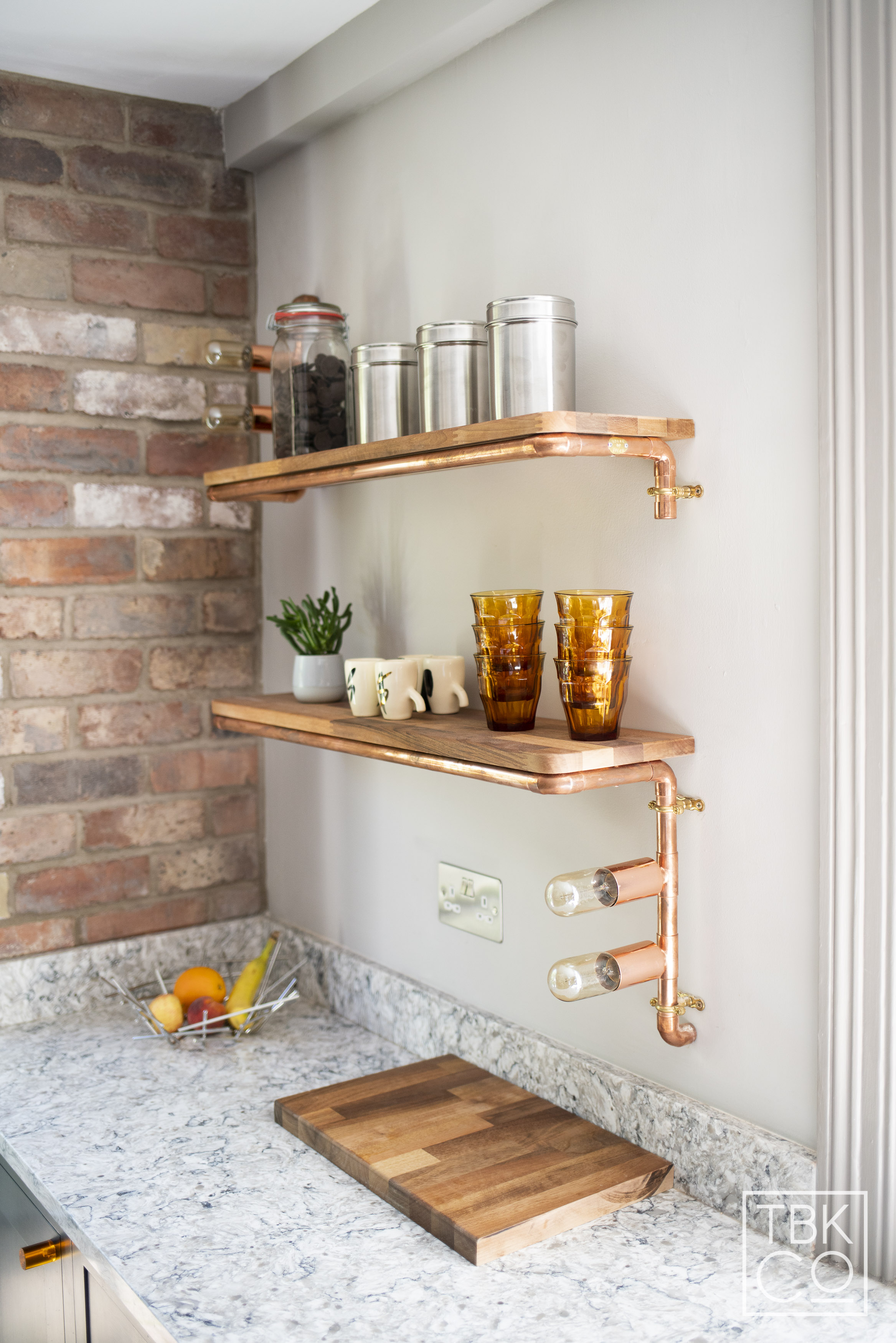 Kitchen Islands
Kitchen islands are versatile and make an impactful design statement. They also offer ample extra storage and work surface space to help maximise the functional potential of your kitchen whether big or small. Create a practical cooking station by adding a hob or sink to your island or introduce seating for a stylish casual dining area. Kitchen islands also make a sophisticated place for entertaining and are the perfect addition to a family home, offering a focal point for friends and family to gather and socialise.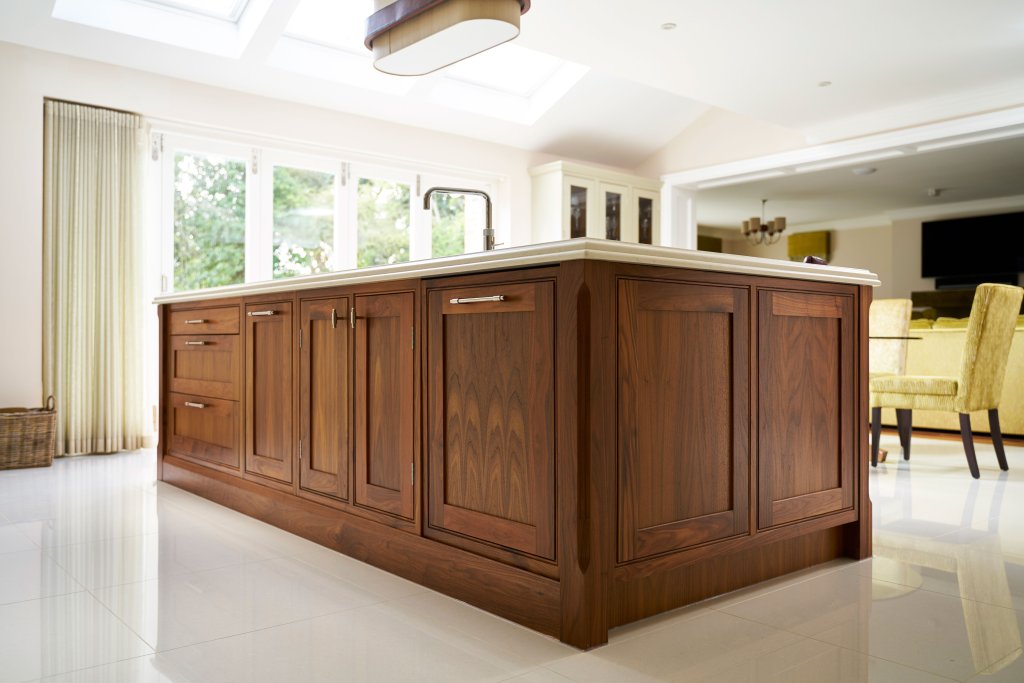 Bar Stools
Bring a laidback and sophisticated feel to your new kitchen with a stylish collection of bar stools. Positioning them at a kitchen island or breakfast bar will make a real impact in your space and help to give your island a real presence. Bar stools are an excellent way to introduce accent colours and beautiful textures which can really elevate the look of your kitchen. They also make a wonderful addition to a kitchen for entertaining, giving guests an informal place to perch, drink in hand, for the perfect relaxed atmosphere.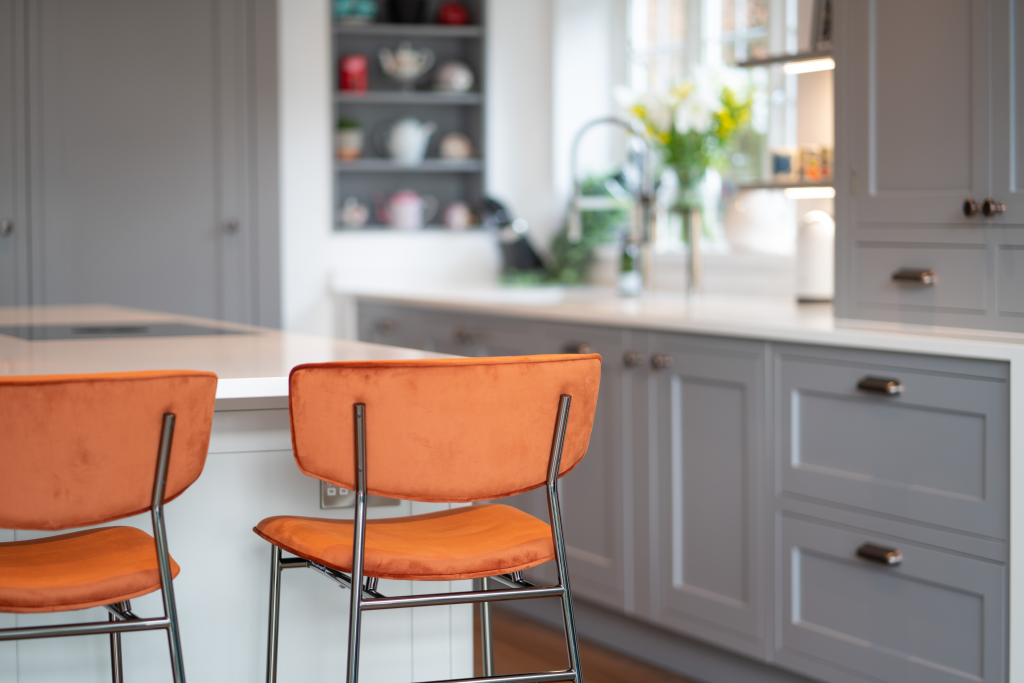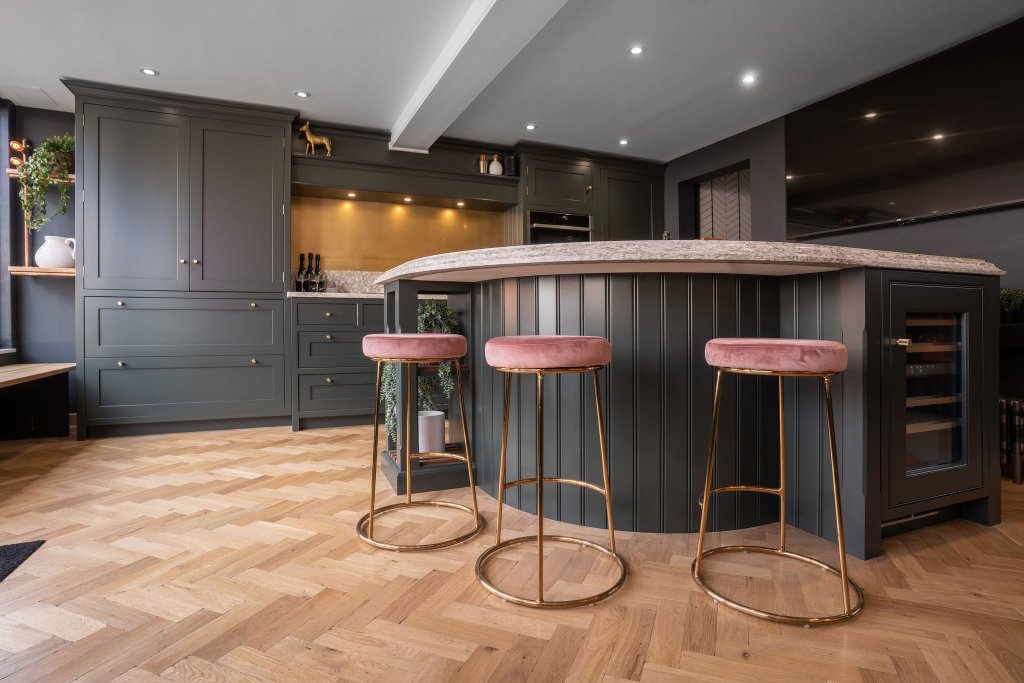 Worktops
Finding the right balance between beauty and practicality is crucial to ensure your kitchen exceeds your highest expectations. Giving careful consideration when choosing your worktop material is essential as it is integral to the functionality of your space and has a profound impact on the aesthetic of your kitchen both in the short and longer-term. Opt for a beautiful natural stone or warming wood for a kitchen worktop that exudes elegance and sophistication. If you're after something which is sleeker and more contemporary but which will stand the test of time, opt for a quartz or oxide steel work surface.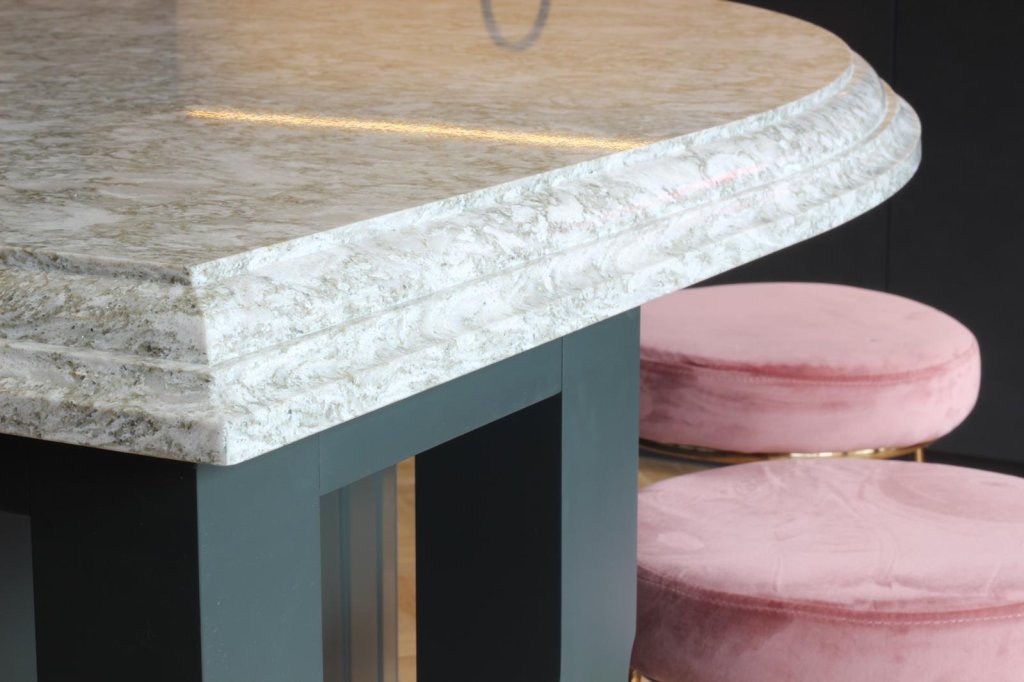 Feature Walls
Feature walls are a popular feature choice with our clients at The Brighton Kitchens Company and are an undeniably effective way of bringing real personality & vibrance to your space. Adding fantastic attention to detail, you can set the tone of your kitchen, weaving together each aspect of your design for a showstopping look. A feature wall is an amazing canvas to add colour, texture or pattern to your space whether you prefer an understated natural finish, a striking accent colour or modern and industrial exposed brickwork. You can see some more of the incredible feature walls we've included in our own bespoke kitchen projects now by visiting our projects page.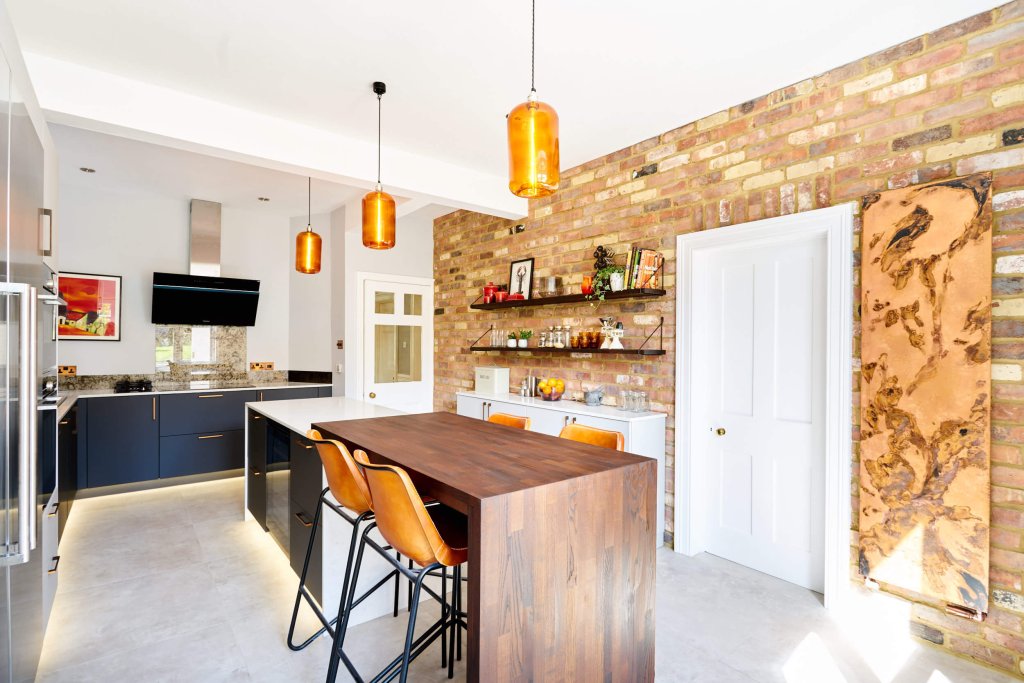 Lighting
You'll naturally want your kitchen to be illuminated sufficiently for preparing food and other tasks whilst retaining design detail & character that's harmonious with the wider design of your space. Intelligently positioning task lighting will ensure you have sufficiently lit workspaces for preparing food and other day-to-day tasks. Combining task lights with ambient lighting will bring plenty of character to your kitchen and will help to set the tone & atmosphere at those late-night dinner parties with friends.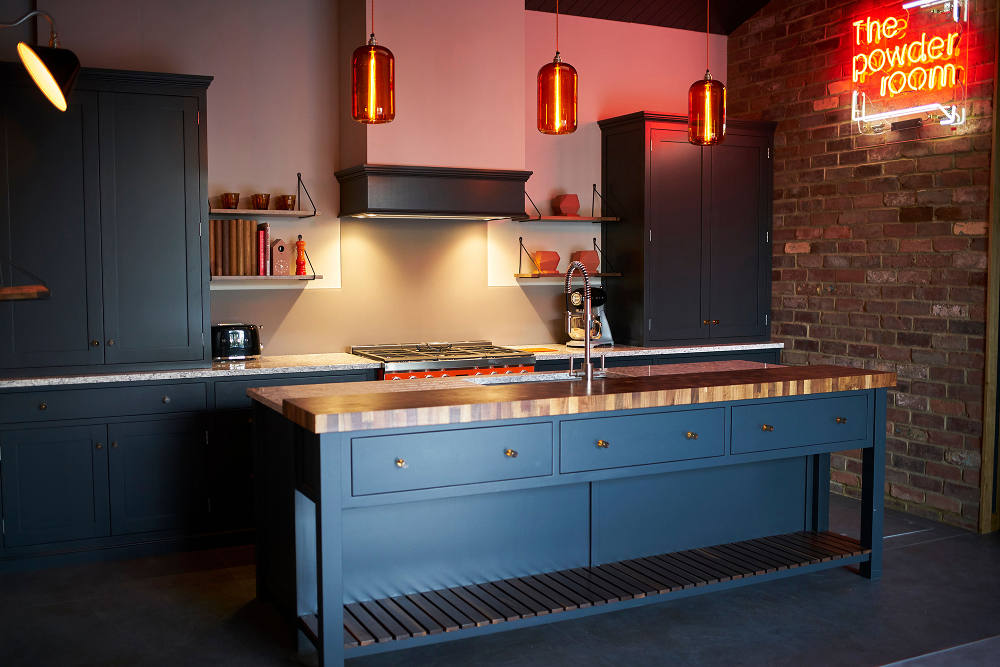 If you've got an upcoming bespoke kitchen project which you'd like to discuss with us, we'd absolutely love to hear from you. Our award-winning design professionals are experts when it comes to turning our clients' visions into uncompromising realities.
To find out how we can help you, or to simply get some advice from our friendly team, please don't hesitate to get in touch. You can call us on 01444 647640 or book a free design consultation now by clicking here.