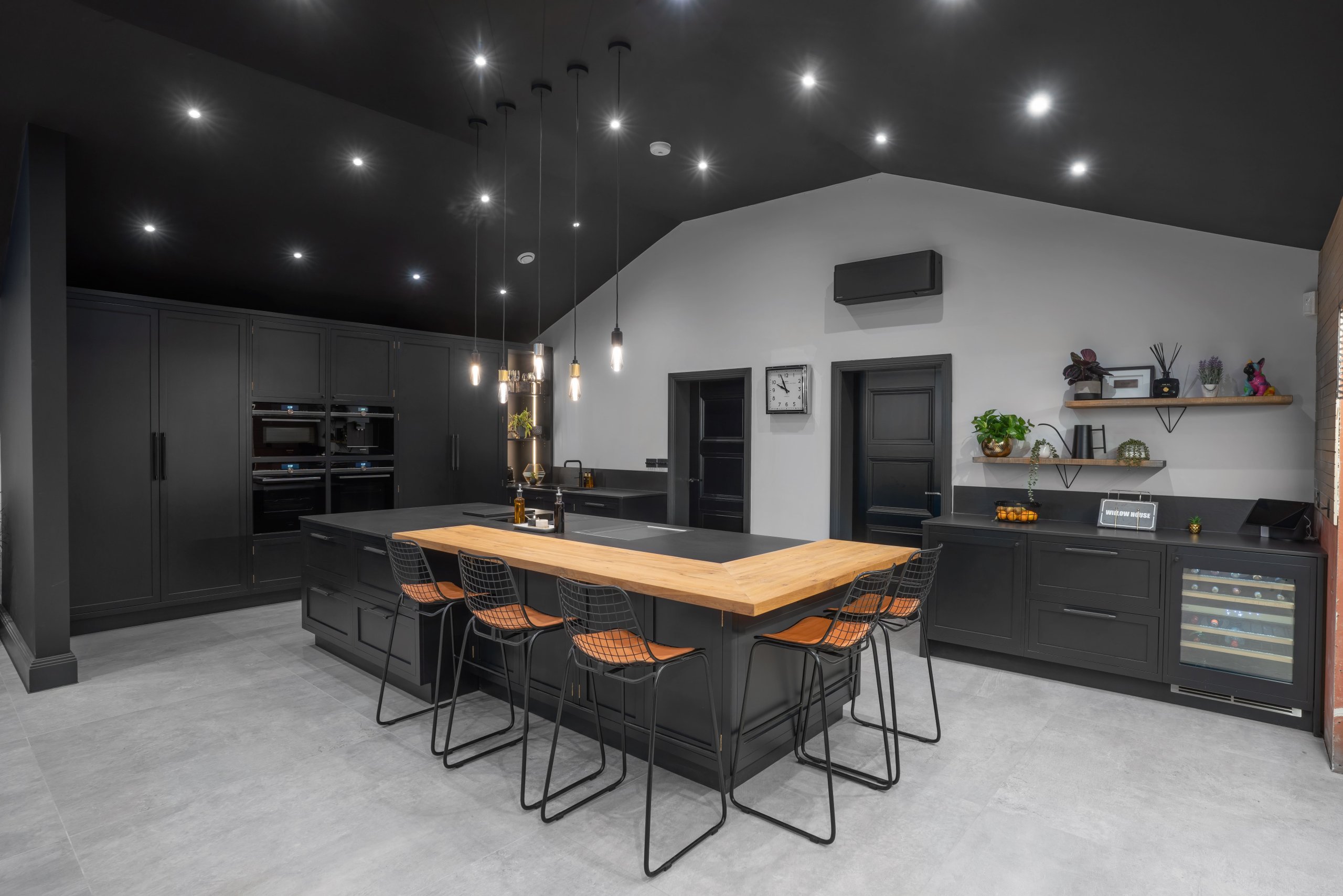 Whether you love preparing delicious feasts for your family or relaxing with friends glass of wine in hand, the kitchen is undeniably one of the most important spaces in your home. As a hub of social activity as well as a key part of your daily routine, your new kitchen should maximise your space both from a practical and visual perspective.
At TBKC Essex, we specialise in designing exceptional kitchens that transform your home from the everyday into the extraordinary. Our team is on a mission to create spectacular interiors that embrace design innovation while providing a practical and timeless backdrop for living and entertaining.
Achieving a luxurious and seamlessly functional space that captures your personality and stands the test of time is no mean feat, but here at TBKC Essex, our team is dedicated to going above and beyond, combining your vision with their expertise to create a simply superb interior. Renovating your kitchen can be a considerable undertaking, and while our team will ensure you achieve the most spectacular centrepiece to your home, you may understandably want to know a little more about the process and how you can prepare. Clarifying your brief and your requirements ahead of your design consultation is the best way to get your project off to a flying start and so we've put together this blog to give you some tips.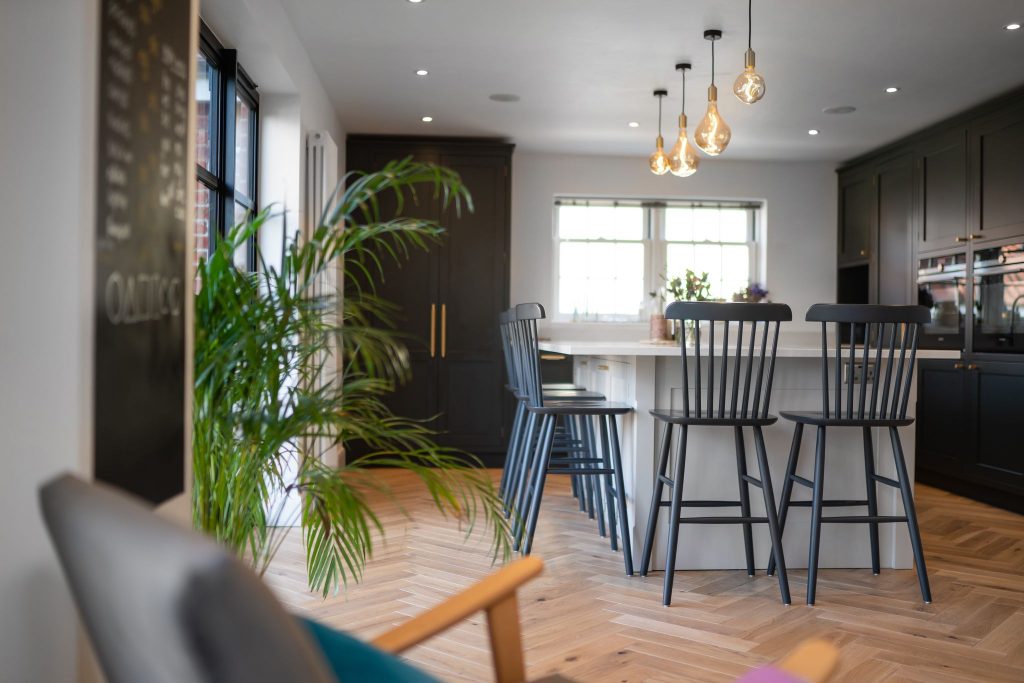 Find Inspiration
There are hundreds of kitchen styles available, and here at TBKC Essex we're not afraid to embrace the unusual, in fact, we strive to champion the unique and push the boundaries of design. No two of our kitchens are ever alike, and so when it comes to your space, the (kitchen design) world is your oyster. Keeping an open mind as you soak up inspiration is a great way to discover some fantastic ideas that we can help make your own. Visiting your local kitchen showroom to experience some of their designs up close is a great way to get a feel for whether a kitchen style is right for you. Magazines, brochures, online directories like Houzz and Pinterest and even interior design social media accounts are also fantastic places to find inspiration. Wherever you get to in your search, our expert team will support you in bringing your perfect design to life.
Curate Your Ideas
Keeping track of your favourite design concepts is a great way to establish a starting point that you can share with your kitchen designer and refer to as your ideas change and develop. Samples, swatches and cuttings can be used to create a mood board, alternatively, if you prefer to curate your ideas online then Pinterest can be a convenient place to gather and store images.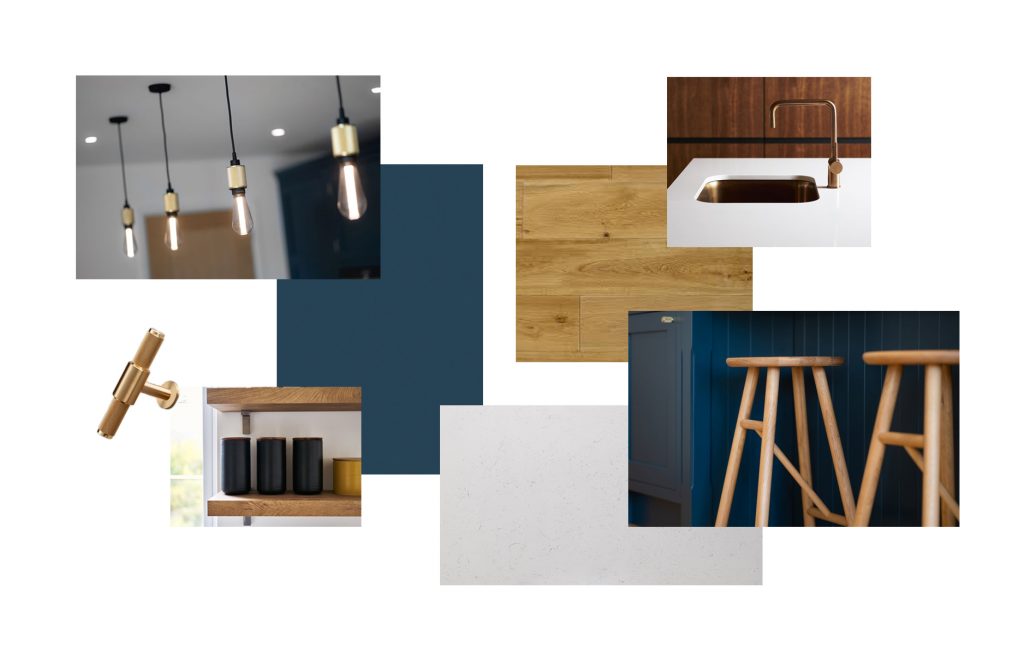 Establish A Project Brief
How you intend to use your kitchen will have a huge impact on your design, from the materials used to the functional layout and much more. Modern living means we spend much more time in the kitchen socialising and relaxing and so you may want your interior to incorporate multiple functional zones. Our luxurious handcrafted kitchens are designed to last for many years, and so it would be wise to also consider how you might want to use your space in the future. Is your family likely to grow or perhaps you'll want to embrace entertaining in your beautiful new space? Defining who will use the space and how will help your designer tailor your design to suit your lifestyle and practical requirements.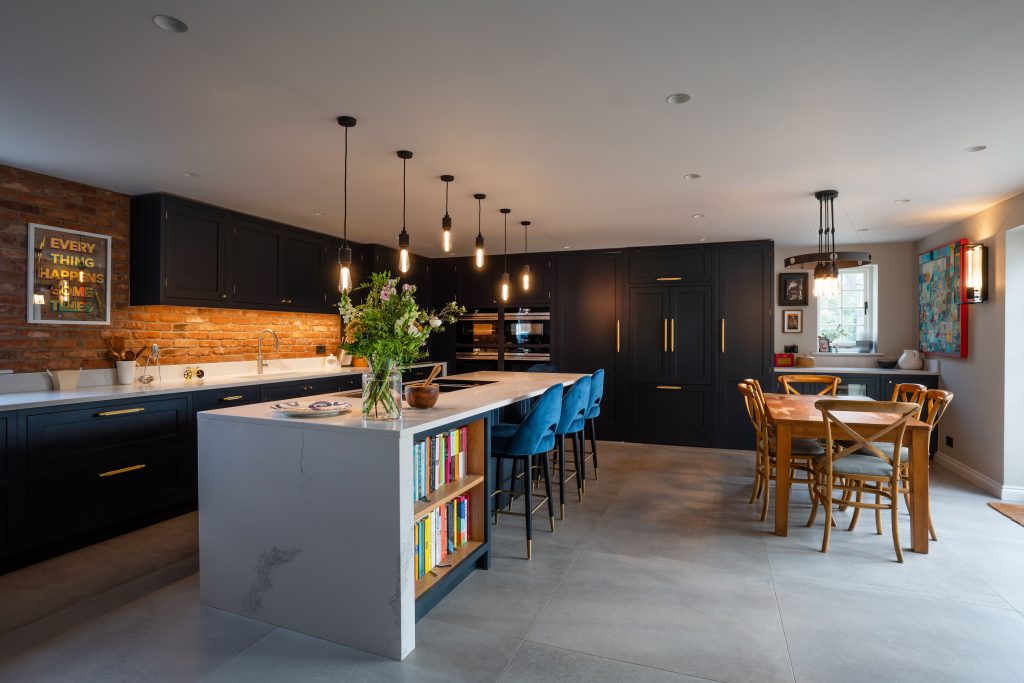 What's your Budget?
Putting a price on such an important and complex part of your home can seem daunting, however, it is undeniably one of the best ways you can help your kitchen designer to get the most from your space. Having a rough idea of your budget from the start gives your designer an opportunity to discuss aspects of your kitchen that you may want to prioritise, ensuring your interior meets all of your needs without compromise.
Define Your Wish List
Just like defining a budget, if you can narrow down your 'must-haves' and 'nice-to-haves' your designer will be able to factor this into your design to ensure your use of space is fully maximised. Similarly, what makes it onto your wish list might be influenced by your budget and vice versa. If you are unsure where to start, then it can be easier to begin by evaluating your existing kitchen, listing what you want to change and any details you feel are successful.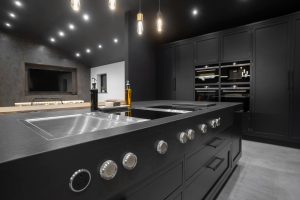 Working With TBKC Essex
At TBKC Essex, our award-winning team has been creating extraordinary kitchens for many years. We pride ourselves on our 'think different' approach and our outstanding customer service, simply nothing is too much to ask when it comes to finding your perfect kitchen. The expertise of our designers is simply unrivalled and so, no matter where you're at with your project, they will be able to work with you collaboratively to develop a spectacular design that exceeds your expectations in every way.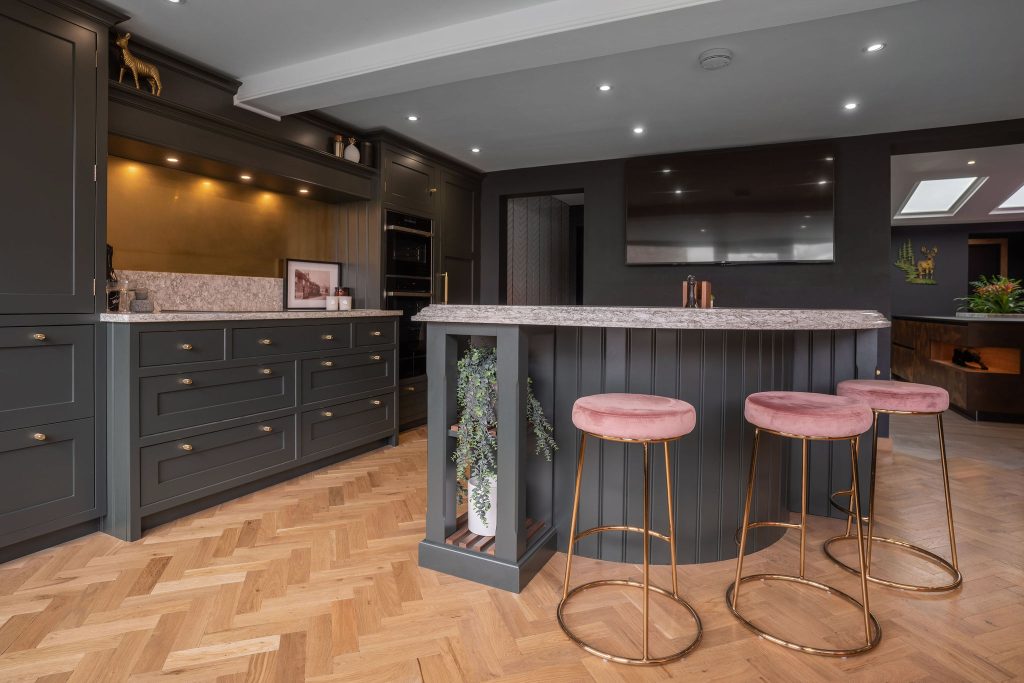 Your Design Appointment
Having explored our beautiful Essex showroom at your leisure, and sampled our freshly brewed coffee, we will then invite you to sit down to discuss your requirements including your brief, timeline, budget and plans. We take as much time as you need to talk through the ideas you have for your space. We won't be expecting you to have a fully formed vision just yet, nothing is set in stone until you sign off your final design. To help you and our designer to get the most from your first appointment there are a few things you might want to bring with you:
Images and dimensions of the room. Or if you are working on a newly built area, please bring builder's or architect's plans. Images and plans will help our designer to visualise your space.
Your mood board or collection of inspiration. These will quickly and clearly communicate your personal style and the vision you have for your space.
Your design brief. The more information you can provide, including your wish list and budget, the easier it will be for our designers to understand your project.
An open mind. At TBKC Essex, we specialise in designing stunning innovative interiors and we often encourage our clients to think outside the box, coming to us with an open mind is a great opportunity to discover new and exciting ideas.
Your First Presentation
Before presenting you with your exciting new design we will revisit your brief should you need to make any tweaks or amendments. Next, we will take you through each element of your 3D renders, giving you the opportunity to develop your design as we go along. We dedicate a great deal of time to exploring and finalising the more intricate features of your design such as colour and finish. We won't stop tweaking and enhancing your plan until you are completely satisfied with every detail.
Your Installation
Your project will be managed by both our Senior Designer and Showroom Manager to ensure every aspect of your kitchen fit runs smoothly from start to finish. Our specialist highly trained fitters have over 30 years' experience and share our determination to achieve perfection. Even once your kitchen is installed, we will be here to support you should you have any final requests, and we will be looking forward to seeing you again soon at our annual TBKC Essex Summer Party!
If you'd like to find out more about how our wonderful team can help with your project or for more tips on getting ready for your kitchen renovation, please don't hesitate to call our Essex showroom on 01277 554 595 or email [email protected]. We take great pride in our unique, collaborative design approach and would be delighted to work with you to bring your stunning new kitchen to life.