Must-Have Features To Create A Kitchen For Entertaining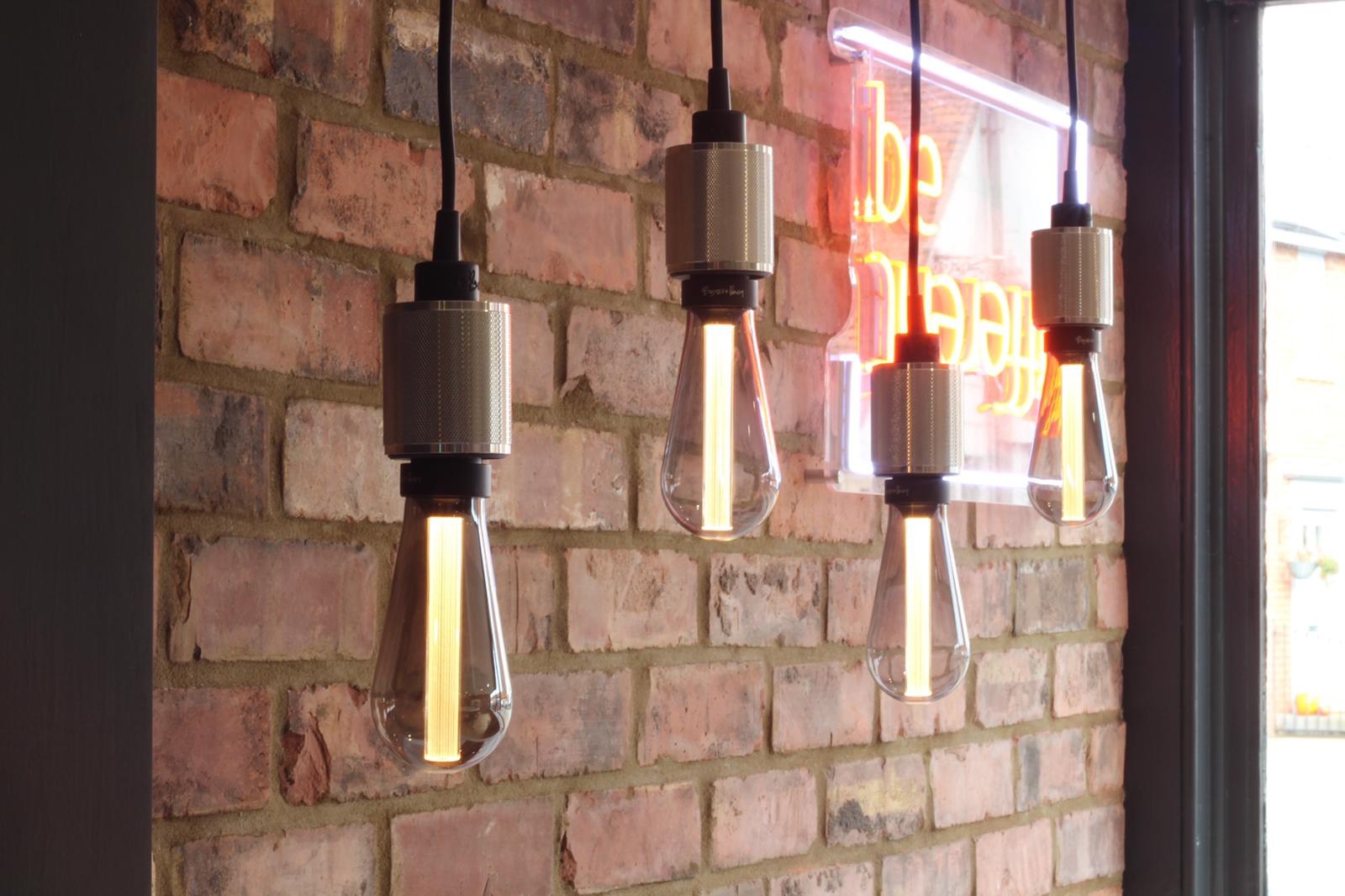 Kitchens are the heart of the home. They're where all the action takes place and that's exactly where guests want to be when they're invited round for celebrations. Though unfortunately it's been a while since we've been able to share our homes with our friends and family, hopefully, it won't be much longer until we can get back to normal, and we're certainly looking forward to making up for some lost time!
With this in mind, if you're planning to renovate your kitchen this year, you should be sure to consider some great features that are a must-have for entertaining guests. To help give you some inspiration for your project, we've put together a list of our top 6 features for creating a beautiful and practical sociable kitchen.
Space to Cook
Of course, hosting friends and family is always a pleasure, but that doesn't mean it's not sometimes a little stressful. Creating a great kitchen for entertaining isn't just about keeping your guests happy, it's also about making sure you enjoy the occasion too. To give you the best chance of impressing your diners with your delicious cooking you will need a clear and uninterrupted space to work. Including a kitchen island in your design is a great way to put some space in between you and your guests so you can get on with cooking whilst still being able to chat and socialise with a drink in hand.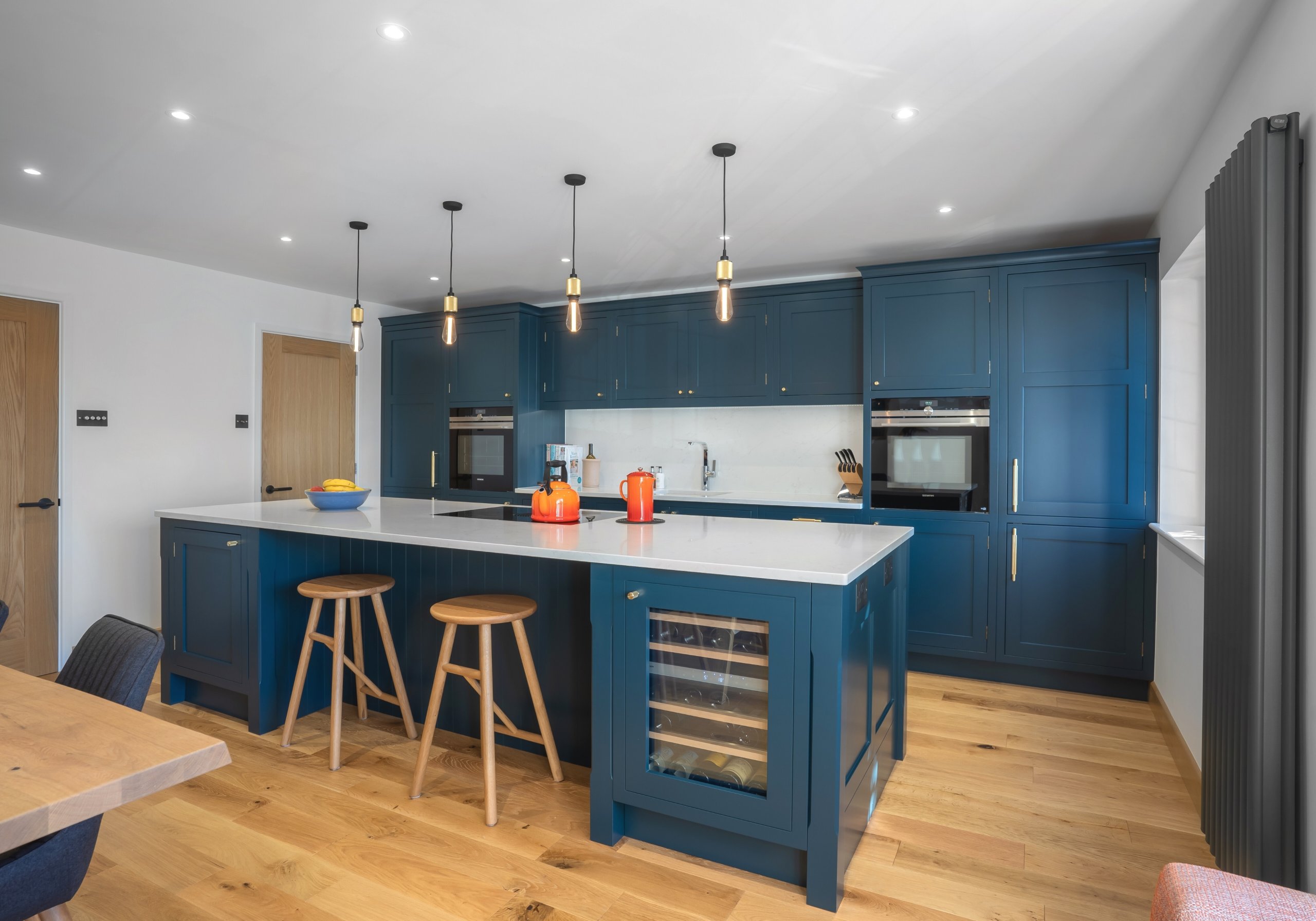 Plenty of Storage
This might not be the first thing that springs to mind when you think of creating a great space for parties, but trust us, it's important. Lots of hungry and thirsty guests mean you'll want to stock up on food and drink and thus you'll be needing somewhere to store your extra supplies; a kitchen with messy and cluttered worktops isn't exactly inviting. As well as giving you space for extra food and drink, plenty of storage will make it quicker to find what you need so cooking and hosting will be much easier and more enjoyable.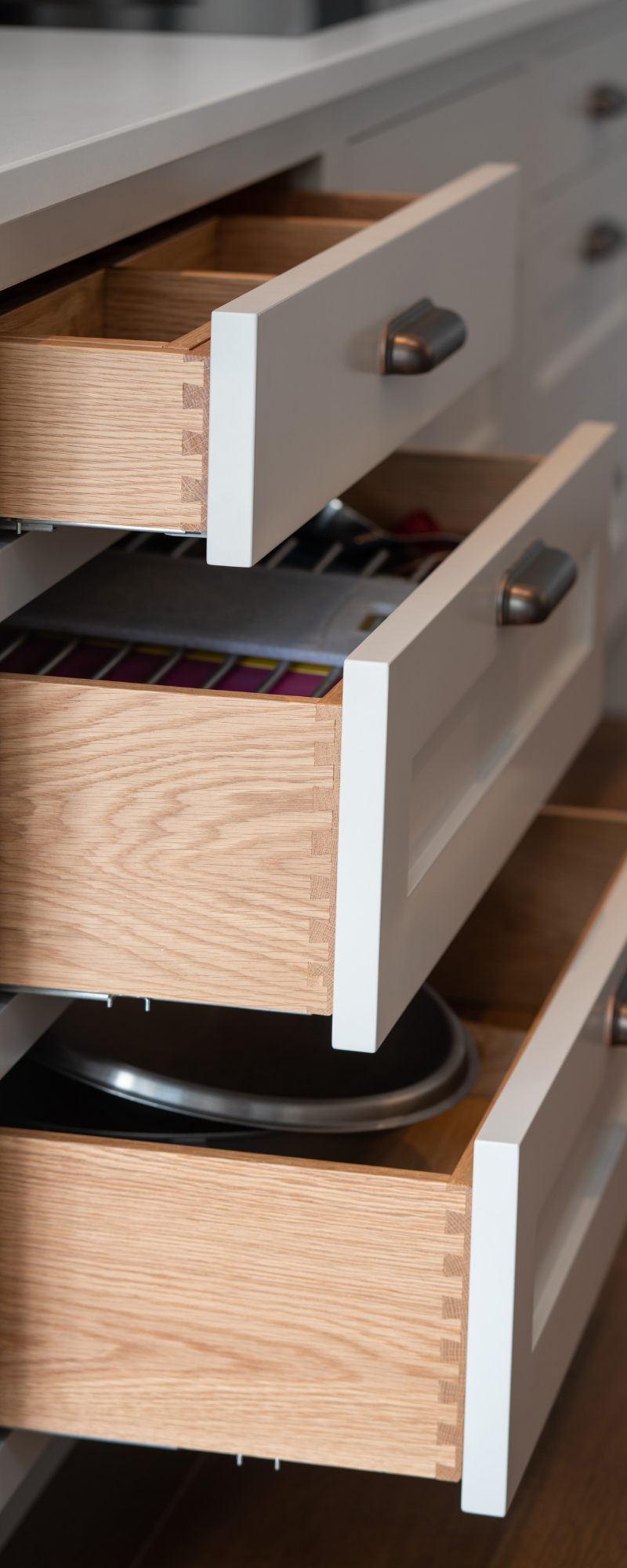 Venting Hob
Venting hobs are the latest must-have kitchen appliance whether you love hosting or not! But they really come into their own when your kitchen is busy with family and friends. Placing your hob on a kitchen island facing out into the room makes socialising while you cook perfectly effortless, especially without a noisy overhead extractor getting in the way.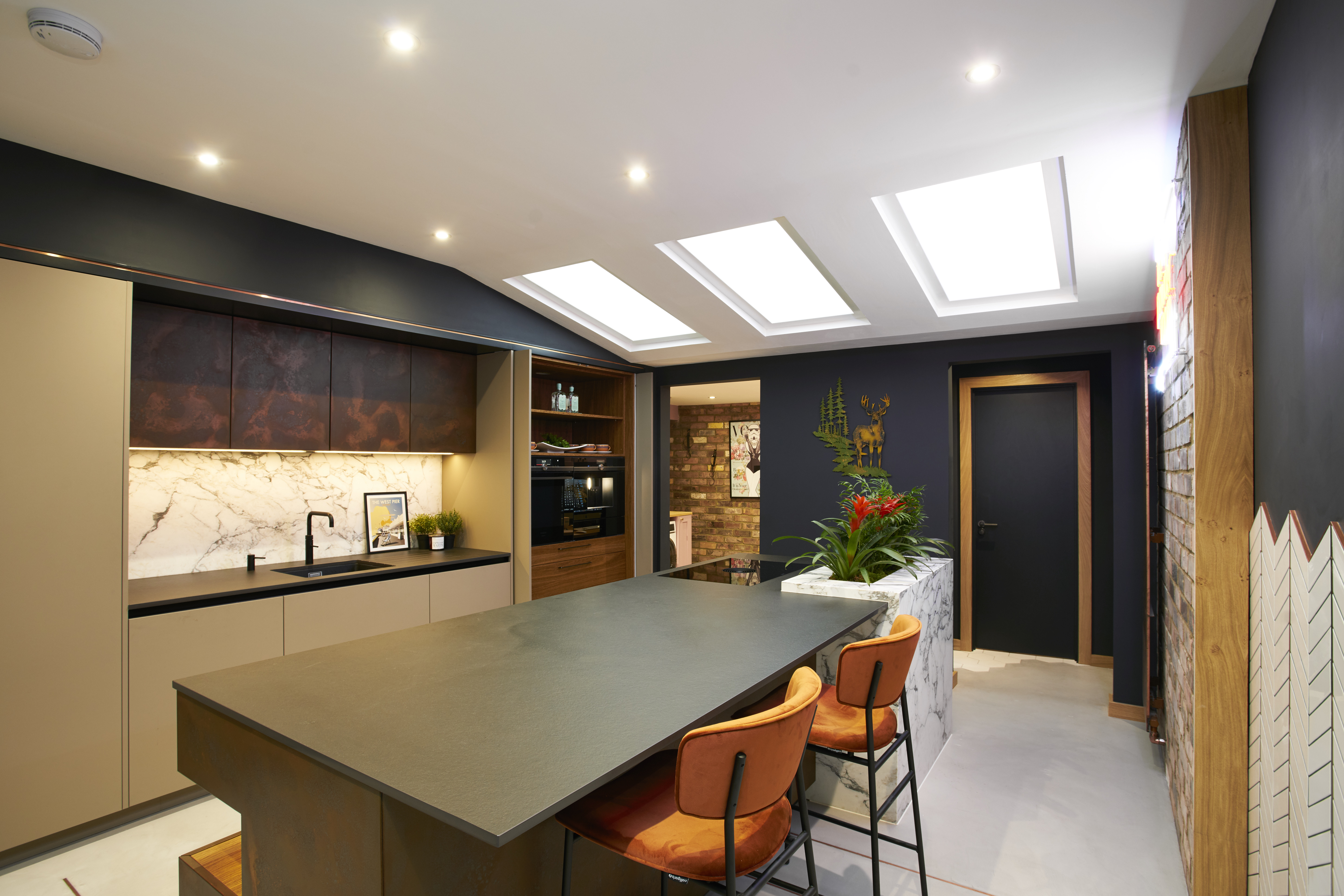 Perfect Lighting
Carefully considered kitchen lighting is incredibly important when it comes to achieving the perfect sophisticated ambience for an evening of entertaining. Soft ambient lighting allows you to set a cosy mood by dimming the overall brightness of the room. But if you are preparing food for your guests you will also need to clearly see what you're doing, under cabinet tasks lights will illuminate your work surfaces so you can cook safely without interrupting the atmosphere. Adding some stylish feature accent lights such as quirky pendant or wall lights will bring depth and visual interest to your interior helping to further the beautiful and luxurious ambience.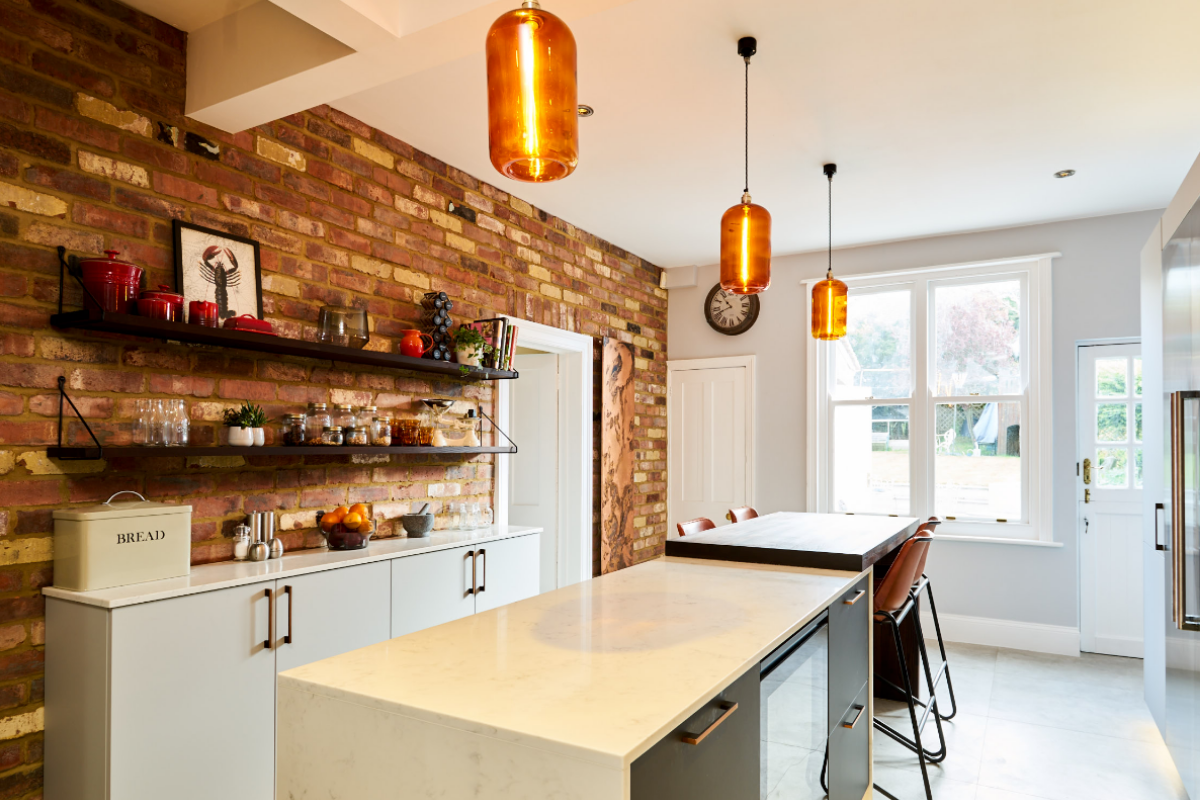 An Inviting Seating Area
As a guest in someone's home, it can be a little awkward knowing where to put yourself without feeling like you're either getting in the way or are a bit too distant from your busy host. Introducing seating to a kitchen or dining island gives your visitors somewhere to perch comfortably whilst still being able to chat and enjoy spending time with their host. A kitchen island is great for casual drinks; however, a dining island is a much more comfortable and inviting place to serve informal meals so you will need to think carefully about which best suits your space and lifestyle.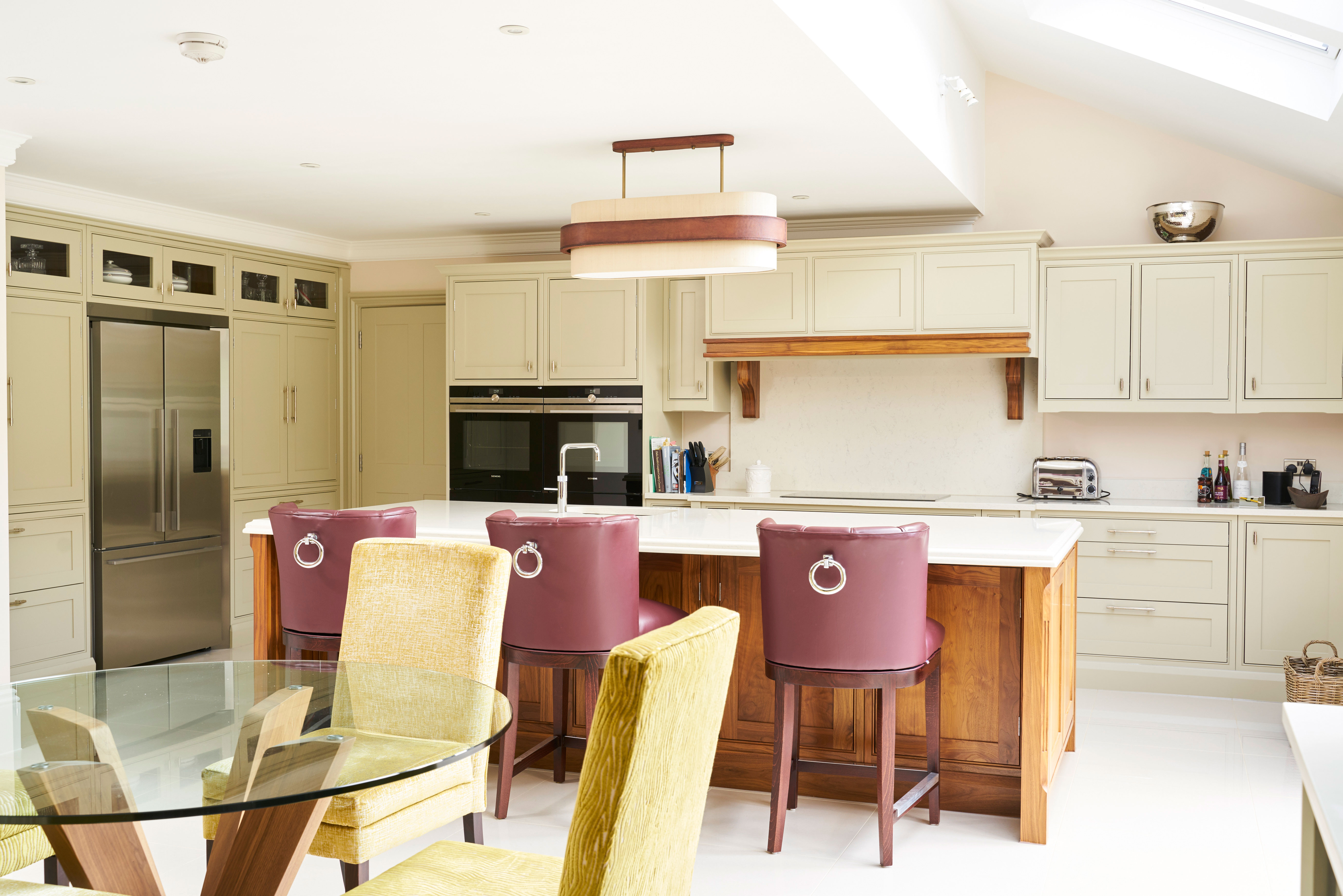 Cosy Furnishings
When it comes to making your guests feel welcome and comfortable there are lots of different details to consider. As well as planning great lighting and inviting seating, you should also think about including soft furnishings and decorative details in your design. Kitchens are a practical space and so it can understandably be tempting to keep everything clean and white, but if you want to put your guests at ease adding some homely touches is crucial. Using more cosy materials like wood, textile table runners and cushions helps to communicate to your guests where they should gather and will make them feel right at home in your stylish new space.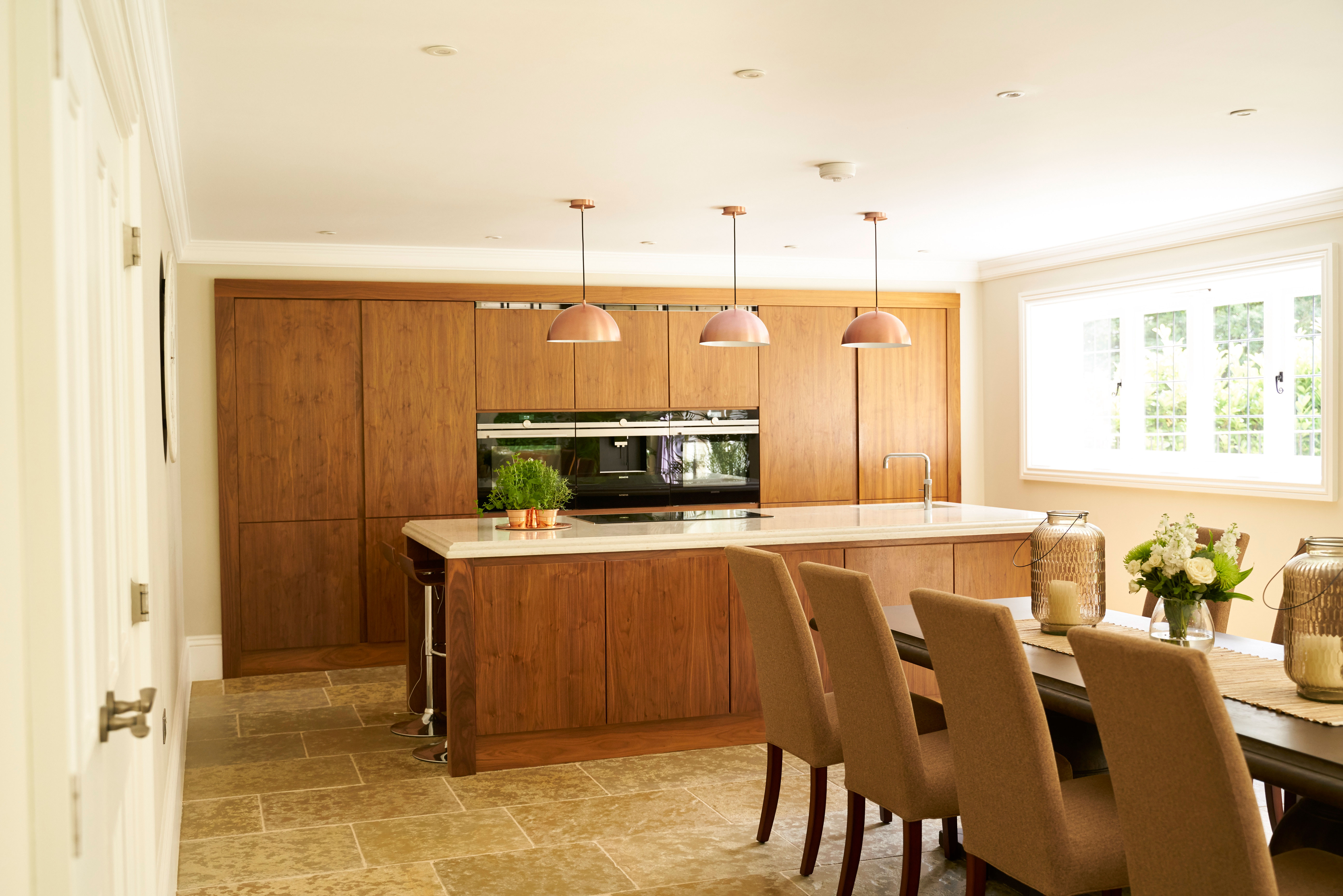 Wine Cooler
The ultimate kitchen luxury to impress your guests, a wine cooler is a definite must if you intend to hold rather sophisticated soirees. Positioning a wine cooler near your seating area means guests can help themselves without getting in your way while you prepare the meal. But wine coolers aren't just a stylish luxury, they are a great way to free up space in your main refrigerator which will definitely come in handy throughout the year.
If you're thinking about redesigning your kitchen this year, then you should be sure to consider adding some of these fantastic features to your space. You might not be able to make the most of them just yet, but your kitchen should last for years to come and so thinking a little further into the future is a great idea.
If you'd like more advice on planning your new design, please don't hesitate to get in touch with our experienced team of experts..